Some are old, some are new; here are the wedding trends popping up in 2023.
Retro vibes
Welcome back, '80s fashion! Look for high shoulders, long sleeves and big bows when it comes to wedding dresses. And don't forget the gloves! But don't worry – this won't be an exact repeat of the decade. Think classier and more subdued. And let's just hope that '80s hair stays away for good.
Say cheese
You know how old styles and fashion tend to repeat themselves? Well this goes for wedding trends, too. Can you believe that disposable cameras are back? In the 1990s and 2000s, you couldn't go to a wedding without seeing cameras on your plate. These retro beauties are back, and still just as fun. The only problem? Finding a handy location to get your images developed!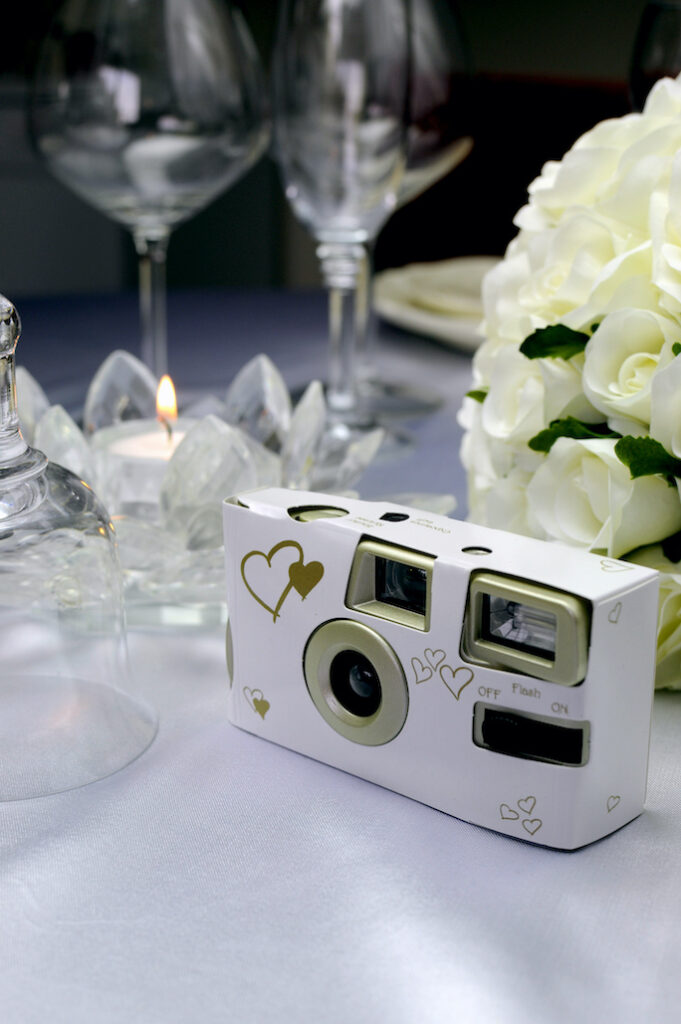 More mismatching
When it comes to bridesmaids' dresses and even groomsmen's suits, we will see less matchy-matchy, and more every-person-for-themselves. Length, cut, colour, print – all options are up for grabs. Let each person in your wedding party feel comfortable, beautiful and unique.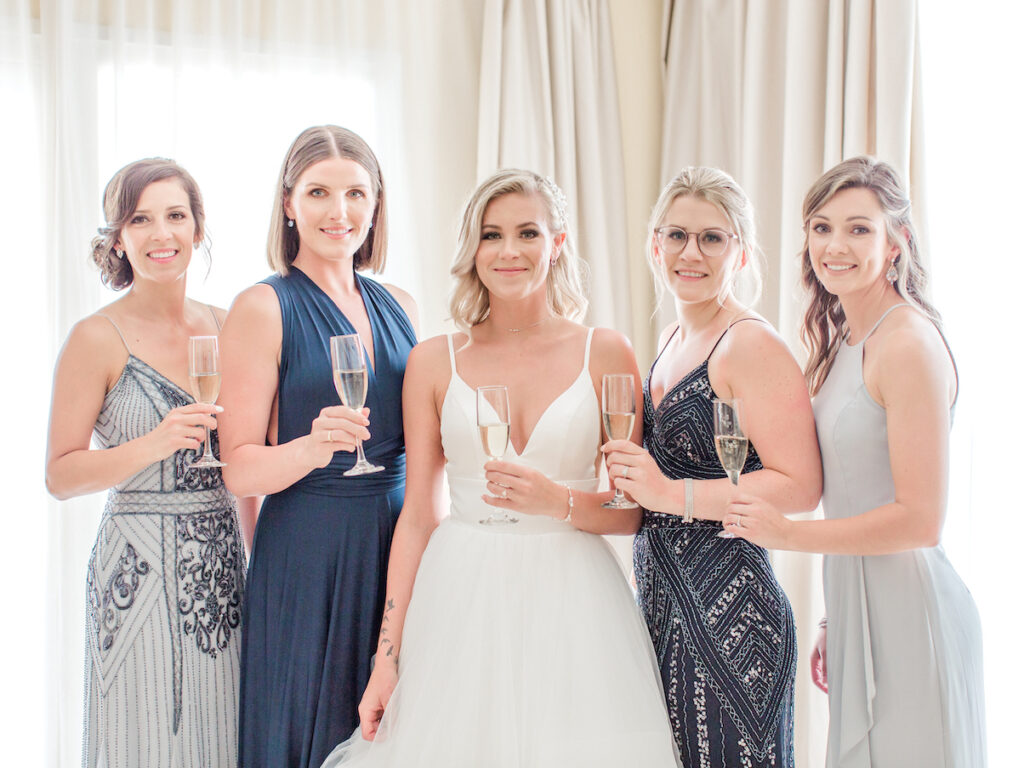 Individual seating cards
Valary Chrisman, planner and designer at Vivid & Vogue Weddings & Events says, "Individual cards (whether attached to a sign or to glasses of Champagne or flower arrangements or jars of honey) are remaining popular as a fun twist to the traditional escort card. Mirrored seating charts are out. They're delicate, almost always impossible to read, and often being replaced by wood or vinyl for a similar look that's a little more practical."
Tropical getaways
We are still recovering from COVID travel bans, so people are itching to get on a plane. Watch for more destination weddings, bachelor/bachelorette trips and pre-wedding vacations (not to mention the post-wedding honeymoon). Make sure your passport is up-to-date well ahead of time – the process can take months these days!
Textural tablescapes
"Texture, texture, texture," says Valary. "I'm loving mixing textures of tablecloths, napkins, chargers, and different stationery elements on the table. It feels modern and makes a big difference to upgrade from the basic white tablecloths many venues provide."
All the colour
From décor, to florals, to accessories, to dresses and even suits, colour is back in a big way. Neutrals are pretty, and white is always nice, but if you're going for drama and wanting to make a statement, colour is where it's at!
What else is trending? Take a look!