Your wedding attendants are giving up their time and money to be a part of your wedding. The least you can do is provide a happy wedding-planning environment. Here's how to keep everyone happy and stress-free.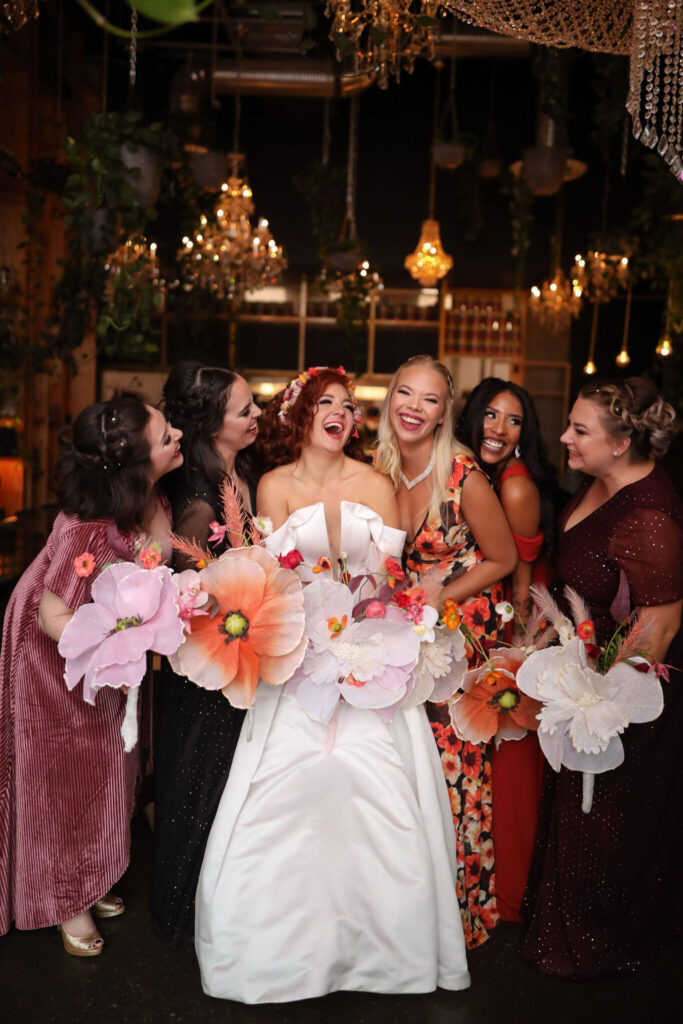 Introduce them to each other
Bridesmaids and groomsmen being forced to walk down aisles, share dances, etc. can get awkward. As soon as you decide on your bridal party, host an informal get together to get everyone acquainted. If distance is an issue, FaceTime and Zoom are options.

Don't over-schedule them
Being in a wedding party is a bit of a time suck. Engagement parties, showers, bachelor parties, plus all the DIY projects you force upon your people. Remember that they have lives, too. Try to give them a list of important dates well in advance.

Go easy on their wallets
Before you choose bridesmaid dresses or plan expensive bachelor party trips, consider your friends' bank accounts. While you might be willing to spare no expense on your big day, don't lump your wedding party in when it comes to that theory. Have open and honest discussions with them about expenses, giving them a rough estimate of costs upfront.

Don't get mad
Not everyone will be able to make it to every wedding event. If they have a legitimate excuse, don't be offended or get upset.

Plan non-wedding events
These people are still your friends, not just wedding servants. Plan outings that don't involve cake tastings or fittings. Instead, go out for drinks, go to a ball game or maybe try a bonding activity like axe throwing. Keep things light and fun – no wedding business.

Let them help
Even if you like things "your way" or seem to have a handle on planning, take the offers of assistance. Bridesmaids and groomsmen like to feel as though they are doing their part and helping as much as possible.

Show thanks
A nice gift at the end of it all is a sweet gesture, but don't forget to shower your bridal party with thanks throughout the planning process.
Read this article, and more, in our Spring 2022 issue!