Having a winter wedding can be really amazing. Here are just a few things that winter weddings have that summer weddings simply can't compete with.
Snow
Ok. This seems pretty obvious, but think about it: what a gorgeous backdrop for photos. Or have your ceremony against a wall of windows in the evening, allowing the snow to set a romantic mood. Take that, green leaves and flowers.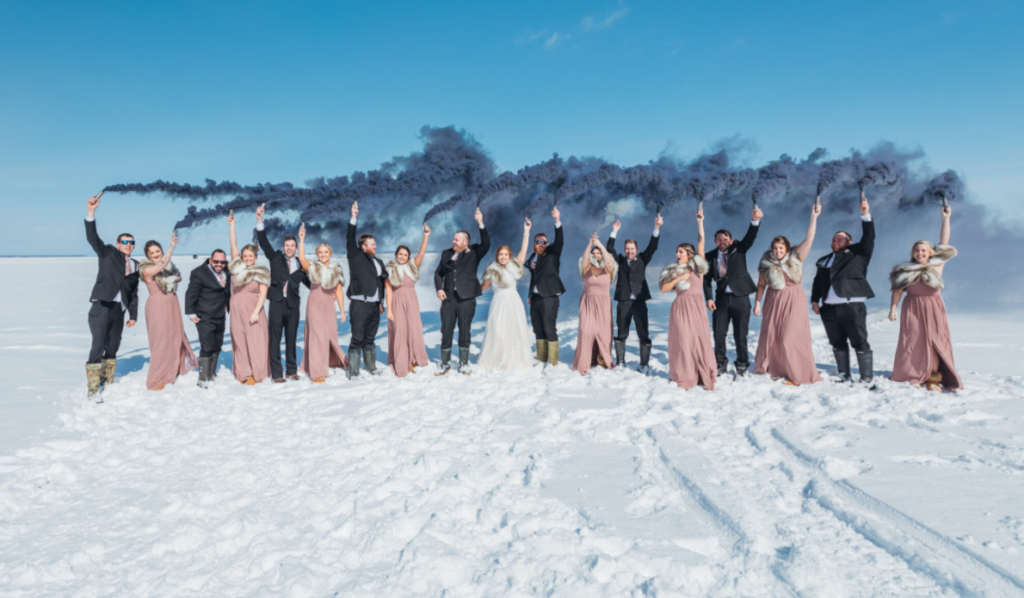 Style options
Cold-weather accessories for you and your bridesmaids can be beautiful and adorable. Matching faux fur stoles or muffs give an elegant look, whereas earmuffs or toques can be super cute. And how about winter boots under your dress ? Oh so sweet! And don't forget to wrap yourselves up in a plaid blanket for extra-cozy pics.
Long sleeves
If you had your heart on a long-sleeved dress, winter is the time for it. You don't have to worry about all that crazy heat and humidity.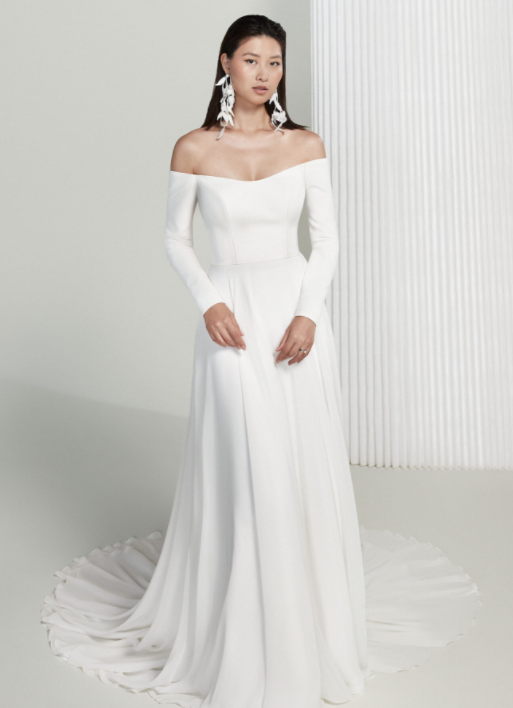 Winter décor
Evergreen and pinecone accents are perfect for the winter season. And no, they don't have to look Christmasy – just outdoorsy. Also, think sparkling ice-like décor or snowflakes.
Warm drinks
Hot chocolate and apple cider are ideal for cold-weather gatherings. Also, adding a dash of alcohol and turning them into warm winter cocktails isn't the worst idea.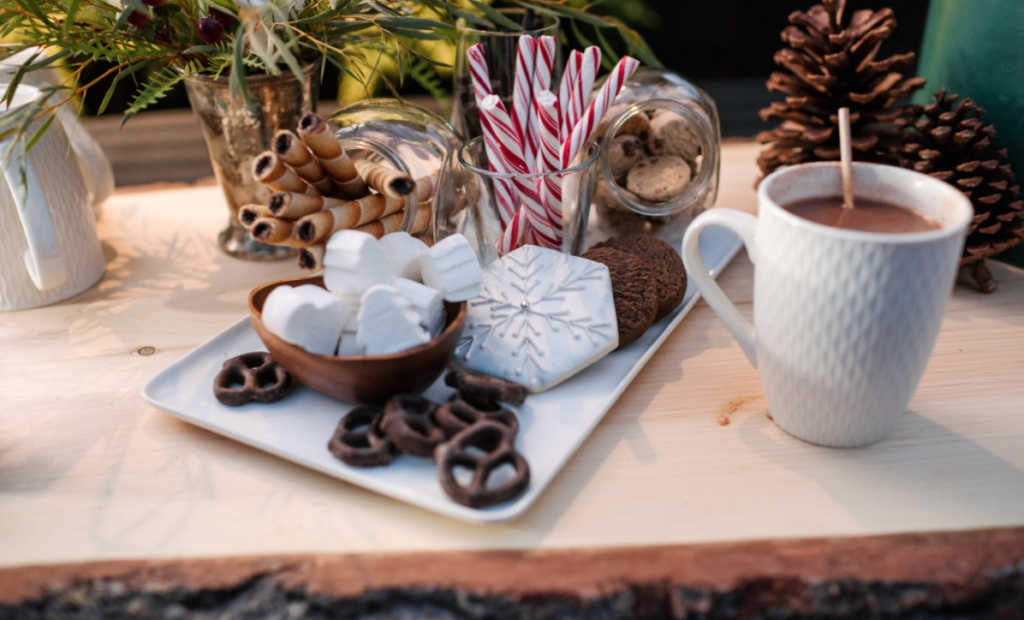 Off-season pricing and availability
Many venues will have a lower rate for the winter months. You may even find deals with other vendors, as well. The one you won't have much luck with is florals, depending on which flowers you had your heart set on, they may be out of season.
Sunny getaways
There's nothing like leaving the Canadian cold behind and escaping to a tropical climate. With a summer wedding, jetting off to a honeymoon hot spot is not as appreciated as when you ditch the icy temperatures.