Create a smooth, memorable wedding ceremony with these easy tips.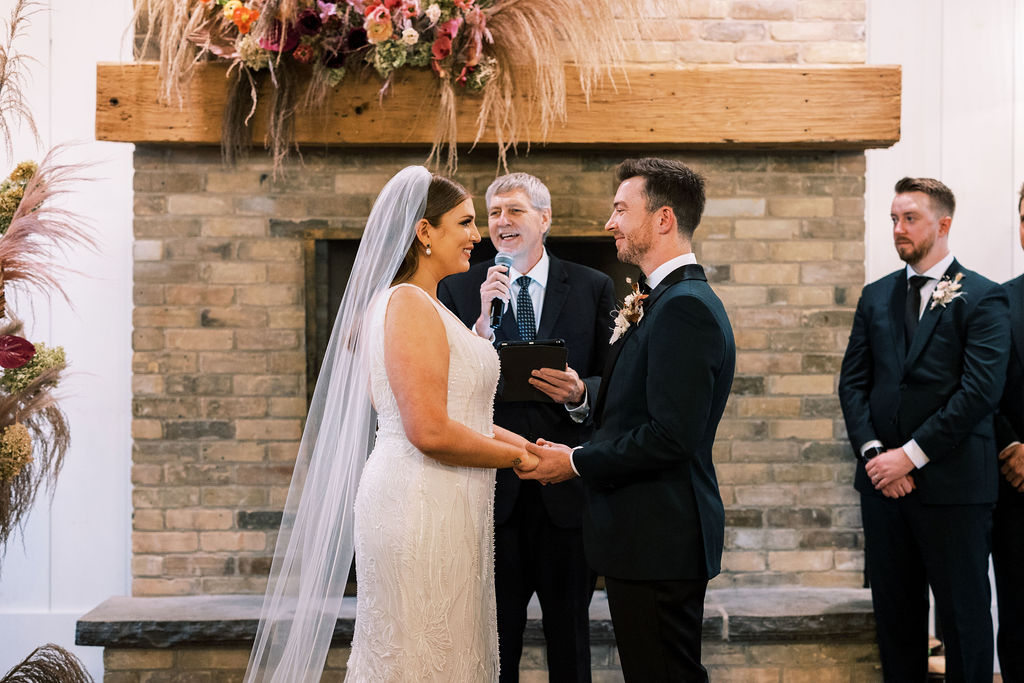 Make it your own
Gone are the days of cookie-cutter ceremonies. Choose the readings that mean something to you. Select the music that makes you smile. Keep the ceremony short and sweet, or take the time to make it extra meaningful. Be sure that as your guests watch you exchange vows, they think, "That was so them!"
Speak up
Make sure everyone can hear you clearly. Often, the guests in the back strain to hear the I dos. Use a microphone or your best outdoor voice so no one misses a word. Speak with the officiant and ask that they whisper your lines to you, and only you and your partner use the mic. This way, it doesn't appear as though you're repeating the lines.
Ask the officiant to move
The kiss and the vows are money shots for your photographer, but many times officiants end up in the images. Politely discuss with your officiant that you'd appreciate if they'd step aside for the big moments, allowing your photog to get intimate photos of you and your partner without their hovering in the background.
Watch the seating
Be sure there are enough seats for all guests (particularly for outdoor weddings) and label the first few rows for your VIP family and friends. Consider a circular seating area if you have the chance. Position yourselves in the middle of the circle so that everyone has a great view.
Go unplugged
This trend began a few years ago and is still going strong. Ask guests to put their phones away for the duration of the ceremony, or for certain parts. It keeps arms and phones out of the professional photos and allows your guests to be more present during the important moments.
Don't take it too seriously
Of course, getting married is a seriously big deal, but don't forget to laugh. Include a "flower man" who lavishly throws petals down the aisle (or better yet, hands out drinks to your guests). Have members of the wedding party hold up cue cards with instructions like "Applause" or "Awwww". Your loved ones will enjoy anything fun or quirky. Laugh if you want to laugh. Cry if you want to cry. Talk back to the crowd if you feel so inclined. Being less formal will take away the stress and leave you with lasting memories.
Check out more ceremony inspiration here.