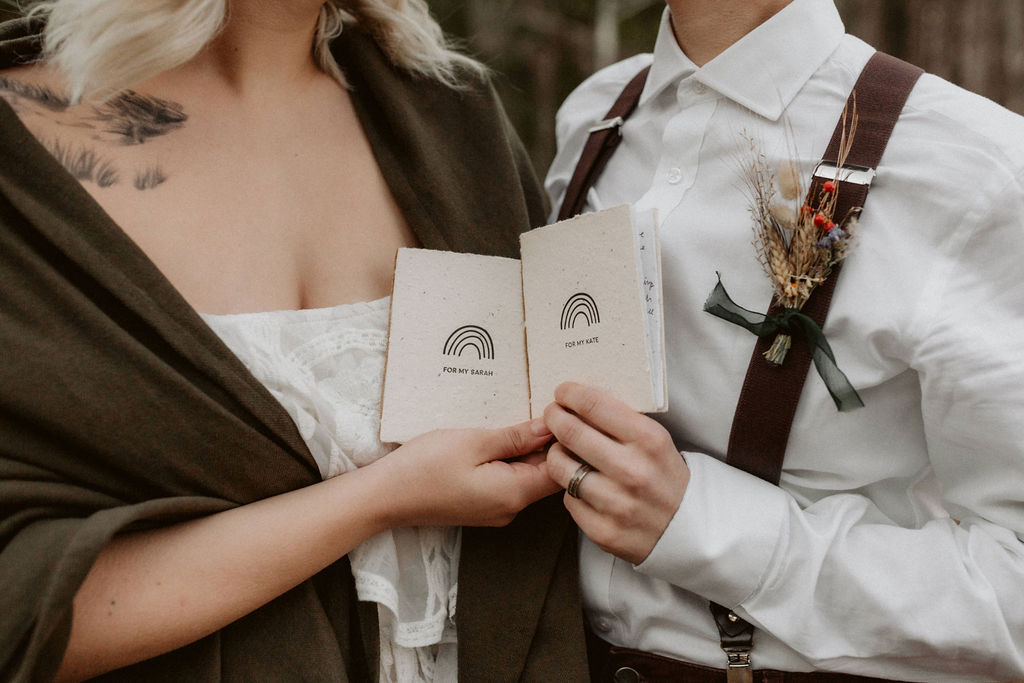 It all began with the "first look". Couples started bucking tradition by seeing each other before the ceremony (take that, crazy old superstitions!). The first look was such a success, that couples have now moved on to saying their vows privately, before the ceremony. And doing this outdoors, sneaking away into a romantic wooded area, is over-the-top special. Here are a few reasons to share your vows privately.
If you're shy and not much of a public speaker, it might be easier to say what you truly want to say if fewer eyes are upon you. You can invite a photographer or videographer to capture your words, or just sneak off privately.
You can be candid with your partner and say whatever you like. It doesn't have to be poetry; just speak from the heart. There is no need to censor yourself.
It is a moment that the two of you will remember in an intimate way. Chances are that the rest of the day will be filled with people and commotion; the vows may be your only private moment of the day.
You can take your time. If you're crying, cry. If you're laughing, laugh. There's no need to cut things short and move on.
Those cute little vow books make for great photos. Just saying.
For more intimate wedding ideas, read our new Intimate Wedding Guide!