When COVID-19 hit, backyard weddings became a major trend. Here are a few of our favourite backyard nuptials.
Corinne & Ian McLaughlin
This backyard wedding wasn't the original plan, or even the backup plan, but this couple turned their property into an unbelievable event space. And the theme? Disco Rosé!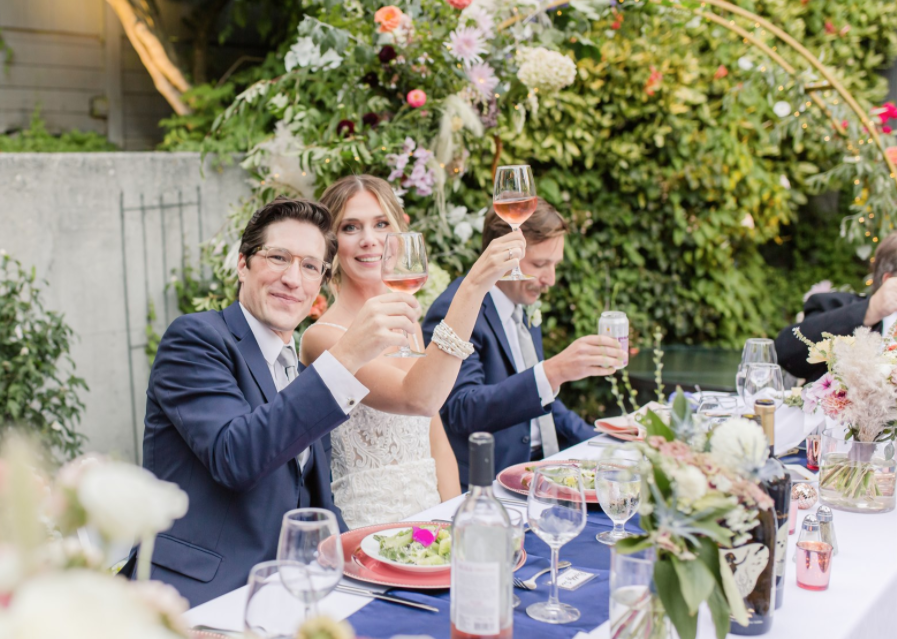 Click here to see 84 photos of this beautiful day.
Tashawna Linkiewicz & Joel Waszynski
One bonus of having your wedding reception in your backyard? Your fur babies get to join in the festivities! Despite celebrating in the comfort of their own home, this event was an elegant black tie affair.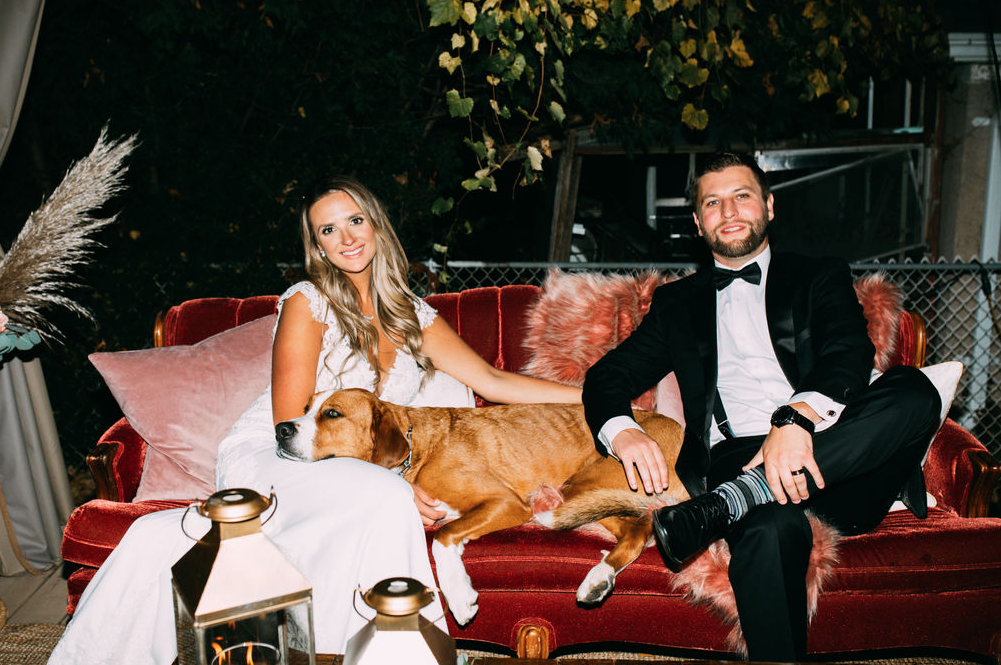 Want to see more of this beautiful wedding? Click here for all the details.
Sarah & Daniel
As backyard weddings began to take off, this was one of the earliest ones we featured. The couple was so grateful to be able to have such an intimate celebration with their nearest and dearest.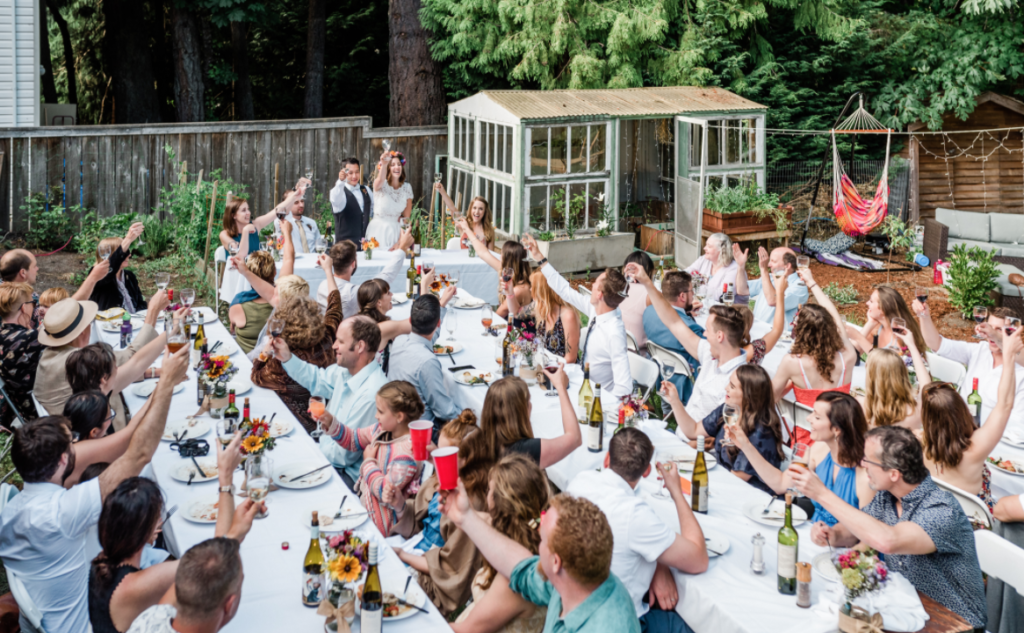 Follow this link to see the lovely wedding day in BC.
Colleen & Josh Czegeny
While a backyard wedding with 25 guests wasn't the original plan, it sure turned out beautifully.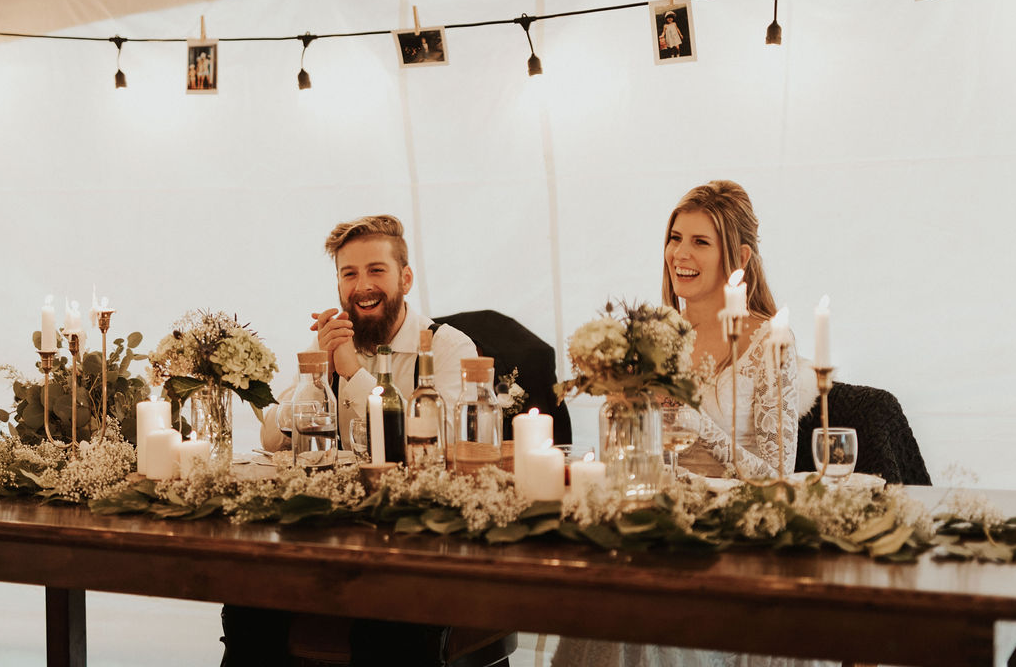 Check out more from this beautiful boho event here.
Last but not least
Ok, this might not be a real wedding, but the backyard inspo is too amazing not to share. This shows you how truly spectacular at-home weddings can be!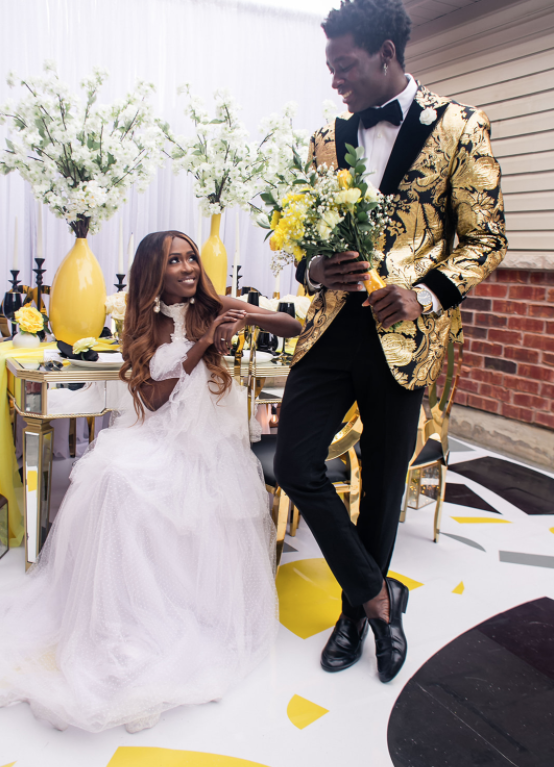 You have to see all the details of this one!