Yes, it's your big day.
We know. Everyone will constantly remind you of it. "It's your day! Do what you want!" While this is mostly true, you do want your guests to enjoy your wedding, too.
It can sometimes be difficult to see through wedding-planning fog. You become so focused on what you want that you can forget that there are wedding guests you have to consider. If you want your guests left with nothing but good memories of your wedding, think carefully about these wedding frustrations.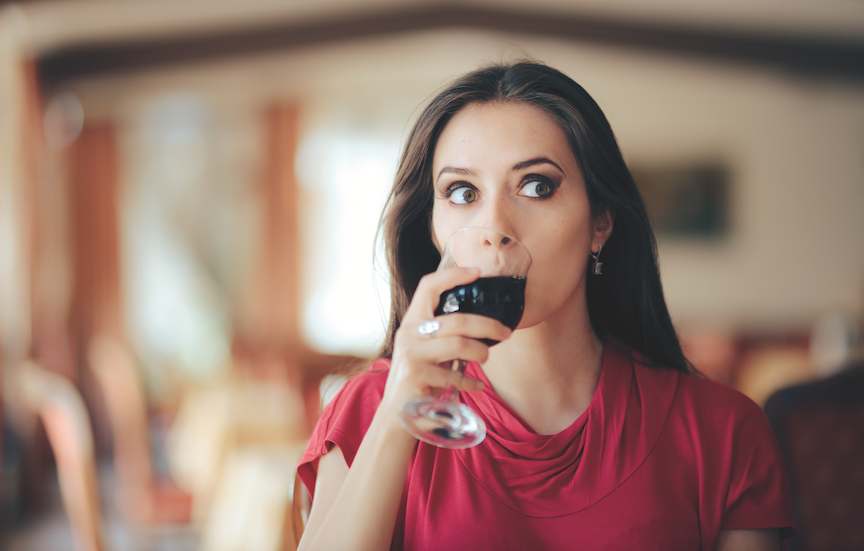 The cash bar
Ahh. The cash bar. It has long been controversial and one of the most frustrating parts of a wedding.
While economical for you, it is a nuisance for your guests who have already (most likely) spent money to be at your wedding (gifts, dress, suit, hair, makeup, etc). An open bar is an important part of your budget. If you're looking to keep costs down, offer only the basics: beer, wine and three or four liquors. At cocktail hour, provide a fun cocktail or punch (enough for two glasses per person). You can also keep the bar closed during dinner and speeches, leaving bottles of wine on the table, but your guests will appreciate full access to the bar all evening. Be sure you have enough bartenders. When the party gets going, standing in line for 15 minutes for a beer can definitely be a buzzkill.
Weather issues
Keep your guests well informed of all conditions for the ceremony and reception. They will want to dress appropriately. If your wedding is going to be on a cliff in the hotter-than-hot sun, then mention this to your people via the invitation, your wedding website or word of mouth. Tell guests that suit jackets aren't needed, or summer dresses are recommended, etc. On a hot day, have fans, bottled water, sunscreen and even sunglasses at the ready. Try to do everything to provide shady options, particularly for older guests.
Opposite of this, inform your guests if they can expect cool conditions – an evening ceremony under the stars or maybe a reception in an old barn. In this case, shawls and blankets are a nice touch and will quash the goosebumps. Shivering through the vows is never fun. Oh, and hot chocolate and apple cider are delicious, just saying.
The receiving line
This tradition is on its way out, but still lingers at some celebrations. The idea is that the couple, couple's parents, and often the wedding party, stand at the entrance and greet each guest. While it's a great way to get face-to-face time with the couple, guests don't really want to say hello to a bunch of strangers. Not to be rude, but it's simply not the reason they are there. Instead, make time between dinner courses to visit each table and say your hellos.
Long, long speeches
Nothing beats a sentimental toast to the couple. The speaker cries. The couple chokes up. The guests dab at their eyes with their white linen napkins.

Heartfelt words from a close friend or family member can truly be moving and memorable. However, not all people are blessed with this gift. Remember Monica in Friends at her parents' anniversary party, struggling to intentionally make people cry? Awkward.
Speeches should be kept short and sweet, with minimal references to inside jokes, and need to be relatable to everyone in attendance. While this is difficult to control (you aren't the one speaking, after all), be very clear to your speakers and MC about time restrictions. Speeches should max out at five minutes or you'll begin to lose your guests' attention.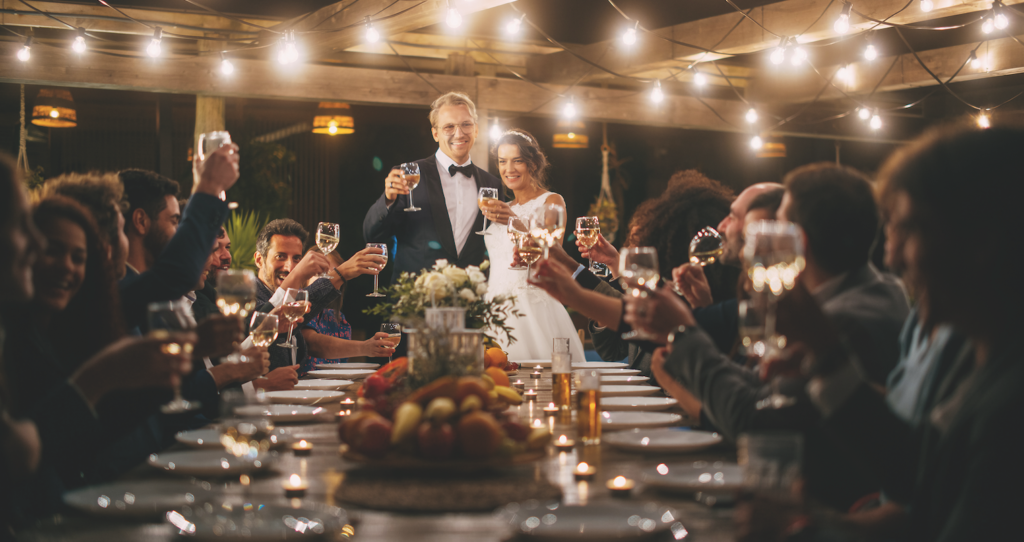 Overdone/outdated traditions
While many people still love the bouquet and garter toss (no judgement if you still want to do these things), others find them plain old irritating or even embarrassing, particularly when forced to participate. Many will eagerly run to the dance floor when all the singles are summoned, but others aren't as keen to be subjected to an all-eyes-on-me situation. And if your guests are sensitive about being single, it's even worse. Then, to top it off, you have to watch the groom remove a garter with his teeth? Shudder.
Lack of food
Food can make or break a wedding. No joke. Sure, everyone is there to celebrate your love, blah, blah, blah, but they are also there for the food. And this begins with cocktail hour.
If your guests are going right from the ceremony to the reception/cocktail hour, there's a good chance their stomachs are growling. Be sure to have enough food on hand, whether it's a small buffet, or passed hors d'oeuvres (with enough servers to do the passing). Guests don't want to be stalking the staff just to get their hands on a bacon-wrapped scallop. Plus, if the drinks are flowing while you're off doing photos or greeting your friends and family, you don't want empty stomachs. By the time the reception begins, you'll have some tipsy loved ones on your hands.
Typically, reception dinners offer more than enough food, but after a couple hours of dancing, those tummies will be rumbling again. This is when a late-night buffet, food truck or fast-food delivery really helps. Don't overdo it on the desserts; if your guests are drinking, they would much rather indulge in a poutine bar or taco truck.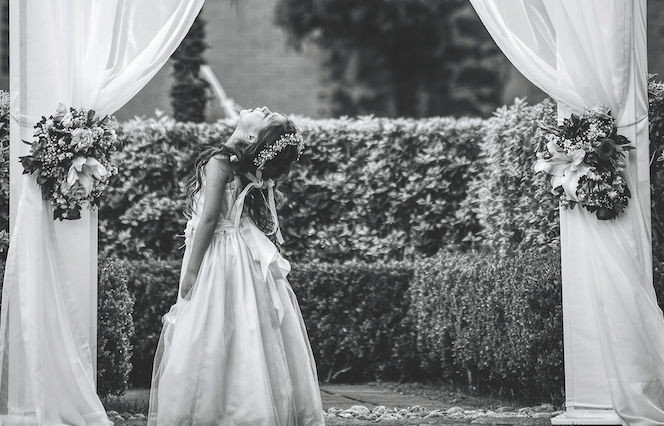 Other annoyances to note:
Screaming/unruly children
Weddings on holidays or long weekends
The chicken dance/YMCA/line dancing
Too much time between the ceremony and reception (especially when out of town)
DJs who talk too much/put on a comedy act/play nothing but remixes
No transportation between ceremony and reception
Tearing down tables after dinner to make room for the dance floor, but leaving no seating
Don't forget to read our Rosé Wedding Guide!