Are you ready to turn your wedding into an unforgettable extravaganza that will leave your guests in awe? From interactive wonders to awe-inspiring performances, we've gathered unique ideas for wedding entertainment to ensure your special day is nothing short of magical. 
Say goodbye to the ordinary and get ready to infuse your celebration with creativity, laughter, and pure entertainment. Let's dive into the world of wedding entertainment and discover the perfect elements to captivate your loved ones and make your big day extraordinary!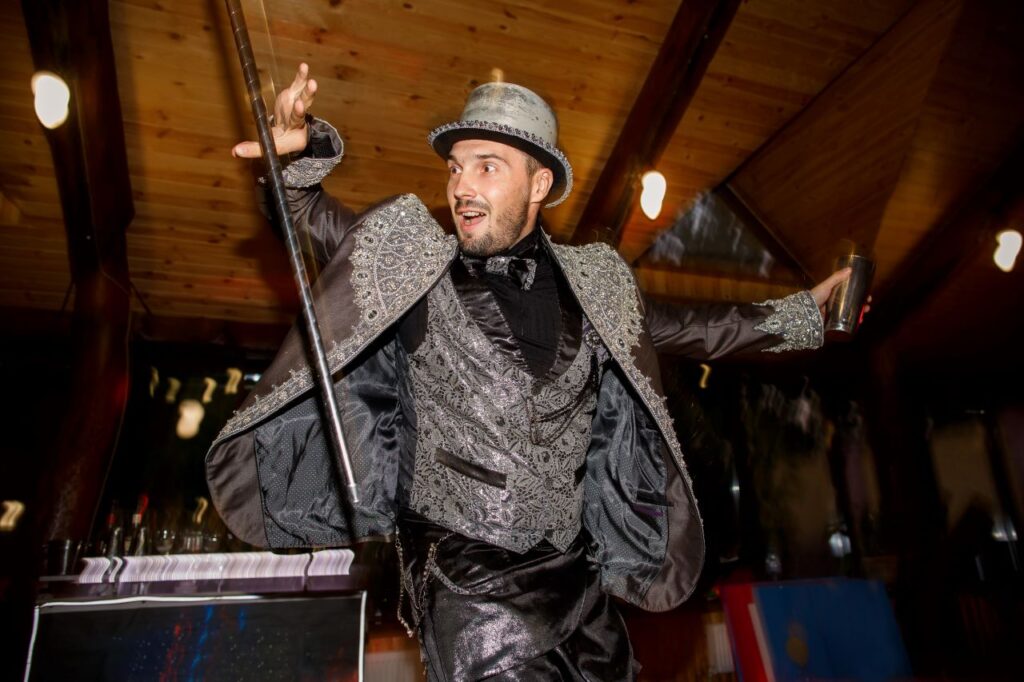 An
elaborate magic show 
Everyone loves a taste of mystery, awe, and amazement. Magic shows, especially ones with multiple performers and a curated set of different acts, are definite crowd-pleasers and can make your luxury wedding truly unforgettable.
To take things a step further, consider investing in a theme and even have props for the audience, such as masquerade masks, for a more interactive and immersive experience. 
Hire a first-rate crew or troupe that performs entertaining magic shows (the more well-known they are, the better), and make sure you rent the equipment they need, such as lighting or sound equipment or a unique stage for a high-impact show. Having fire-breathers, fireworks, or other 'shock factor' elements will add to the magnetism, allure, and wonderment. 
Important tip: When it comes to ideas for wedding entertainment, fire features  will undoubtedly dazzle your guests. But, speak with your venue before the big day to ensure this type of performance is acceptable, as many government agencies impose restrictions on venues with real fire. 
Live dancing 
Another great idea for wedding entertainment is hiring live dancers. From graceful ballet to energetic hip hop, incorporating various dance styles will ensure a diverse and engaging experience for guests of all ages. 
The presence of live dancers will create an immersive atmosphere that encourages everyone to join in the fun. Beyond the moment, their performances will impact the event's video content and photos. Stunning visuals captured on film will showcase the wedding's uniqueness, preserving cherished memories that resonate for a lifetime.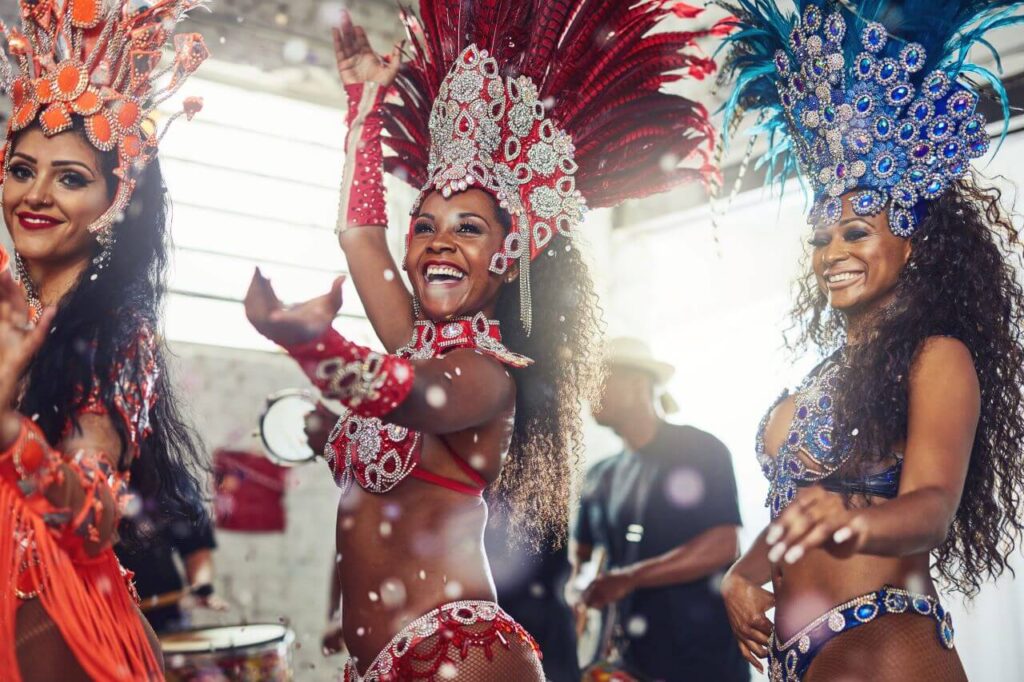 Psychedelic light show
Psychedelic light shows were initially made popular by rock bands decades ago but are now frequently used for all types of  musical performances. For the ultimate entertainment ticket at your luxury wedding, hire a well-known band, singer, or musician to perform a crowd-pleasing set list and have a light show in the background to add depth and visual effect to the performance.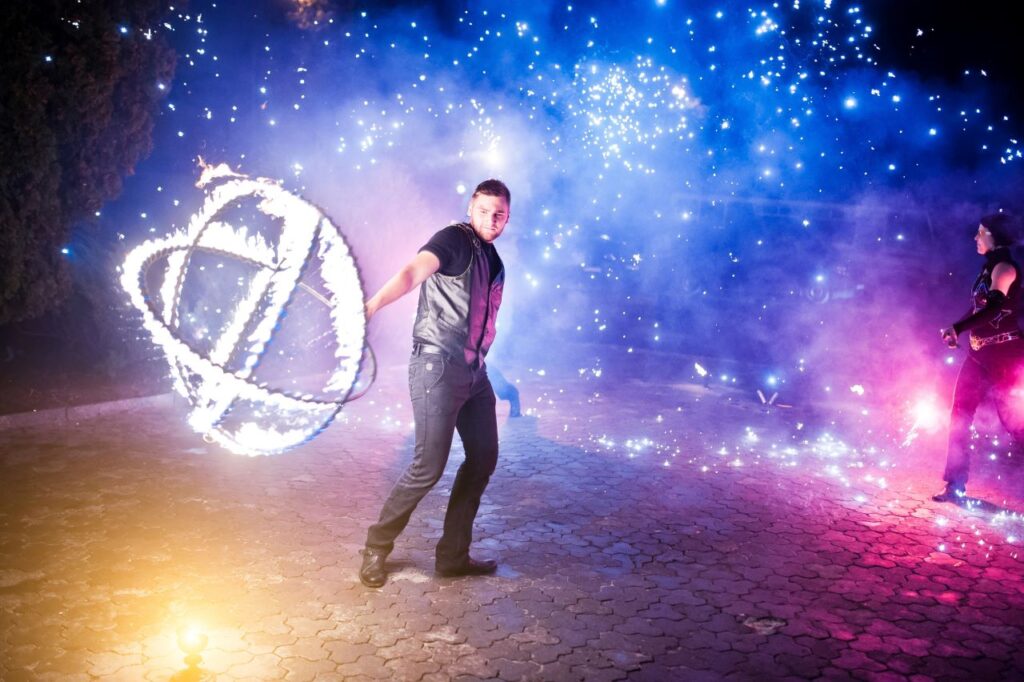 S
tand-up comedy
Stand-up comedy has really taken off as a fun idea for wedding entertainment, especially since quick and short content platforms like Instagram have become a staple in everyone's daily life. Consider hiring a local stand-up comedian or more than one who can design skits related to the couple or their family, and even have them throw in some inside jokes for a more customized show. 
A circus troupe
When looking for ideas for wedding entertainment, creativity is essential! It doesn't get more top-notch than having an acrobatic performance or hiring a circus troupe to wow the crowd. Consider hosting a multi-dimensional show with various acts and aerialists. Certain circus shows have a theme or storyline that will engage guests even more.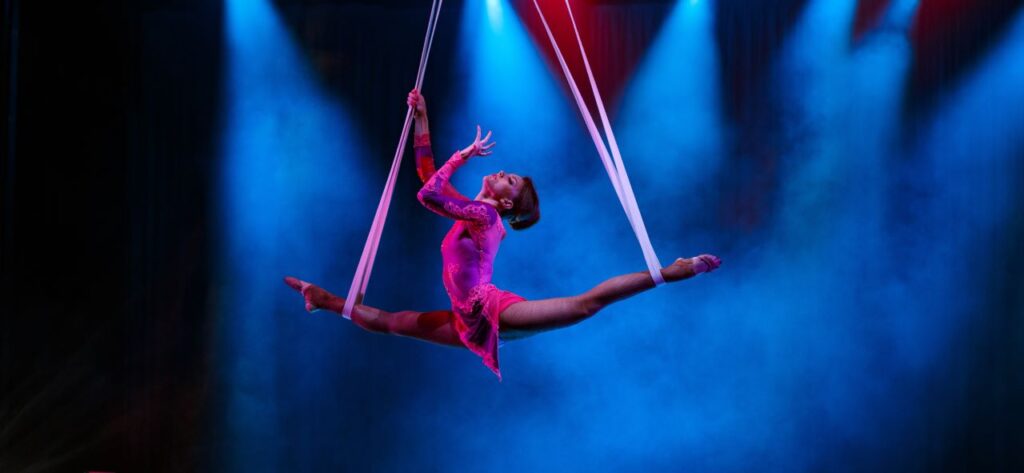 Glow-in-the-dark performers
Another great idea for wedding entertainment that will surely leave your guests in awe is the inclusion of glow-in-the-dark performers. But one important thing to remember is you'll need a dark environment for the biggest impact. 
Glow-in-the-dark performers are dressed in radiant neon colours and wield captivating props as they dance, twirl, and perform gravity-defying feats. From graceful acrobatics to spellbinding dance routines, the glow-in-the-dark performers infuse the event with an unbelievable and unexpected experience, elevating your wedding into an extraordinary and unforgettable experience.