Are you dreaming of a fairy tale wedding with vibrant colours, cozy vibes, and a touch of autumn magic? Fall weddings are a perfect blend of romance and nature's breathtaking beauty. And for an extra dose of enchantment, nothing compares to the mesmerizing allure of fall wedding flowers. 
From rich burgundy dahlias to fiery orange roses, these blooms are ready to make your special day unforgettable. Here are the most marvellous fall wedding flowers to draw inspiration from for your wedding floral displays. 
Dahlia 
Dahlias are a fantastic choice for fall wedding flowers. They come in various hues, from rich burgundy and deep purple to warm orange and sunny yellow, offering plenty of options to match your wedding colour palette. Plus, their sturdy stems make them ideal for bouquets and arrangements, ensuring they stay fresh and beautiful from morning to night. Whether you prefer a rustic, bohemian, or classic wedding theme, dahlias will bring a natural and romantic vibe to your special day.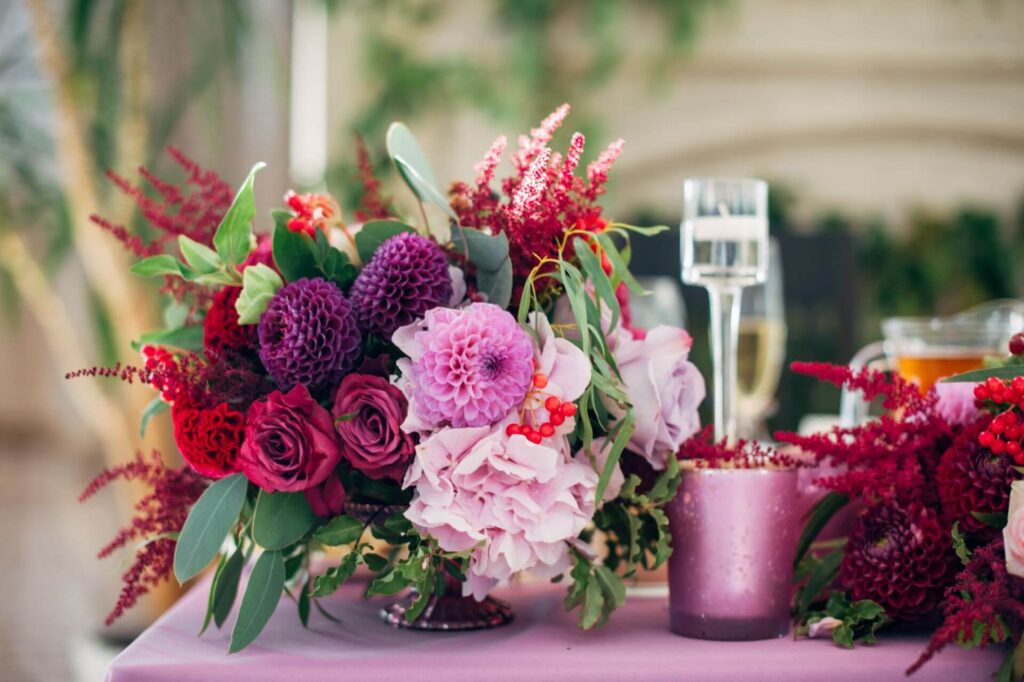 Chrysanthemums
Chrysanthemums, with their vibrant hues and delicate petals, make for the perfect choice for fall wedding flowers. These blooms symbolize joy, love, and abundance and add elegance and warmth to any wedding decor. Available in various colours like rich reds, golden yellows, and rustic oranges, chrysanthemums effortlessly capture the essence of the autumn season when used in bouquets, centrepieces and floral arches.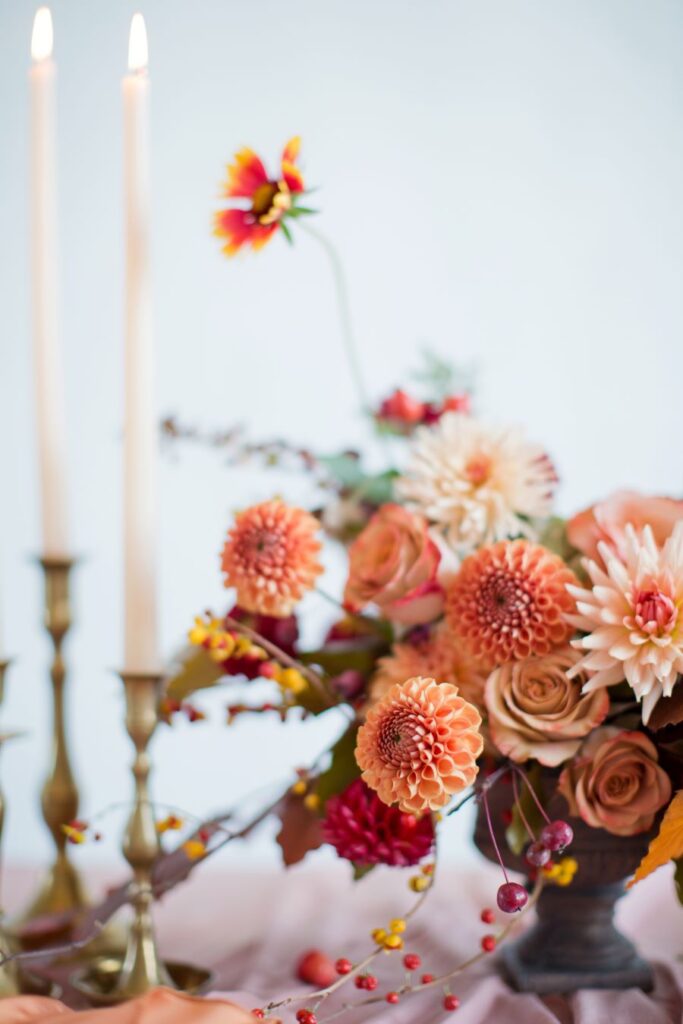 Garden roses
Garden roses are perfect fall wedding flowers because they're ultra-romantic, delicate and give off an intoxicating fragrance. They come in various captivating colours, from deep burgundy and dusty mauve to creamy ivory and blush pink, making them versatile for all wedding styles ranging from rustic chic to classic fairytale.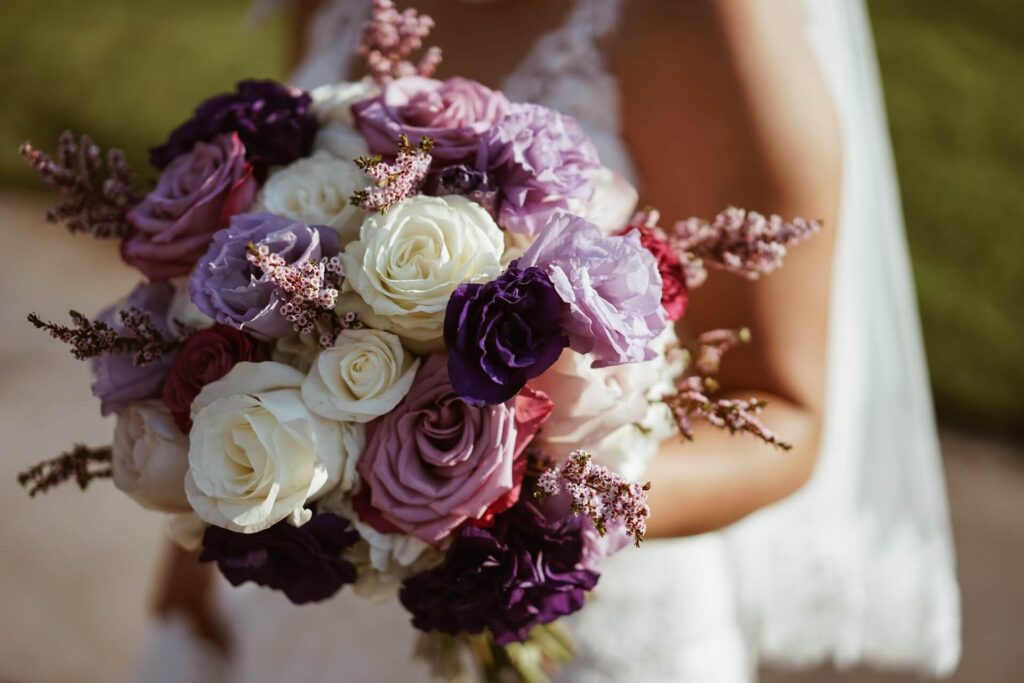 Ranunculus galore
Ranunculus, or buttercups, are early fall flowers in orange, reddish tones, yellow, and pastel shades such as light pink, white, or cream. Since they are available in so many colours, they can suit a variety of fall wedding themes and are splendid for a pop of colour in a warm or neutral setting.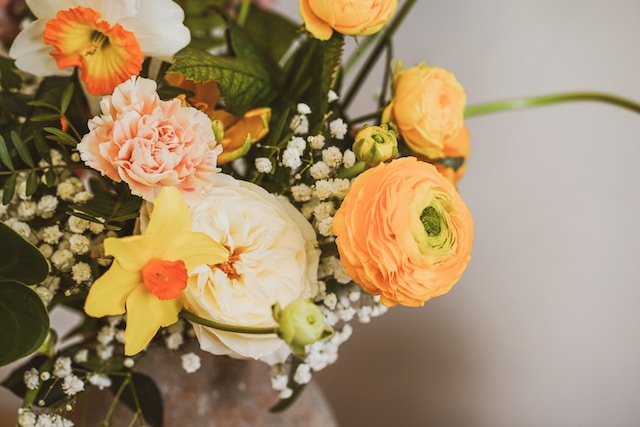 King proteas
The King Protea is a true showstopper and a unique choice for fall wedding flowers. With its large, striking bloom that resembles a crown, it adds a touch of grandeur and drama to any floral arrangement. Symbolizing strength and resilience, King Proteas come in a range of colours, from blush pink and deep burgundy to creamy white. If you want to make a statement and embrace the extraordinary, this regal flower is a fantastic choice for your special day.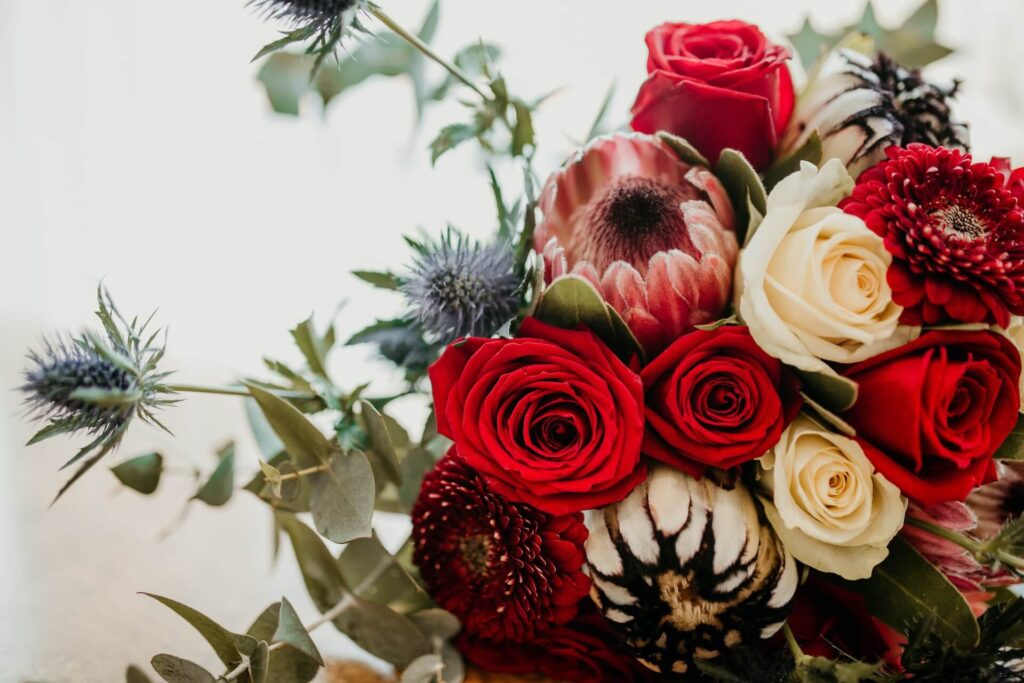 Sunflowers
One may equate sunflowers with the height of summer or spring, but they're also an underrated fall wedding flower that will brighten up any autumn wedding. With their dark yellow petals and brown centers, sunflowers can be paired with white or pastel-coloured flowers for a more exotic look to draw the eye.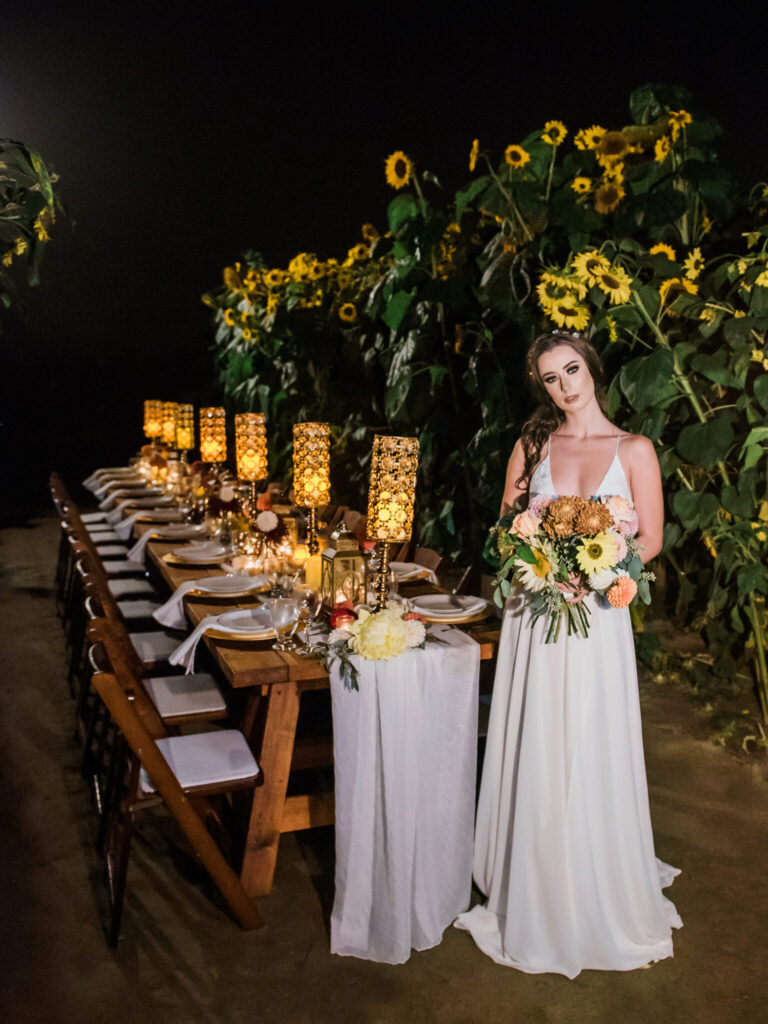 Anemones
These delicate flowers bring a touch of elegance and charm to autumn celebrations. They boast velvety petals and eye-catching centers, creating a striking visual impact. Their colours range from pure white and soft blush to deep burgundy and rich purple, adding depth and sophistication to bouquets and arrangements.