Every bride dreams of wearing the perfect bridal gown on her big day. Some of you have spent countless hours trying to find the one that matches your vision. Others, however, were lucky to stumble upon it in the first shop they entered. No matter your experience, the same can be said for everyone: your wedding dress is special and deserves to be treated as such.
But once all is said and done and the last gift has been opened, what do you do with your wedding dress now? 
You're not the only bride to wonder how your dress should be treated post-wedding. In truth, there are many things you can do with your dress, all of which will breathe new life into it. Here are a few of our favourite options for you to consider. 
Repurpose it for your little one
One of our favourite ideas for what to do with your wedding dress after the wedding is to repurpose it into other items. For centuries, brides have used wedding dresses to create christening gowns for their daughters. But nowadays, wedding dresses are being converted into a long list of keepsake items such as custom robes, short anniversary dresses, handkerchiefs, pillows, lingerie, and so much more. Imagine how cool it would be to wear your wedding dress as a shorter, more contemporary version to mark your 10-year anniversary!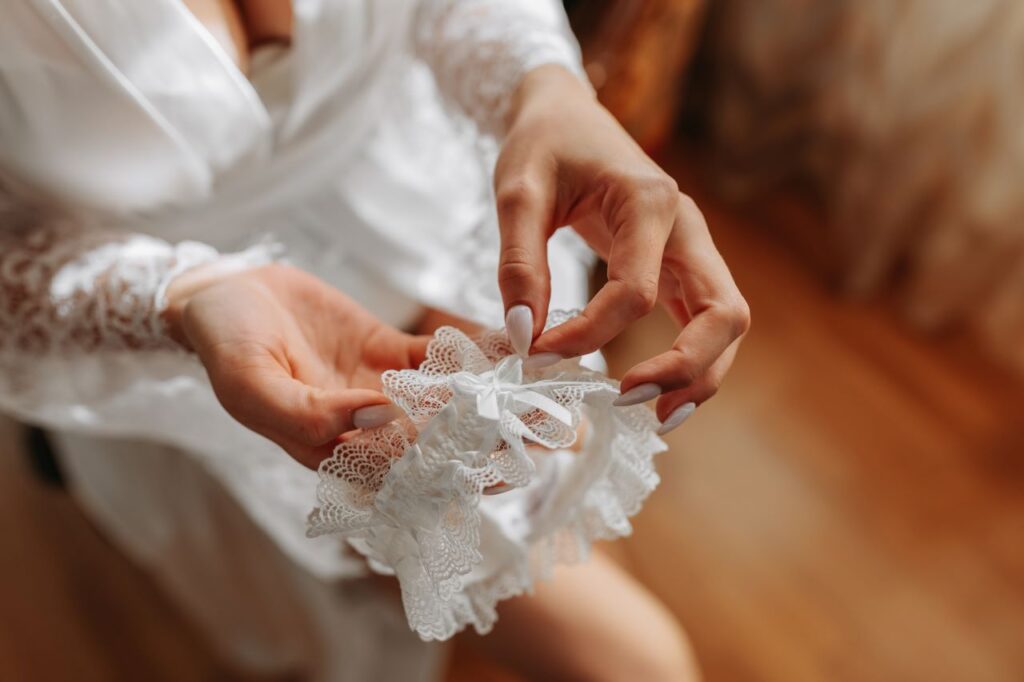 Donate your dress
Donating your wedding dress after the wedding is a beautiful option for brides who are passionate about giving back and feel less emotionally connected to their gown. By donating, you can spread joy to another bride, allowing them to experience the same magic you felt on your wedding day.
Turn it into a work of art
Transforming your beloved wedding gown into a captivating piece of art is the perfect solution for brides who hold their dress dear but can't bear the thought of tucking it away under their bed. Give the dress pride of place in your home by displaying it in a shadow box, which will allow you to admire it and recall wedding day memories each time you enter the room. It's a unique and creative idea for what to do with your wedding dress after the big day.
Preserve it
One of the most popular options for what to do with your wedding dress after the wedding is to have it professionally preserved. Preserving your dress allows you to safeguard its beauty and sentimental value, ensuring that it remains a cherished memento of your special day. 
Through a meticulous process, experts will carefully clean, treat and package your gown in a preservation box to protect it from the environment. And the best part is that the box has a clear peek-a-boo window that allows you to look at it anytime. 
Why is preserving your wedding dress important? Wedding gowns can accumulate stains, dirt, and other blemishes during the festivities. Professional cleaning removes these imperfections, preventing them from setting and potentially causing permanent damage. 
Preservation also helps to protect the dress from yellowing and discolouration that can occur with age and exposure to light. Using acid-free materials and careful packaging, the dress is shielded from harmful elements that could degrade its fabric and colour.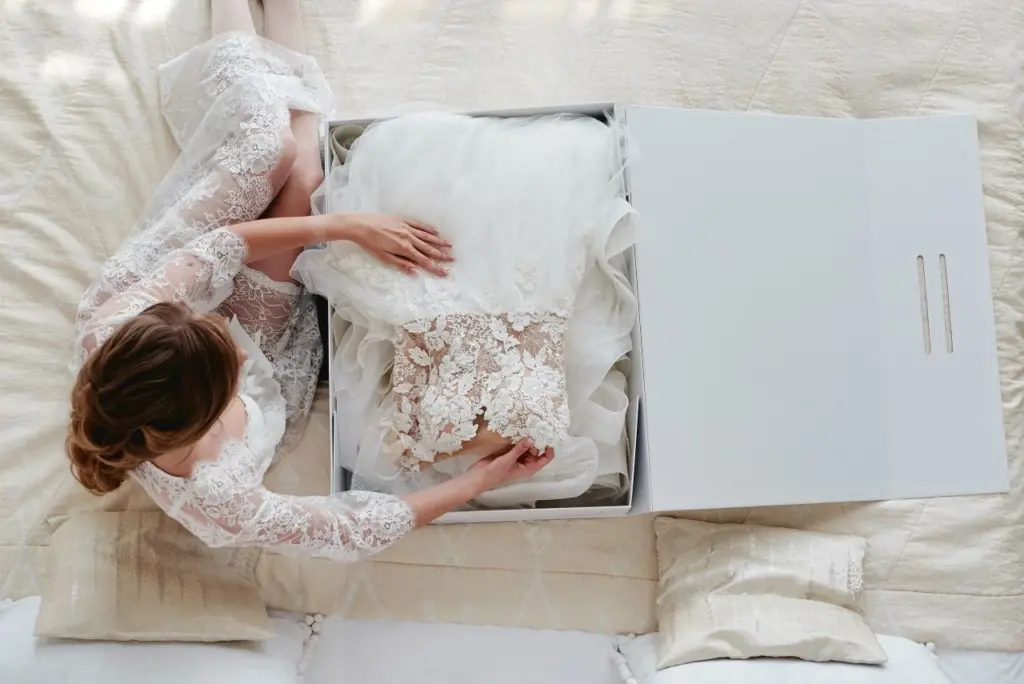 Sell your wedding dress
Selling used wedding dresses has been popular for many years and is still an excellent option for what to do with your wedding dress after the celebration. Not only does this allow you to recoup some money, but it also allows another bride to enjoy the beauty of your dress on her big day. You can find many online sites to sell your wedding dress or look for local consignment shops.
Loan it
A dress this beautiful deserves to be seen – and worn – on numerous occasions. If you love your gown and want it to continue to bring joy to the world, why not loan it to another bride? Whether you loan it to a friend, a family member or even a stranger, this selfless act will be much appreciated. And the best part? You'll get your beloved dress back to cherish forever.  
Dye the gown
If you're looking to repurpose your dress into something completely different, you can dye it to wear on another occasion. This may be a more labour-intensive solution, but dyeing is the logical choice if you're determined to wear your gown again and again.