Setting the guest list can be one of the most stressful and contentious parts of planning a wedding. Everyone will have an opinion on who should be invited, often putting you in the middle. Of course, you don't want to leave anyone out, but at the same time, you want to ensure that the people who matter most in your life – your being the operative word – are front and center. And just when you think you've finally narrowed down your list, the topic of wedding plus-one etiquette pops up to complicate things even further. 
Deciding whether or not to allow your guests to bring a plus-one has been debated by couples ever since the inception of the modern-day wedding. If you say yes, you run the risk of having both your guest list and wedding budget spiral out of control. If you say no, you run the risk of upsetting your guests. It can be a lose-lose situation, one that requires a delicate hand and careful consideration. But don't worry, we're here to help!
Here are a few tips on how to navigate wedding plus-one etiquette.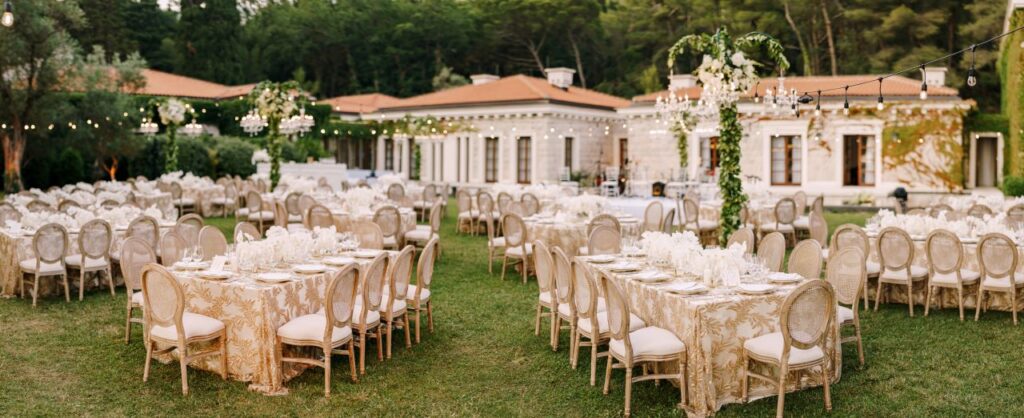 Understanding wedding plus-one etiquette
A "plus-one" in wedding planning refers to an additional guest, typically a friend, family member, or significant other, to accompany the primary invitee. Inviting a plus-one is a gesture of inclusivity and hospitality. It shows that you care about your guests' comfort and happiness by allowing them to share the special day with someone they're close to.
Because weddings often bring together diverse groups of people who may not know each other well, offering the option of bringing a plus-one can alleviate the potential discomfort of attending a large social event alone, especially for single guests or those who may not know many other attendees.
Who gets a plus-one?
When deciding who gets the coveted plus-one on your guest list, remember that it's all about creating the wedding of your dreams. Whether you envision a grand celebration with a large guest count or an intimate gathering, the choice is yours.
However, when adhering to traditional wedding etiquette, it's customary to extend a plus-one invitation to the following:
Immediate famil

y: Your nearest and dearest, like parents, siblings, and perhaps even grandparents, should unquestionably receive the plus-one honour, no questions asked. After all, they've been with you through thick and thin, and sharing this special day with them and their significant others is a heartwarming way to celebrate your union.
Cohabiting couples

: In most cases, if you're aware of married couples or other engaged couples who live together or share a household, extending a plus-one invitation to both individuals is the polite thing to do. This acknowledges their commitment to one another and allows them to celebrate your special day together.
Wedding party

: Your closest friends and family who have joined your wedding journey as bridesmaids and groomsmen deserve a plus-one invitation. They've stood by your side during the planning process and will play significant roles in your special day. Including their partners or chosen guests allows them to enjoy the celebration even more and strengthens the bonds that brought you together for this memorable occasion.
Singles

: It's proper

wedding plus-one etiquett

e to allow single guests to bring a date, especially if they may not know many people at the wedding. This can make them feel more comfortable and ensure they have someone to share the experience with.
The A-B approach
If you are grappling with guest list constraints, try this approach: First, create your "A" list, comprising guests who absolutely should have plus-ones. Then, form a "B" list for those you'd like to include if space and budget permit. Once you've accounted for the "A" list, see how many spots remain for the "B" list, and allocate plus-ones accordingly. This way, you can strike a balance that suits your wedding vision and guest count.
Handling RSVPs
Managing responses is a crucial aspect of wedding plus-one etiquette as it allows you to confirm who will attend and if any additional guests will join. Properly addressing invitations and managing RSVPs sets the stage for a smooth and enjoyable wedding celebration for you and your guests. Remember the following:
Ask for names

: Encourage guests to provide the name of their plus-one when they RSVP. This helps you keep track of who will be attending and to plan accordingly.

Ask for clarification

: If you receive RSVPs with unclear plus-one information, feel free to ask your guests for clarification. This ensures that you have an accurate headcount, allowing you to make the necessary arrangements for seating and catering.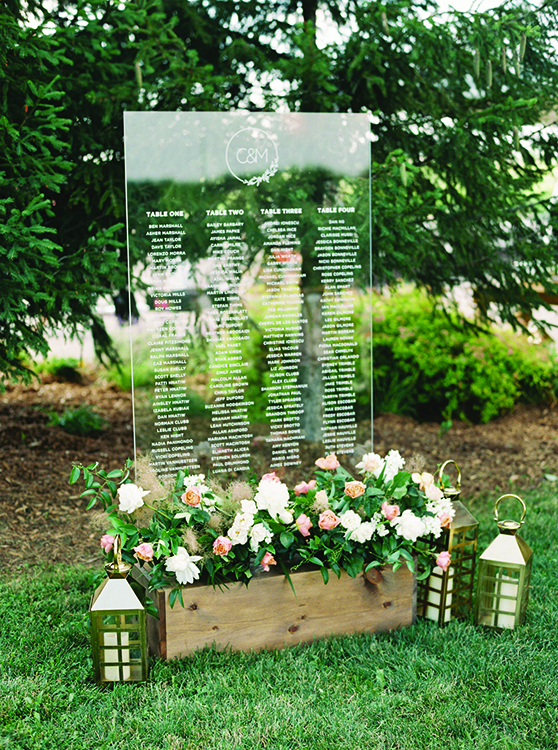 Seating arrangements
When you're planning your reception, you should create a seating plan that takes into consideration your guests' relationship statuses. Seating one of your solo friends between your Uncle Bob and Aunt Jill, for example, will lead to all kinds of awkwardness. But seating all your single friends at one table may not be the answer either, as it might unintentionally come across as segregating them from your other guests.
Consider a more inclusive approach. Seat your solo guests among outgoing and amiable couples who are likely to strike up conversations and build connections naturally. This will give your single guests the perfect opportunity to meet new people while celebrating your big day.
Coordinate with the venue
Effective coordination with the wedding venue is essential to seamlessly executing your invitation plus-one strategy. Remember these tips:
Provide guest count in advance

: Give the venue an accurate count ahead of time, including the plus-ones. This information allows the staff to prepare tables and seating arrangements accordingly, ensuring everyone has a place to sit comfortably.

Arrange seating: Collaborate with the venue's event planner to arrange seating that accommodates your guest list and any plus-ones. This ensures that every guest feels like they're in the right place and enhances the overall flow of your special day.