From the glamorous tiara to simple headbands and flower crowns, wedding hair accessories are essential to complete your wedding day look. As the big day approaches, the to-do lists may get smaller, but they're no less important. Hair accessories may seem like an afterthought but they are grand in impact and fun to shop for. Similar to how there are thousands of dresses to choose from, so too are there countless accessories for your hair. 
So, today we'll help you narrow down your choices by providing bridal hair accessory ideas that fit each bridal style. Whether you're a boho bride, a traditional romantic, or a modern trendsetter, we've got you covered.
Boho bride 
For the free-spirited boho bride, choosing wedding hair accessories is about embracing nature-inspired elements and an effortless, laid-back vibe. Delicate flower crowns adorned with wild blooms and lush greenery perfectly complement the bohemian aesthetic, while dainty hair pins with feathers, leaves, and dreamcatcher motifs add a whimsical touch. 
For those seeking a touch of ethereal glamour, crystal-embellished hair vines with a boho charm are an excellent choice. A wide-brimmed floppy hat, whether straw or felt, can also complete a boho look for beach and nature-inspired weddings.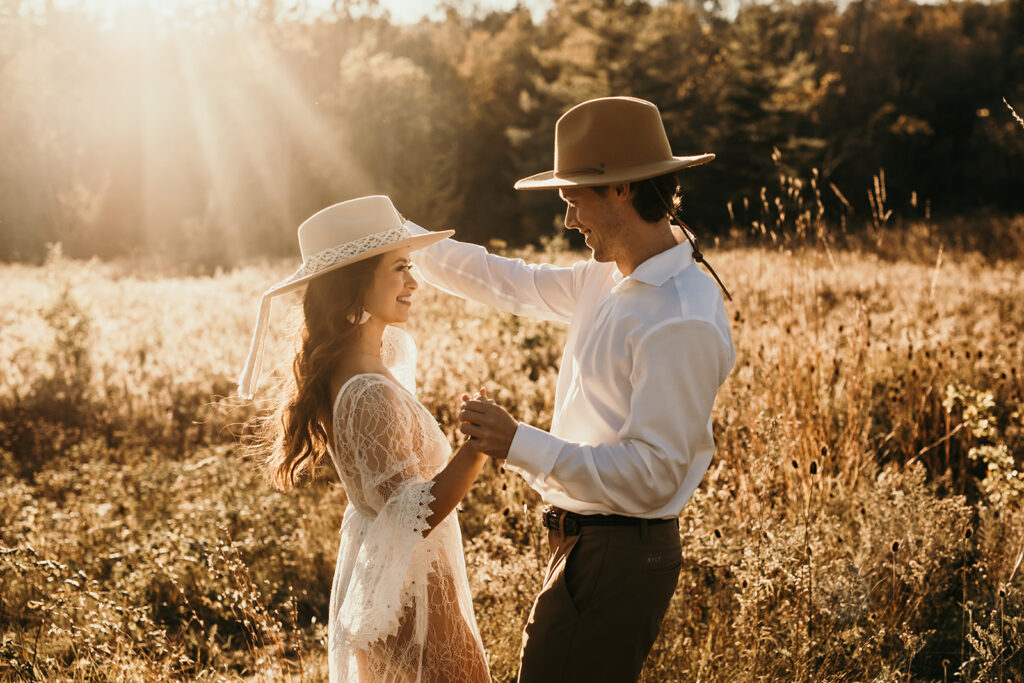 Photography: Ivy Mae Photography
Traditional bride
The veil has long been a symbol of romance and is one of the most essential wedding hair accessories to complete a traditional bridal look. To enhance the look of an elegant veil, consider wearing a tiara with delicate pearl embellishments, or a lace or chiffon bow studded with tiny crystals. 
As an alternative, headbands, hair pins or a hair comb with crystal embellishments glitter with a hint of modest glitz. If wearing your hair in an up-do or chignon, you can also weave in pretty satin ribbons for an understated yet elegant look.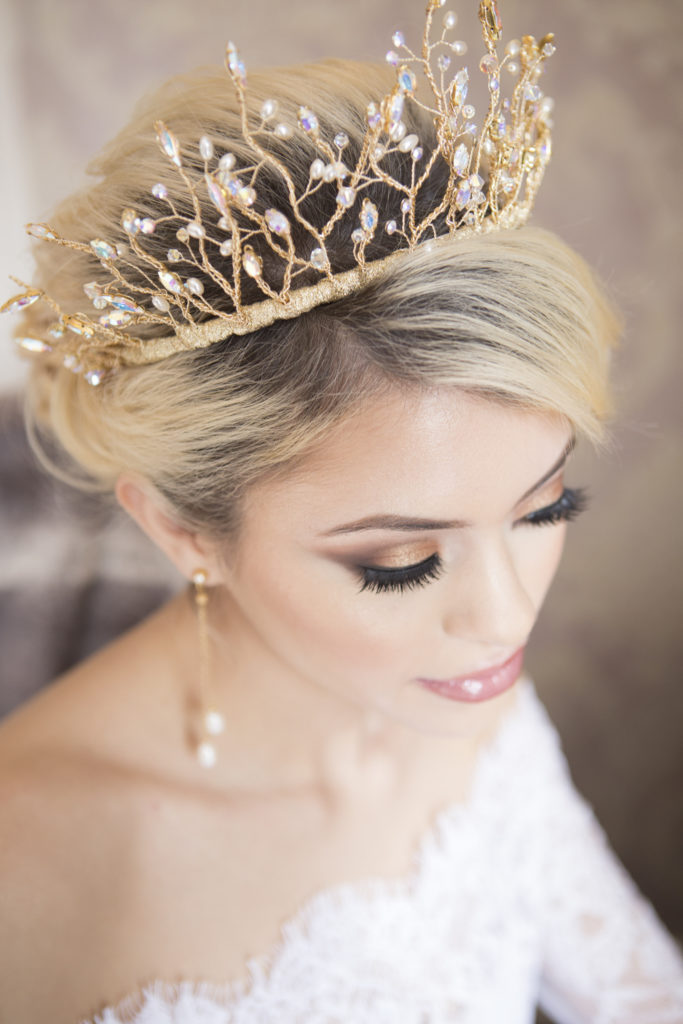 Adventurous bride
Adventurous brides who love to walk on the wild side want wedding hair accessories that mirror their bold spirit. Try a beaded turban that reflects your worldly adventures, or a personalized hair clip that embodies your biggest passion, whether it's travel or animals or the great outdoors. You can also leave your wild locks free-flowing, with just a simple hair barrette on one side for a special touch. Go one step further and monogram your initials or the wedding date onto the barrette, which will instantly make it a keepsake. 
And, if you think you're limited to just wedding hair accessories and not a full-blown veil, think again! Veils are suitable for all types of brides, even the most adventurous ones. How you accessorize them is what makes your wedding look unique to you.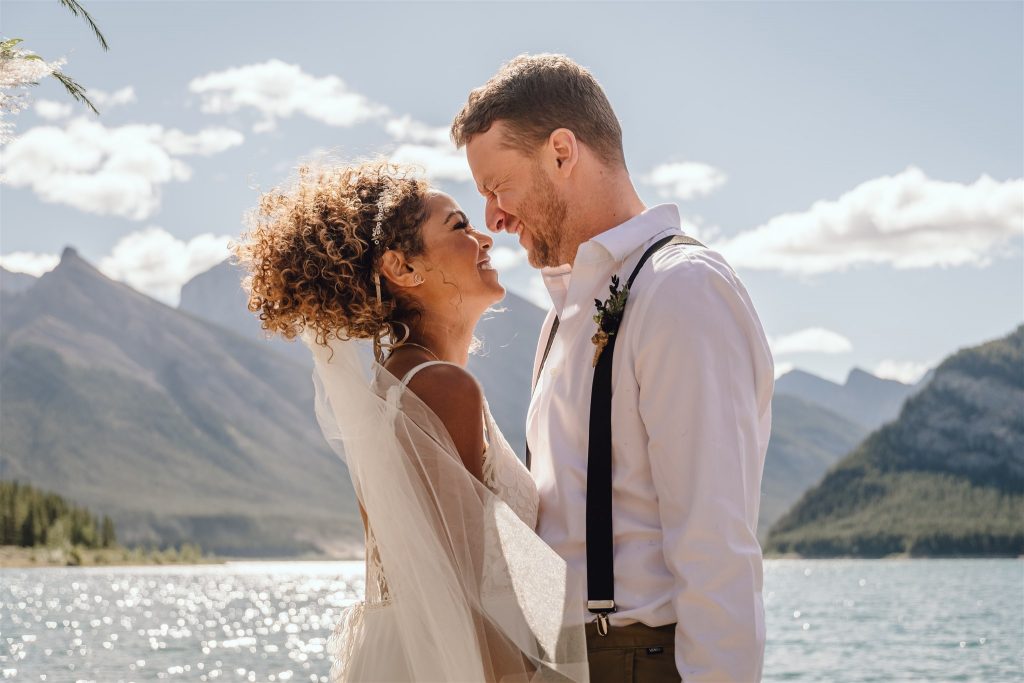 Modern brides
Gone are the days of clichéd wedding accessories. Today's modern brides prefer a dash of originality to go with their distinctive fashion. Popular options include minimalist hairpins and elegant headbands, as well as delicate pearls, fresh floral accessories and even modest gemstones to go with a modern updo or cascading waves. 
And contrary to popular belief, wedding hair accessories don't always have to be white. For a modern look, wear a jewelled hair pin in a bright, bold colour, or a dainty, embellished black veil to pair with your white dress for that classic black-and-white combo.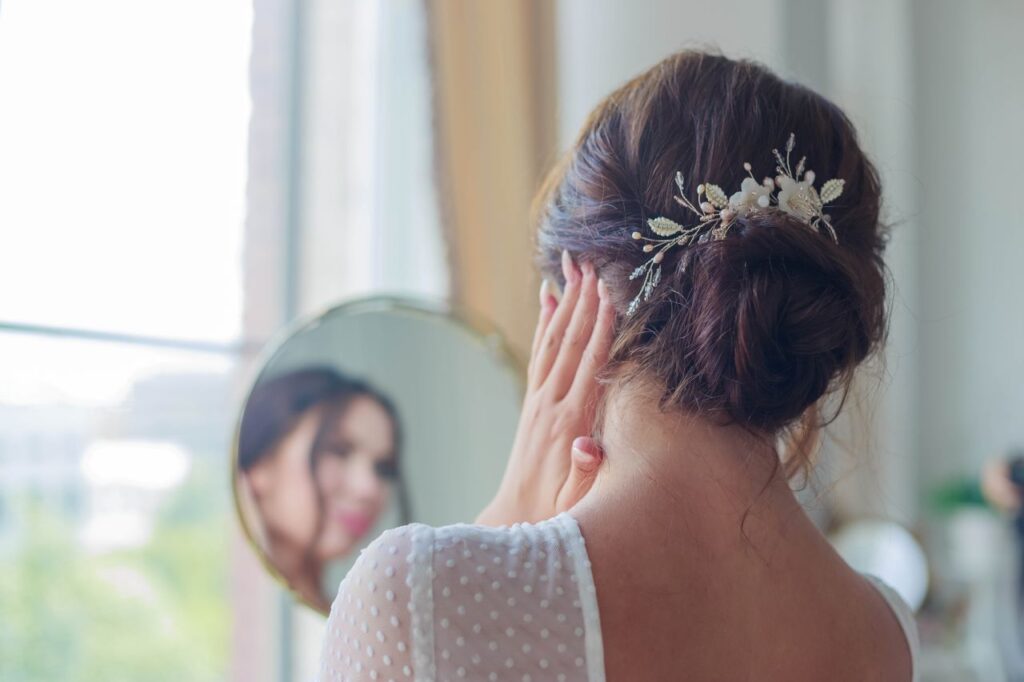 Glamorous brides
Glamorous brides want to go all out with their wedding look, and that includes wedding hair accessories. Glittering tiaras or exquisitely adorned headpieces impart an air of regality, allowing the bride to channel her inner princess. Art deco-inspired hair combs or intricately embellished hair vines will also transport brides to a bygone era of glitz and glam. You can also try pinning chains of gold into your hair, which will reflect beautifully in the daylight and under a spotlight, making you the star of the show.