Gone are the days when weddings were solely about exchanging vows and indulging in sumptuous meals. Modern couples are now dedicated to creating immersive experiences that reflect their unique personalities so that all wedding guests feel valued and appreciated. But how can you ensure that your wedding becomes an experience that your guests will rave about for years to come? 
In this blog post, we will explore foolproof ways to enhance the guest experience at your wedding. From the moment they receive your invitation to the final farewell at the night's end, every interaction and detail should be meticulously crafted to make your guests feel special, loved, and connected. 
So, let's delve into these invaluable strategies that will elevate your wedding from an ordinary affair to an extraordinary celebration.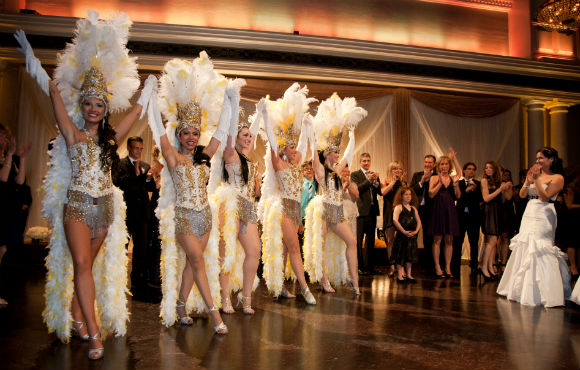 Immersive entertainment
When it comes to creating an unforgettable wedding experience for your wedding guests, entertainment plays a pivotal role in keeping them engaged throughout the celebration. 
Couples are going far beyond the traditional dance floors and predictable music playlists and instead seeking ways to incorporate immersive entertainment that leaves a lasting impression on every wedding guest in attendance.
Here are a few ways that you can wow your guests:
Live performances: From talented musicians and bands, to acrobats, dancers, and even aerialists, live acts can mesmerize your guests and raise the energy at your wedding. Consider incorporating unique and unexpected performances that align with your wedding theme or reflect your shared passions and interests.

Themed entertainment: Whether it's a Roaring Twenties speakeasy, a whimsical fairytale land, or a sci-fi extravaganza, a themed wedding can transport your guests to a different realm. Hire professional actors or performers to go with your theme, and even encourage your guests to dress up accordingly for a truly immersive experience.
Multimedia presentations: Utilize technology to create stunning multimedia presentations that tell your love story or showcase memorable moments from your relationship. Combine heartfelt speeches, videos, and carefully curated visuals to take your guests on an emotional journey.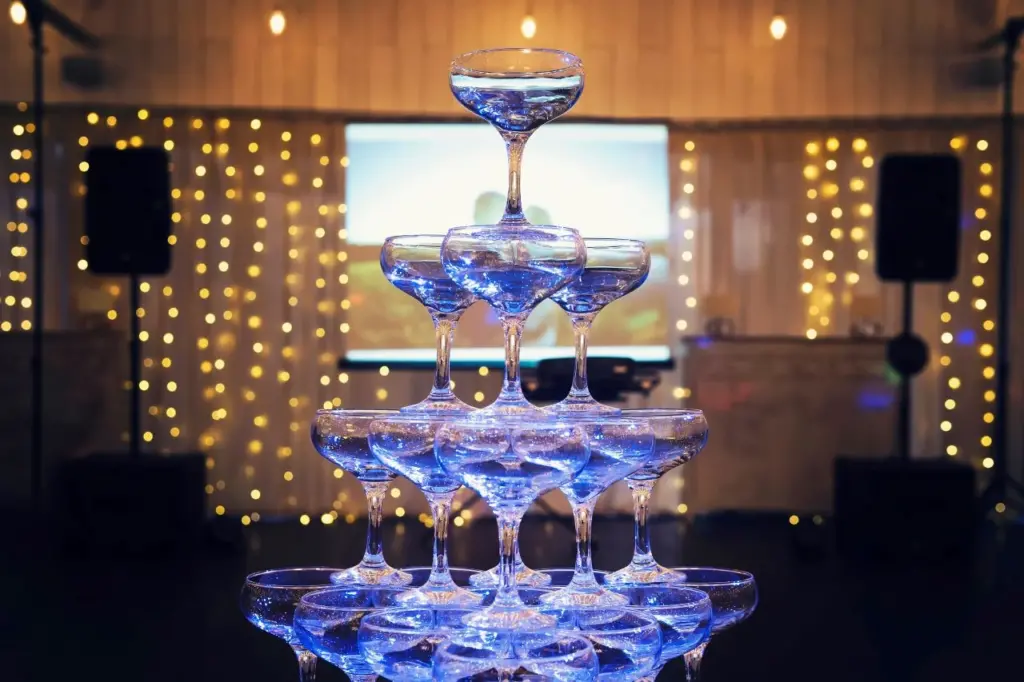 Create an inclusive space
All your wedding guests need to feel welcomed, no matter who they are. Inclusivity should be of the utmost importance, so you should accommodate all of your guests' needs. If someone has mobility issues, ensure that they are able to access all spaces and facilities at both the ceremony and reception. Or if a guest has strict dietary restrictions, work with your caterer to offer them alternative menu items.
Accommodate groups
If you're hosting your celebration in your home city, wedding guests can make transportation plans themselves. However, if you're hosting a wedding outside your city limits, friends and family may have a hard time finding their way. Consider pre-arranging transportation for your guests, like a shuttle bus or Uber vouchers, to eliminate any confusion and reduce their travel costs.
And if you're having a destination wedding, look into discounted group rates at one particular hotel or work with a travel agent to find group travel incentives.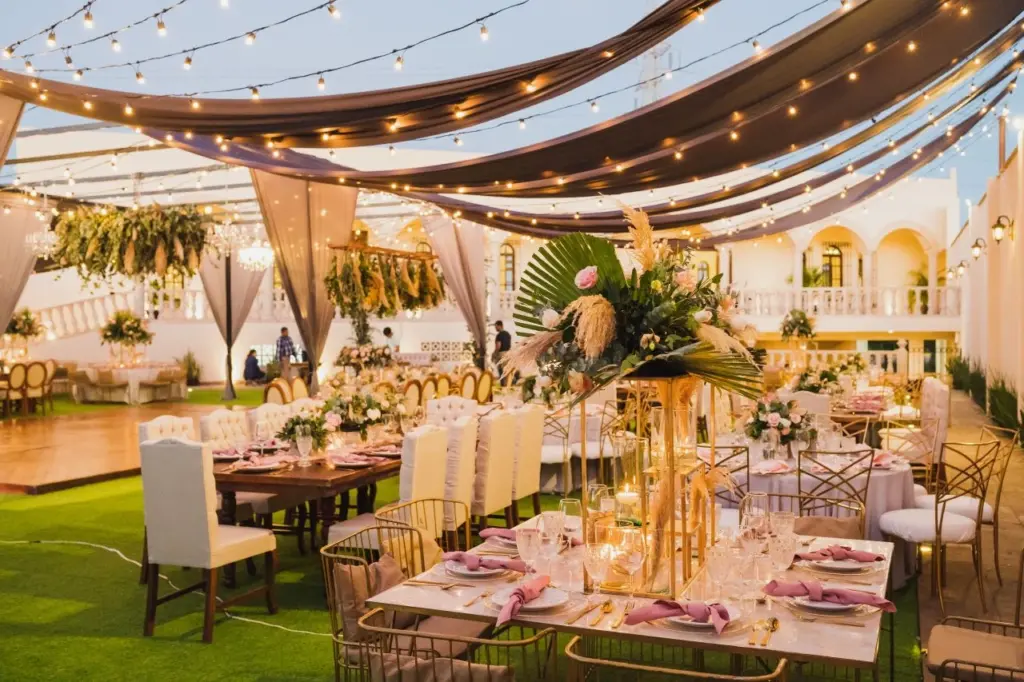 Proper seating arrangements
Guests at a wedding sure like to mingle, but usually they like to have a few familiar faces around them so they don't feel left out. When making your seating arrangements, place your guests appropriately. Separate them into categories – relatives, work friends, church members, and so on. This may get challenging in the long run but it must be addressed, as you don't want anyone feeling like they don't belong.
Plan for the temperature
If you're having an outdoor summer ceremony, your wedding guests could go from comfortable to sweltering very quickly. Going for the "it is what it is" mentality is out of the question – make sure to provide some fans or parasols so your guests can protect themselves from the sun. 
The same consideration applies to rain. Plan ahead for inclement weather by renting a tent and providing umbrellas for your outdoor ceremony. Or if you're having a winter wedding, place heat lamps and cozy blankets in baskets around the patio so that wedding guests stay warm and toasty while grabbing some fresh air. They will love the thoughtful gesture.