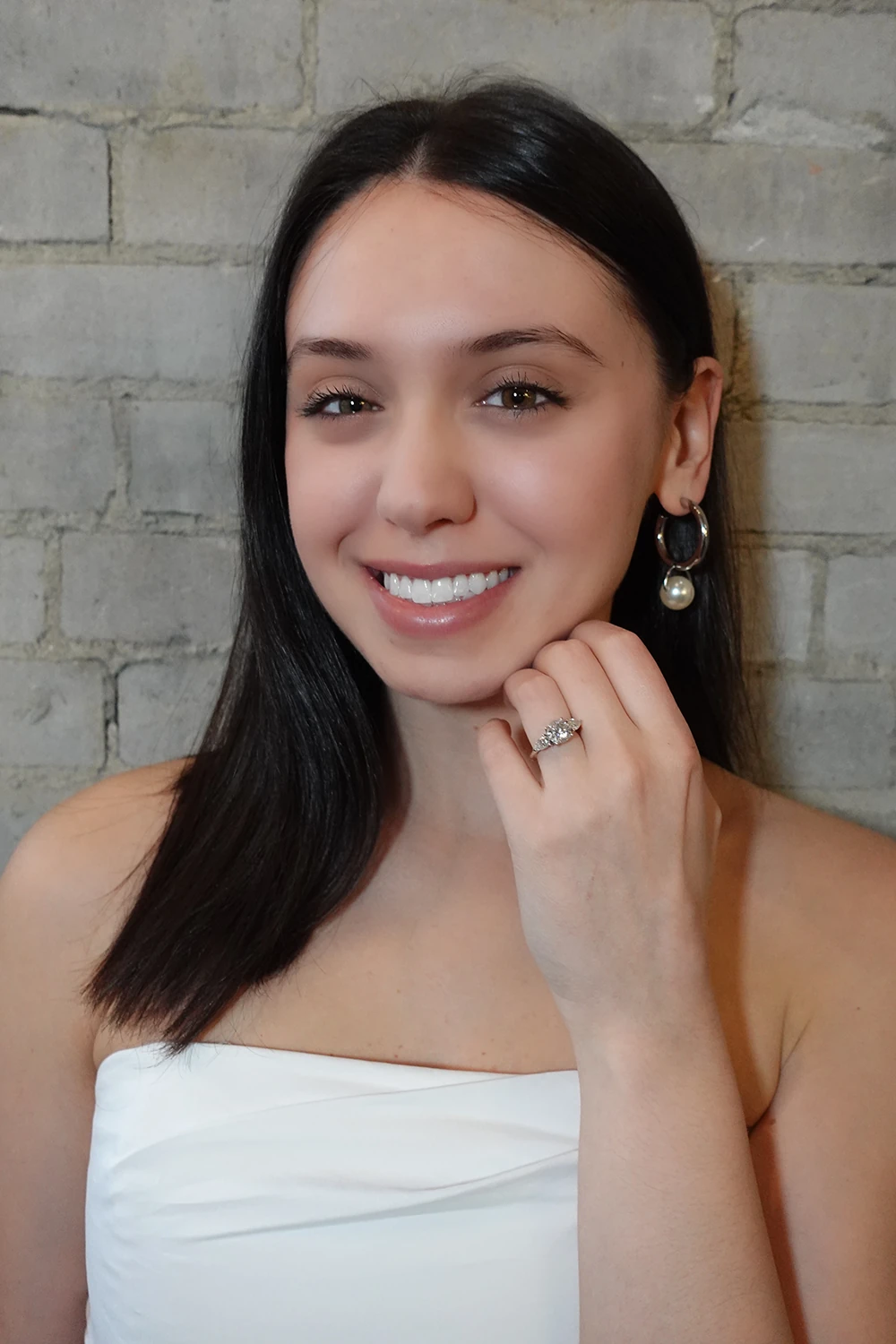 With our wedding set for August 2023, my fiancé and I are deep in the wedding planning throes. As two busy young professionals, we tried to get away with not hiring a wedding planner – but as the date started to grow nearer and our task list remained uncompleted, we needed professional intervention to make our wedding spectacular. Once we hired our wedding planner, the ball started to get moving for our planning process.
My advice to those planning is to start as early as possible. Here are some other tips I have been doing to keep me on track to help ease my stress:
Schedule bi-weekly check-in calls with my wedding planner
Block one hour dedicated "Pinterest inspiration time" on Sundays to help nail the aesthetic
Adding yoga to my routine to manage stress and keep me feeling great on the big day
Creating a to-do list of everything that needs to happen before the wedding – at the top of it is getting my smile ready.
As someone who works in the content creation space, one of the most important things for me (besides picking the perfect dress(es)) was having high-quality content that captured the special day. In light of all the pictures and videos captured that day – and all the smiling I am going to be doing – it has been easy to incorporate Crest 3DWhitestrips into my daily routine.
With so many things to do, the last thing I want to be worried about is my smile! I knew the best way to get my smile ready was to complete the Crest Tissue Test:
Step 1: When I compared the whiteness of my current smile to a clean white tissue, I noticed some improvement was possible before my big day.
Step 2: I used Crest 3D Professional Effects Whitestrips daily. With each treatment only taking 30 minutes, it was a simple item to check off my to-do list as I applied them while getting ready.
Step 3: After 20 days, I compared my whiter smile to a clean white paper tissue to track the difference and progress!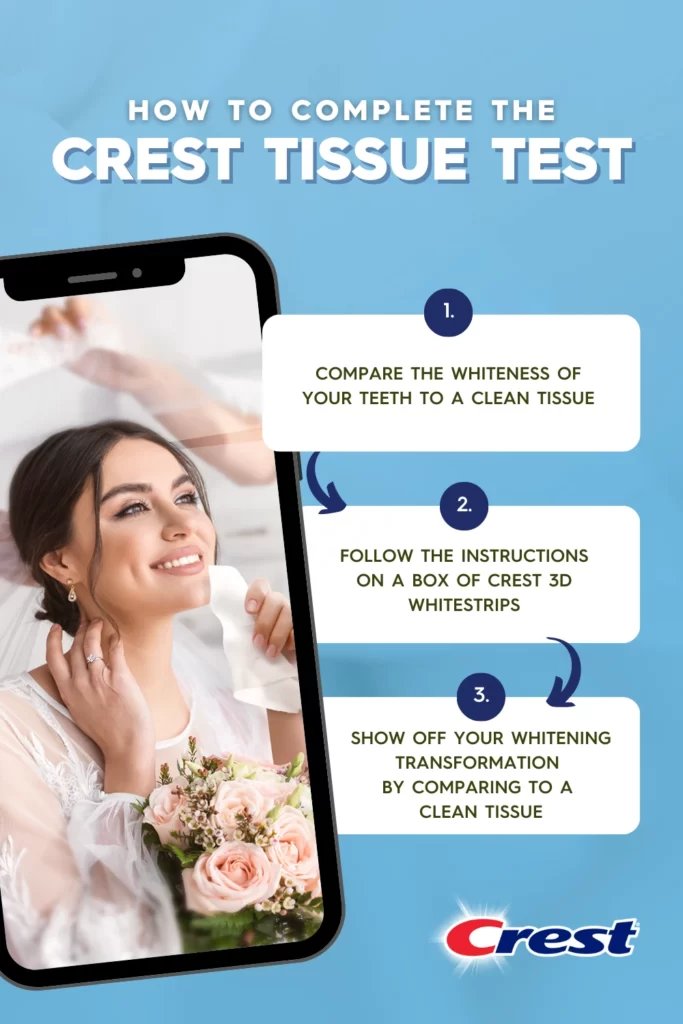 Since I started using Crest 3D Whitestrips regularly, numerous people have asked me how I get my teeth so bright. I love that my Crest 3D Professional Effects Whitestrips whiten like a $300 professional-level treatment in the comfort of my own home – without having to find time in my busy schedule to go to the dentist. It's been exciting to use the Crest Tissue Test to help me track the progression of my teeth getting brighter!
As August 2023 is fast approaching, I am SO excited for my wedding day. I cannot wait to marry the love of my life, surrounded by our friends and family. On my special day, my ear-to-ear smile will be all the brighter thanks to Crest 3DWhitestrips.
Be sure to enter the Crest Vow to Smile contest at crestvowtosmile.com, for a chance to win $10,000, which can help fund your dream wedding!*
*NO PURCHASE NECESSARY. Open only to legal residents of Canada who are 19 years of age or older at time of entry. Void outside Canada and where prohibited. The Crest 3D Whitestrips "The Crest Vow to Smile" Sweepstakes begins at 12:00 AM ET on 5/19/23 & ends at 11:59 PM ET on 6/19/23. One prize available to be won, consisting of a check for $10,000 CAD made out to the winner. Mathematical skill-testing question required. Odds of winning depend on total number of eligible entries received during the Contest Period. Visit www.Crestvowtosmile.com/rules for Official Rules, including entry details and restrictions.