Ah, weddings. The most classic celebration of love, where everything from the dress to the decor is chosen carefully to create a romantic atmosphere. And perhaps no wedding style says romance more than vintage.  
If you're planning a wedding and looking for vintage wedding decor inspiration, you've come to the right place. Vintage decor is all about incorporating elements from the past, bringing a touch of nostalgia and charm to your special day. Whether you're going for a rustic, bohemian, or elegant look, the options for vintage wedding decor are endless. So let's begin!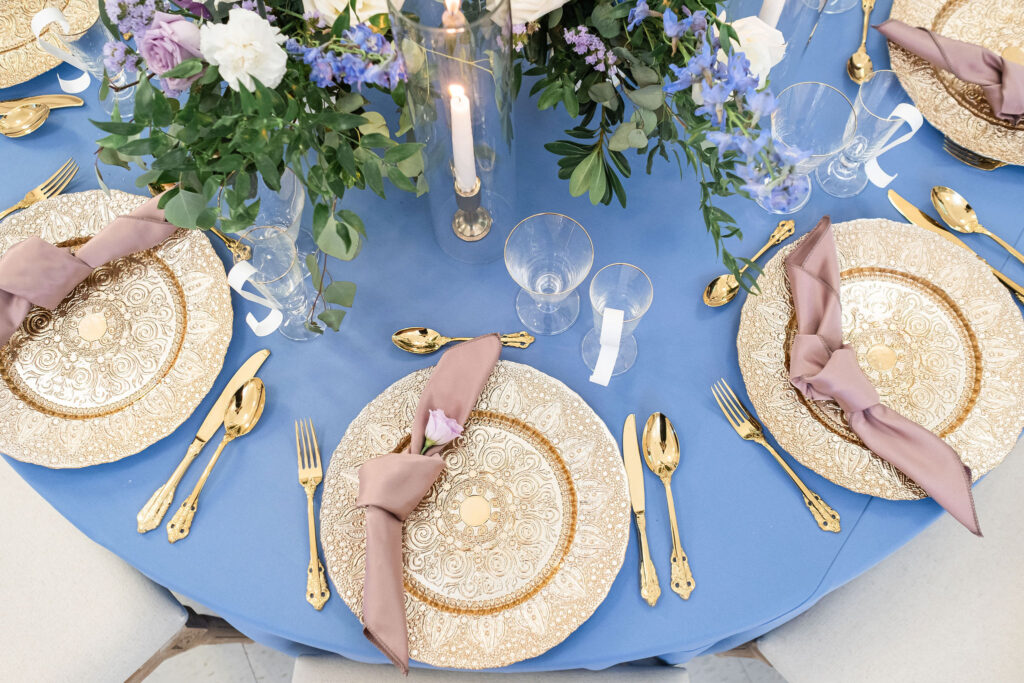 Choose a vintage wedding colour palette.
The first step in planning your vintage wedding is to choose a colour palette. A vintage wedding colour palette is pleasing to the eye and can evoke feelings of nostalgia and create a timeless atmosphere. Soft pastel colours like blush pink, ivory, pale blue and sage green can create a romantic and vintage ambiance. Consider using deep jewel tones like navy, burgundy, and emerald for a bolder look. 
Here are some beautiful colour combinations that will help create the ultimate vintage wedding decor: 
Sage green + bronze + taupe

Dusty rose + black + gold

Copper + black + forest green

Burgundy + blush + taupe

Navy blue + gold + slate blue

Dark teal + gold + taupe

Forest green + gold + grey
Add texture
Playing with texture is another beautiful element of vintage decor for weddings. Lace, burlap, and satin are popular fabrics for vintage weddings. These fabrics can be used in table runners, centrepieces, and even your wedding dress. Incorporating texture to your vintage wedding decor can create depth and visual interest, adding sophistication and elegance to your wedding.
Vintage wedding centrepieces
When it comes to centrepieces, vintage decor provides endless possibilities. Antique books, vintage vases, and candlesticks can add a touch of charm to your tablescape. Old-fashioned bottles and jars can be used as flower vases, while vintage suitcases and trunks can display guest cards and wedding favours.
When planning a vintage wedding, it's essential to consider the little details that can make a significant impact. For example, vintage tableware like antique silverware and china can add elegance to your dining experience. Vintage glassware like champagne flutes and wine glasses can add glamour to your wedding toast, while vintage-inspired cake toppers and dessert displays can add whimsy and charm to your wedding cake.
Vintage wedding stationery
Vintage-inspired wedding stationery, including invitations, programs, and signage, can also add old-world charm to your wedding. Consider incorporating vintage family photos to printable materials, complementing this look with heirloom items on tables and throughout your decor. These personal touches can make your wedding even more meaningful and memorable.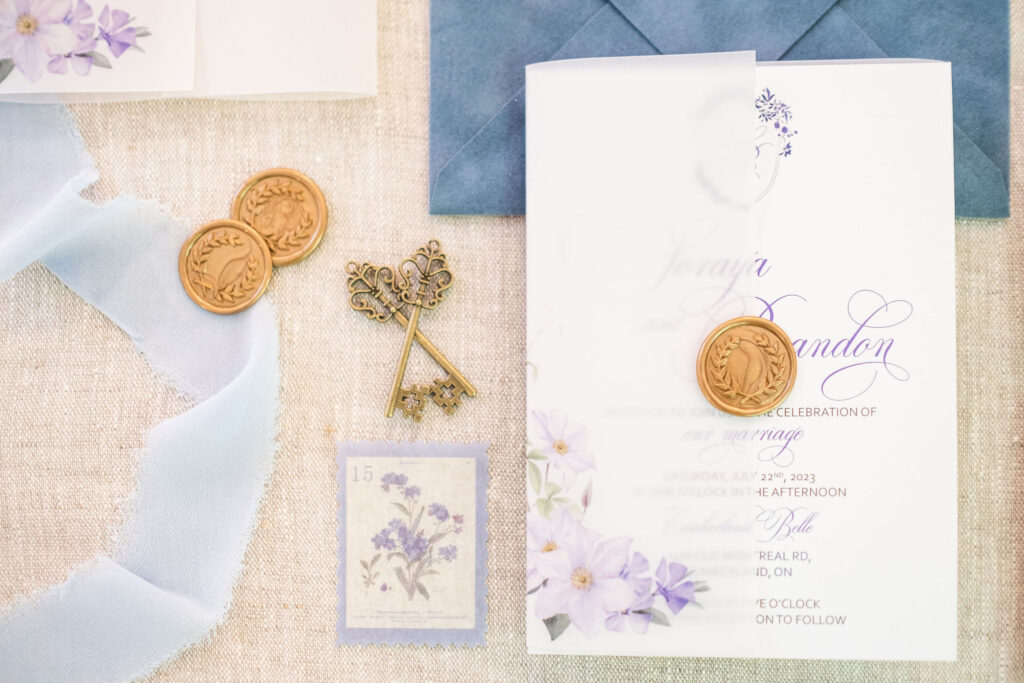 Wedding attire
Vintage-inspired wedding attire is the perfect complement to your vintage wedding decor. Whether you're the bride, groom, or bridal party member, there are plenty of ways to incorporate vintage elements into your wedding attire. 
A lace or tulle wedding dress with delicate beading or embroidery will create a timeless, romantic look for the bride. And a vintage veil, such as a lace mantilla, birdcage veil, or vintage headpieces, can perfectly complement your bridal look. 
The groom can opt for a classic three-piece suit in a neutral colour paired with a vintage-inspired tie or pocket square. 
And the bridesmaids can wear floral prints, toile bridesmaids gowns, or mismatched dresses in soft pastel hues with vintage-inspired accessories like pearl earrings or brooches. 
By incorporating vintage elements into your wedding attire, you'll create a cohesive look that perfectly complements your vintage wedding decor.
Vintage wedding entertainment ideas
Vintage wedding decor is not only about aesthetics but also about creating an experience for you and your guests. So, consider adding some old school touches to your wedding entertainment as well. 
For example, a photo booth, complete with vintage props like hats, gloves and glasses, can be a fun way to create lasting memories for you and your guests. A swing or jazz band or a DJ can also add to the ambiance, playing classic tunes that will transport you and your guests back in time. Or, for something truly fun and interactive, consider renting a jukebox to give your guests the chance to create the playlist. And to add a touch of whimsy and romance to your wedding photos, provide bubble favours and sparklers for your guests to enjoy outdoors.