There's one crucial element that sets the tone for your entire wedding- the colour scheme. Undoubtedly, the colours you chose can transform a venue into a breathtaking masterpiece and create an ambiance and memories that last a lifetime. So today, we're looking into some tried and true wedding colour schemes that stand the test of time and ignite romance. 
White is a classic colour and a staple for weddings in many cultures. White tends to signify purity, generosity, freshness, and clarity of mind. Use white for all your decor including your flower arrangements, linens, party favours and ceremony arches. 
Incorporating some greenery into this wedding colour scheme will achieve a modern and crisp look, regardless of whether your reception is being held indoors or outdoors.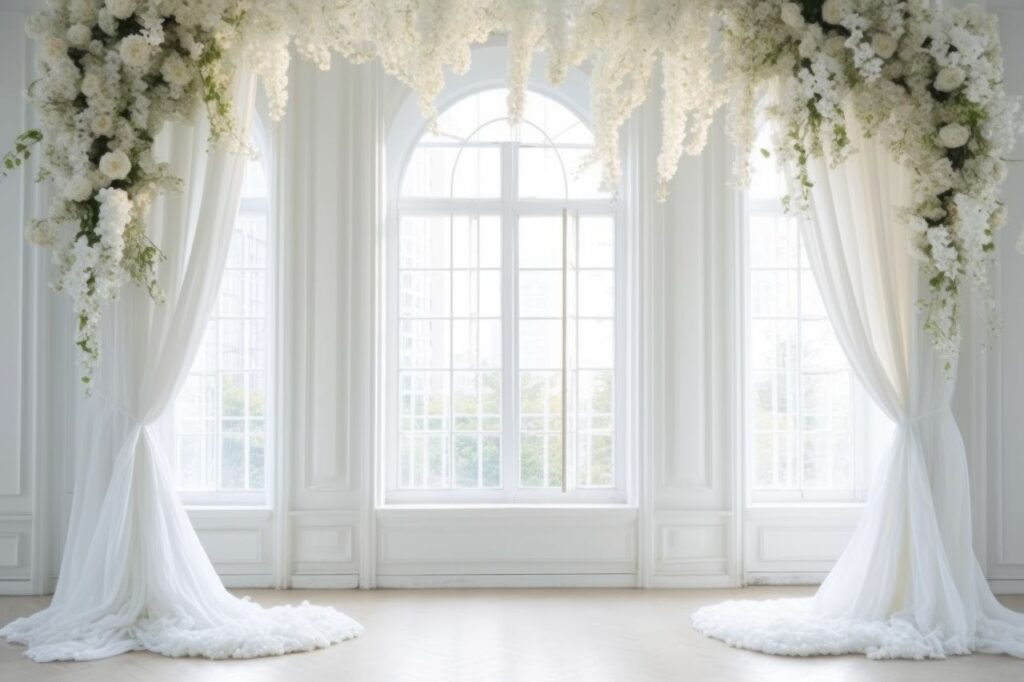 Romantic blush and rose blooms
A rosebud colour palette is feminine, traditional, and always alluring for a wedding reception. The rosy and warm hues complement both day and night events, and playing around with subtle shifting of tones can create an absolutely beautiful ambiance. If the bride chooses a romantic blush colour scheme for her makeup (as many do), it is an incredibly timeless look.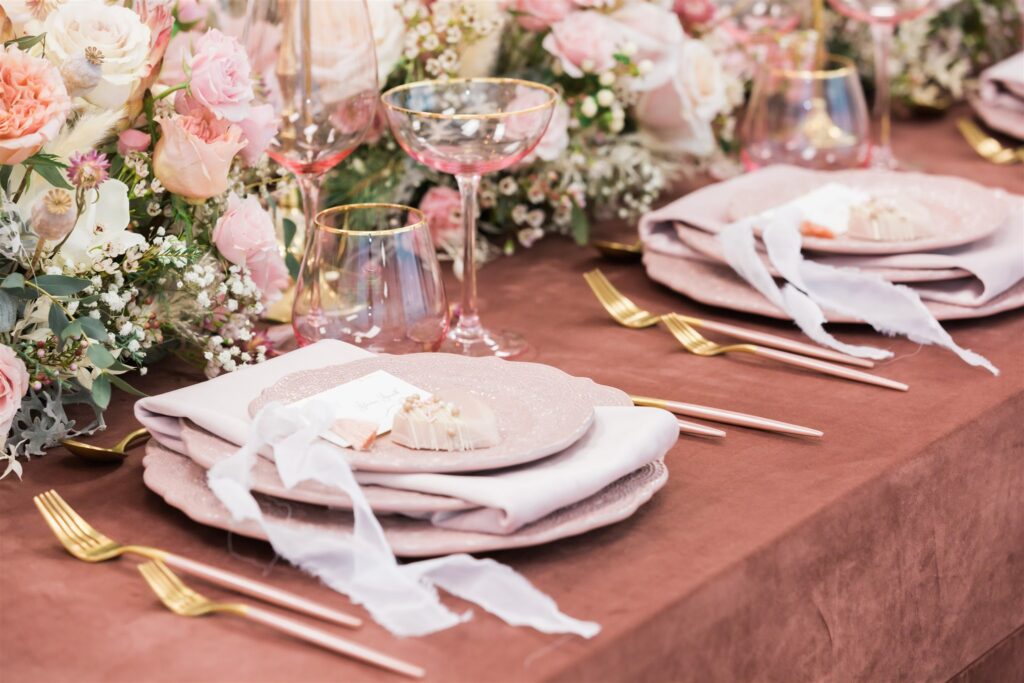 An earthy touch 
Embracing the natural beauty of the world around us, the earth tones colour palette is a timeless and sophisticated wedding choice. Picture warm and inviting shades of terracotta, sage green, rich browns, and muted oranges coming together in harmony. 
This palette mirrors the organic allure of the great outdoors and infuses an earthy elegance into every wedding detail. From bouquets adorned with autumnal blooms, to table settings dressed in wooden accents, the earth tones palette creates a sense of grounded serenity.
Make sure you incorporate fun plants like cacti, succulents, bunny tails, dried grass, and potpourri into your décor to simulate a closeness to nature using earthy colours and textures. Even wedding favours can be given to guests with dried foliage pressed into a notebook or flowers attached.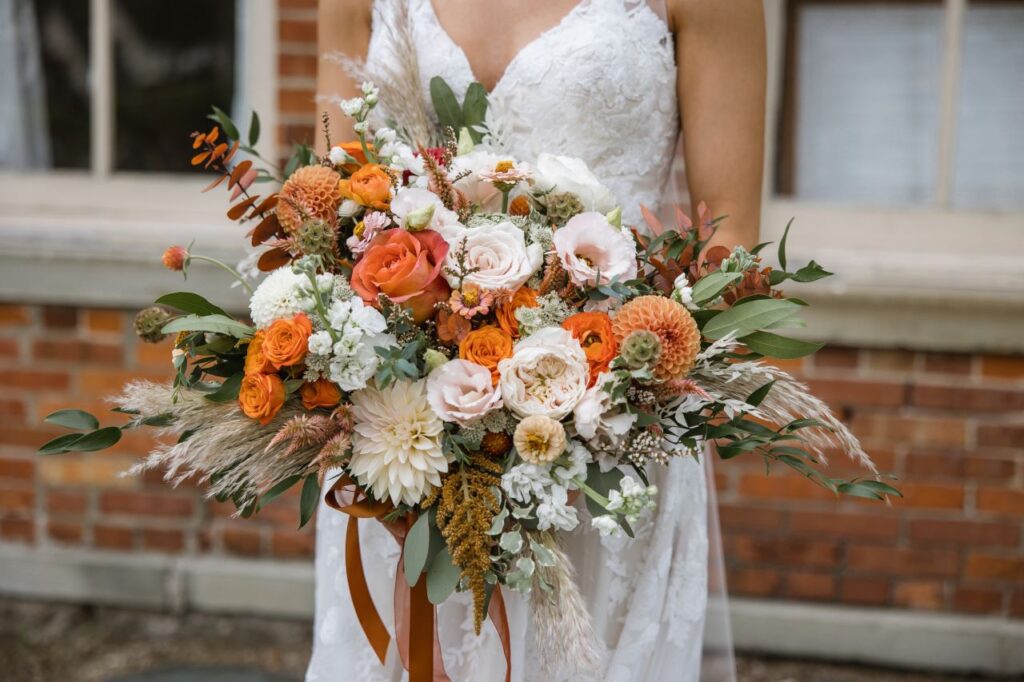 Neutral and monochrome
The neutral and monochromatic wedding colour scheme represents refined beauty. This look can easily be pulled off by using shades of ivory, champagne, soft greys, and muted blush. Neutral tones effortlessly create an atmosphere of timeless chic, allowing the couple's love story to take center stage. This palette is a masterclass in simplicity, where the absence of bold hues is more than compensated by the richness of texture and the interplay of light and shadow.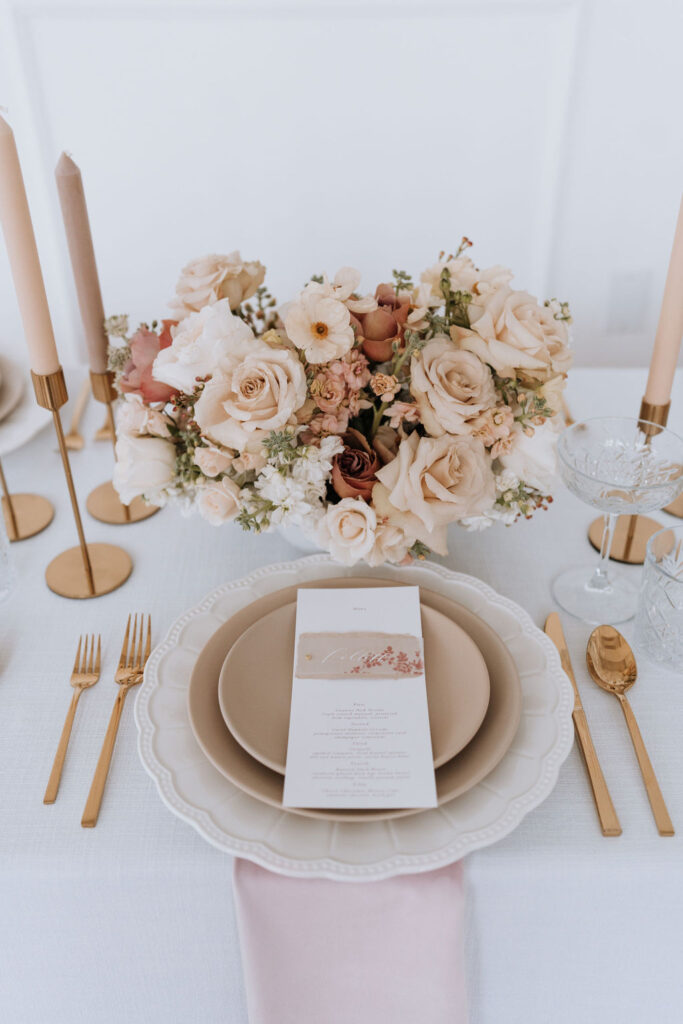 Burgundy and rust orange tones 
The colours of fall can inspire the most beautiful autumn weddings. Burgundy and maroon tones, coupled with rust orange and red, make for a warm and woodsy wedding look. With these bold, dark colours, small additions to the tablescape like napkins or candles will really stand out. Use jute table settings, pumpkins, and fall desserts to create an autumnal paradise at your wedding reception that will be remembered for a long time.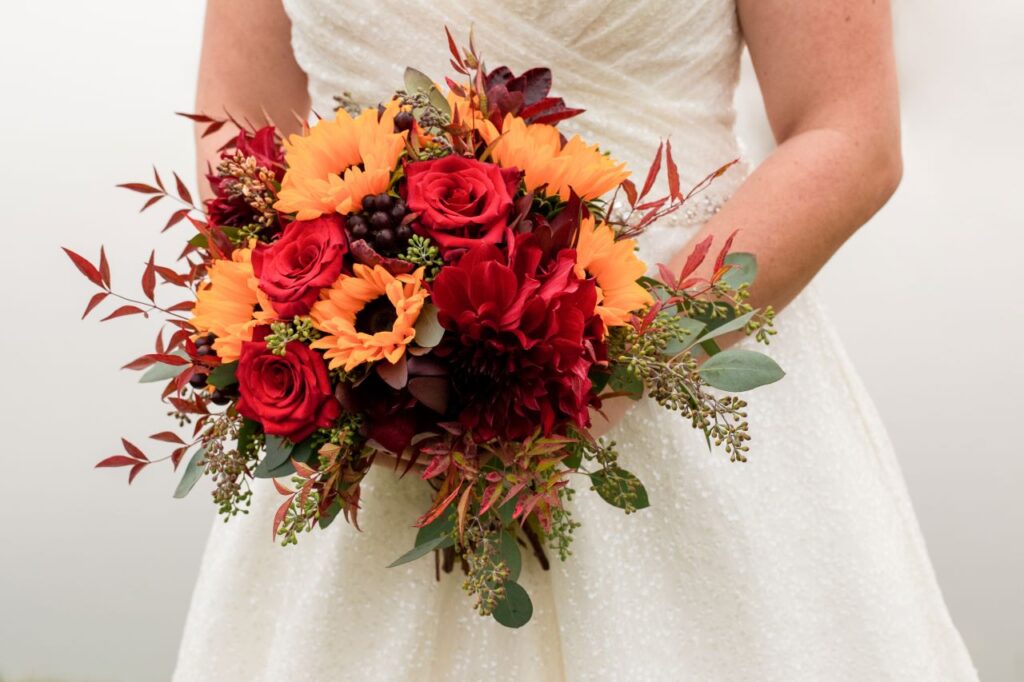 Black and white
For the epitome of sophistication and chic minimalism, few wedding colour schemes rival the timeless allure of a black-and-white wedding. Both contrasting and complementary, this classic pairing radiates a sense of glamour. Picture a bride adorned in a graceful, white gown, standing beside her dashing groom in a sharp black suit, framed by a monochromatic wonderland. Bring on the drama!
The stark elegance of this wedding colour scheme extends beyond attire, permeating every facet of the celebration. Tables adorned with black and white linens, minimalist floral arrangements, and the glint of silver, crystal or gold accents create a refined and bold ambiance.