Picture this: it's your wedding day, the sky is clear, and everything feels perfect. You're ready to walk down the aisle when you suddenly learn that the bouquets haven't arrived, the cake is stuck in traffic, and your aunt who lives in Italy missed her flight. Sounds like a nightmare, right? But don't worry, there's a magic wand that can prevent such disasters – it's called a well-planned wedding day timeline.
Creating a timeline for your wedding day is akin to creating a symphony. It's all about orchestration, harmony, and hitting the right note at the right time. 
To help ensure that your wedding day flows as smoothly as the waltz, we've rounded up a few wedding day timeline tips. Happy wedding planning!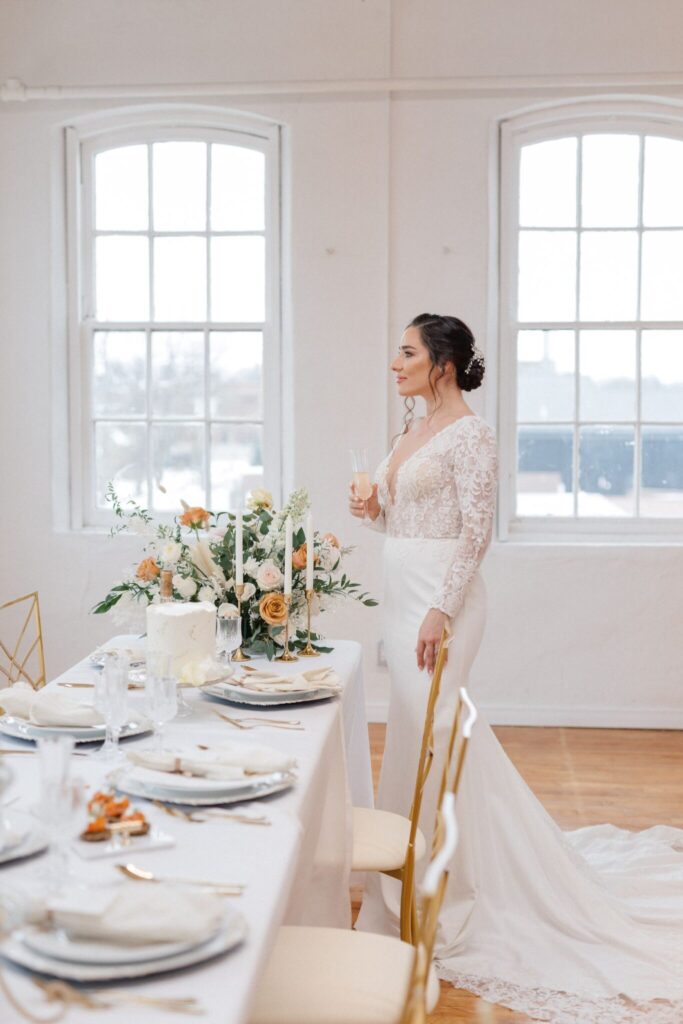 Create your wedding day timeline from scratch
Just as your love story is unique, so is your wedding day. While you may be tempted to download a ready-made wedding day timeline from the internet, it's best to create yours from scratch.
Use your ceremony time as a starting point for your timeline and work backwards and forwards from there. Make a list of all the activities that need to occur before and after the ceremony (breakfast, getting ready, portrait sessions, cocktail hour, first dance), and then estimate how long each will take. If you follow this formula, you'll have a clearer picture of how the day will unfold. 
The early bird catches the worm 
The early stages of your wedding day can be a whirlwind of hair styling, makeup, dressing, and a few mimosas to calm the nerves. As a rule of thumb, hair and makeup typically require at least 2-3 hours for the bride and her party. A buffer of about 30 minutes is also advisable for unexpected delays or last-minute touch-ups. This could mean a very early start to your day. But be sure to schedule in some time for a hearty breakfast to keep your energy levels up!
Capturing the moment: Photography
First-look photos or couple's portraits are usually scheduled before the ceremony. This can be a beautifully intimate moment for the couple and reduces the time needed for photos after the ceremony. Allocate at least 45 minutes for these shots; family and bridal party photos can follow after the ceremony.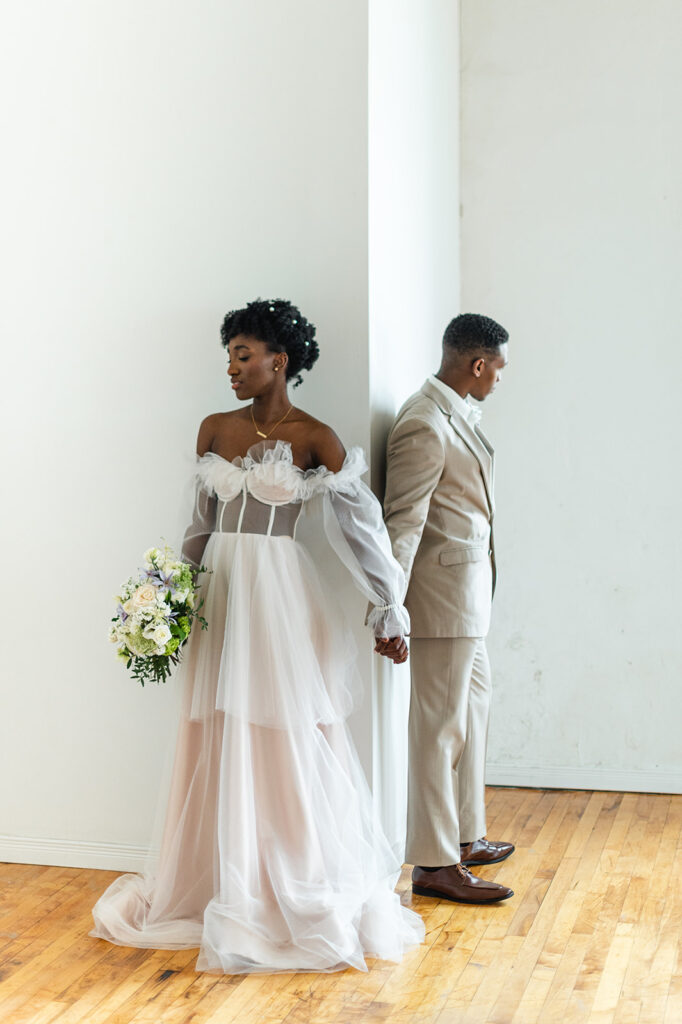 The main event: The ceremony
Remember to take into account travel time between where you're getting dressed and the ceremony venue. Be sure to arrive at the venue at least 15 minutes prior to the start time. Most traditional wedding ceremonies last between 30 minutes to an hour. Once the vows are said and the couple is married, it's common to have a receiving line or a grand exit.
If you choose to do a receiving line after the ceremony, allocate an extra 15-20 minutes to personally greet and thank your guests. 
Mix, mingle, and munch: The cocktail hour
Your guests will typically head to your reception venue for cocktail hour while you and your new spouse take newlywed photos. This is usually a 60-minute window for guests to mix, mingle, and enjoy tasty hors d'oeuvres. 
Remember, your guests' experience is equally important as yours. Ensure they're entertained and well fed while you're off capturing memories.
Let the feast begin: The reception
As you make your grand entrance at the reception as newlyweds, the party truly begins. Introductions, the first dance, and toasts can take up the first hour of the reception. But don't wait too long to feed your guests. Even though you'll likely have hors d'oeuvres at the cocktail reception, they'll be eager to eat dinner. So it's best to plan speeches in between courses to keep the wedding day timeline flowing.
The first course should be served within 30 minutes of the bridal party entrance. Work with your wedding planner and caterer to determine "how" to serve your meal (buffet or a la carte). Be sure to set a scheduled time for each course, toasts, speeches, and the start of dancing. 
And don't forget to factor in time for other traditional events such as parent dances, cake cutting, the bouquet and garter toss, and any additional experiences you want at your reception.
Exiting in style
Whether you're planning a grand send-off or a simple goodbye, the end of the evening needs to be planned too. If you intend to have a grand exit with all your guests present, consider doing a "faux exit," which typically takes place between 8-9pm. This sets the stage for beautiful send-off photos, with all your guests lined up along a walkway, often holding sparklers, as you make your grand exit. But unlike a real exit, a faux one is exactly that – faux, or fake. Afterward, the party proceeds as planned, with you and your guests dancing the night away.  
Whether you do a faux or real exit, inform your photographer of the time for either so that they're ready to capture the moment.
Avoid obstacles
Like any grand plan, wedding timelines also face potential obstacles. Common pitfalls include underestimating the time needed for hair and makeup, not accounting for travel time between locations, and failing to consider potential traffic or unexpected delays.
Being realistic with your timeline and adding buffers can save you from feeling rushed or stressed, which is the last thing you want on your wedding day.
The beauty of flexibility: It's your day!
While it's essential to have a schedule and plan ahead, remember that bumps in the road can happen. The wedding day timeline serves as a guide to help things run smoothly, but it isn't set in stone. Embrace the day and all of its surprises and hiccups, and just roll with it. After all, life's most special moments are often the ones that aren't planned.