Your wedding day will be one of the most important and memorable days of your life, which is why you'll want to look your very best. Everything from your bridal gown to your hair and makeup will make you look like a million bucks on your special day. But one element often gets overlooked: your wedding eyelashes. 
Long, voluminous lashes can transform your eyes, adding glamour to your overall appearance. If you're seeking tips for achieving stunning wedding-worthy eyelashes, look no further. 
Whether you want to enhance your natural lashes or go all out with eyelash extensions for your wedding, these tips will help you improve your lashes and achieve that picture-perfect flutter that will captivate everyone on your big day.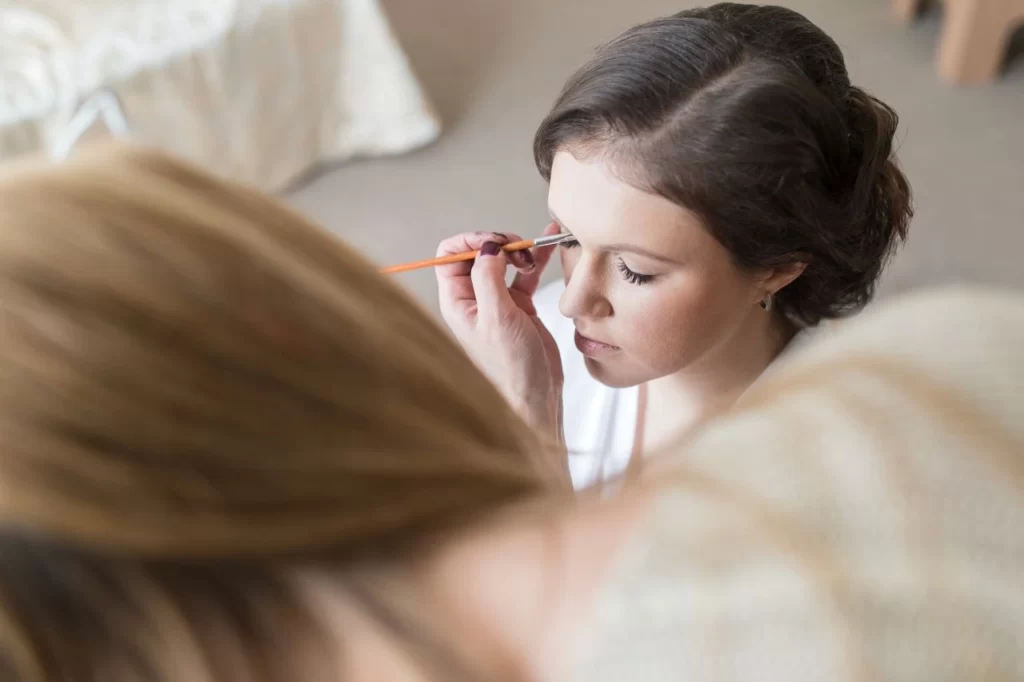 Pre-wedding preparation for natural eyelashes
Before your big day arrives, it's essential to give your eyelashes some pre-wedding TLC to ensure they're in their prime. Preparing your natural wedding lashes in advance will help you achieve the stunning, camera-ready look you've always dreamed of. 
Here are some key steps and treatments to incorporate into your pre-wedding lash care routine:
Start early. Begin your eyelash preparation well in advance to allow time for any necessary treatments or adjustments.

Research and consultation. Take the time to research reputable salons or lash technicians who specialize in wedding eyelashes. Schedule a consultation to discuss your desired look and get expert advice.
Lash-enhancing serum. Incorporate a lash serum into your beauty routine a few months before your wedding. These serums are enriched with vitamins and peptides that promote lash growth and strength, resulting in longer and healthier lashes.

Lash lift and tint. Consider a professional lash lift and tint treatment. A lash lift will give your wedding eyelashes a natural curl, opening up your eyes, while a tint will darken them, eliminating the need for mascara. This combination will create a dramatic and defined look throughout the day.

Opt for high-quality mascara. If you prefer using mascara, invest in a high-quality, waterproof formula that will stay put despite tears of joy. Look for a length, volume, and separation mascara to achieve that fluttery effect.
Remember, proper preparation is vital to achieving the perfect wedding eyelashes. By starting early, seeking expert guidance, and incorporating a few wedding beauty routines, you'll be well on your way to fluttering stunning lashes on your special day.
Choosing the right eyelash extensions for a wedding
You may want to invest in eyelash extensions if you have short eyelashes or just want extra oomph. But, when it comes to enhancing your bridal look, all eyelash extensions are not made equal, so choosing the right eyelash extensions for a wedding can make all the difference. 
With an array of options available, selecting extensions that complement your natural lashes and align with your desired wedding style is crucial. You don't want your wedding eyelashes to look like spider legs or come across as too fake. So take time to find ones that will fit your eyes, and don't be afraid to ask for advice. 
Here are some tips to help you make the best choice:
Natural vs. dramatic: Decide whether you want a natural or dramatic look for your wedding. Natural lashes enhance your eyes without overpowering your overall appearance, while dramatic wedding eyelashes make a bold statement.

Length and curl: Consider the length and curl of the eyelash extension for weddings. Longer lashes can create a more glamorous effect, while a curl can lift and open your eyes.

Materials: Eyelash extensions come in different materials, including synthetic, silk and mink. Synthetic lashes are durable and budget-friendly, while silk lashes offer a softer and more natural feel. And mink lashes provide a luxurious and lightweight option.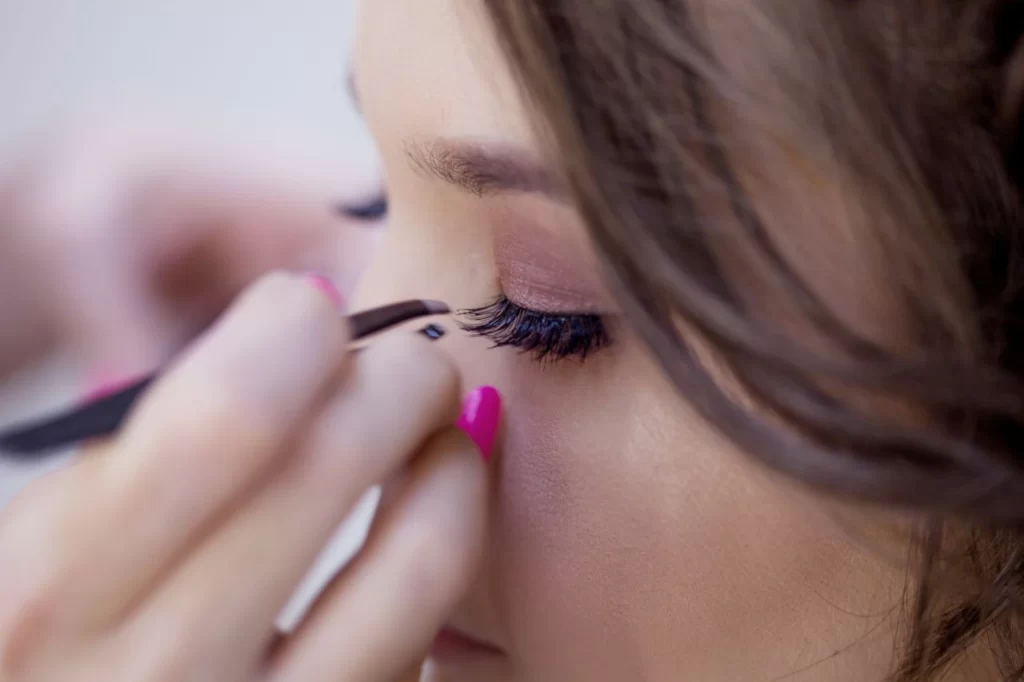 Pre-wedding care for wedding eyelash extensions
When getting wedding eyelash extensions, don't wait until the last minute. You must get your extensions early enough to get used to them and ensure you have the right ones. There are many lengths and curl levels; not all will look good on everyone. So, doing a little trial and error ahead of time is essential. 
And once you've found the best wedding eyelash extensions, taking proper care of them before your wedding is essential to ensure they stay beautiful and intact throughout your special day. 
Here are some pre-wedding care tips for your eyelash extensions:

Gentle cleansing: Cleanse your face and eyelids with oil-free cleansers to avoid damaging the lash adhesive. Use a soft cloth or gentle brush to cleanse the lashes.

Brushing and maintenance: Regularly brush your wedding lashes with a clean spoolie brush to keep them tangle-free and in the desired shape. Avoid excessive moisture on the lashes, such as steam or water exposure.

Sleeping positions: Sleep on your back or use a silk pillowcase to prevent friction between your lashes and the pillow. This helps to maintain the lash extensions' longevity.
Wedding day tips for eyelashes
So the big day is finally here and you want to make sure your flawless eyelashes stay that way. Here are some wedding day tips to ensure your lashes hold up from morning to night:
Professional application: Get your wedding eyelash extensions applied a few days before the wedding by a skilled technician. This will give you a fresh and natural look for your big day.

Use waterproof mascara alternatives: Rather than using waterproof mascara, which can be harsh and challenging to remove, opt for smudge-proof and water-resistant mascara. It will withstand tears of joy without compromising your eyelash extensions.

Avoid clumping: Use a clean, disposable mascara wand to gently comb through your lashes to achieve a natural and separated look. This will prevent any clumps and keep your eyelashes looking beautiful.