There are many remarkable honeymoon destinations in the world you can talk about at a party and get a reaction of wistfulness or jealousy. But there's probably no six-letter word that causes people to go weak in the knees quite so quickly as the word "Tahiti." These South Pacific islands are perhaps the most beautiful in the world. They also have a reputation of being too expensive for the average traveller. You can go the luxury route, but there are a wide array of affordable options.
Budget to Moderate
HOTELS AND MEALS: On the southern section of the island of Tahiti proper, a 90-minute drive from the airport, Vanira Lodge features private buildings scattered on a grassy hill high above the ocean. Our unit, called Fare Iti, had a nice bedroom and a lovely patio with a hot tub and outdoor shower. The lodge has two small swimming pools and a yoga pavilion. Full breakfast about $25 CAD. They also serve lunch and dinner, with entrees from about $20 to $40. Rooms in April listed from around $250 CAD.
A few minutes south (it's beyond the end of the road so they'll have to pick you up in a boat) is Bonjour Teahupoo Lodge Paradise You'll find a lovely lagoon in front, a garden filled with riotous tropical flowers, and beautiful mountains in the near distance. Rooms are modest but nice, and several are listed at less than $200 CAD a night. Half board (breakfast and dinner) is about $65 per person.
On the low-key island of Raiatea, Fare Vai Nui features five beautiful bungalows a few steps from the ocean. There's plenty of privacy, and the units are lovely. One of the chefs trained in Paris, so you can expect very good food. Rooms run from around $275. Dinner entrees around $25 to $35. They can set up a local woman to give you a wonderful massage that's just $75 for 50 minutes.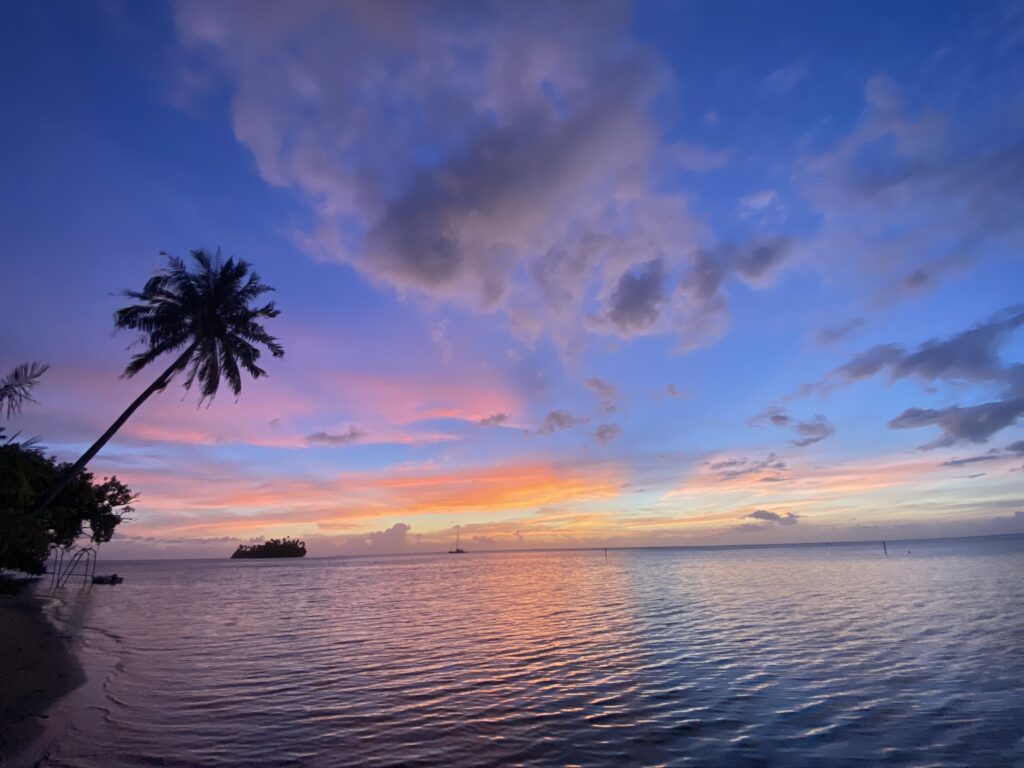 Also on Raiatea, Villa Ixora has hotel rooms and an excellent restaurant. Rooms from around $180. Dinner entrees from about $29 CAD.
ACTIVITIES AND TOURS: On the main island of Tahiti, Tahiti Iti Tour and Surf can take you on half-day water tours out of the village of Vaira'o for about $85 per person (minimum four people). You'll see stunning lagoons with clear, icy-blue water and magical, green mountains, and they'll take you to a remarkable surfing spot.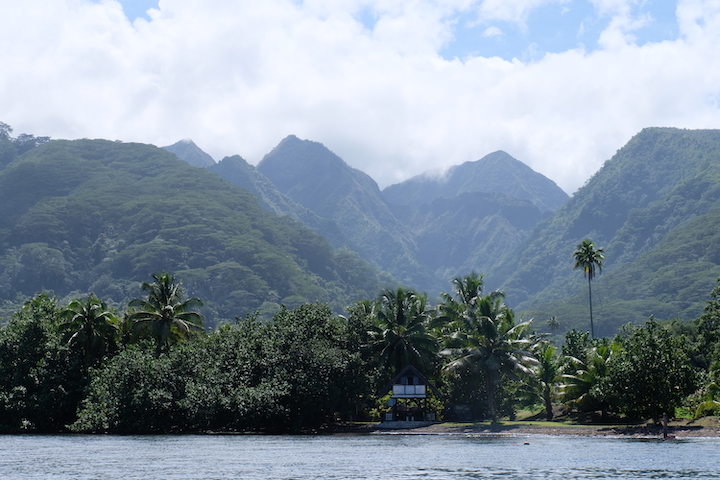 They also do full-day tours. Iaorana tours does amazing cultural tours, led by an enthusiastic guide who's prone to throw his jeep into park and dash over to grab a local plant so he can explain its uses to native people. You'll get a great tour of the lush, rugged Papenoo Valley, which is filled with dozens of sparkling waterfalls. You can do four-hour tours for about $65 and a full-day tour for about $92, which usually includes a drive over a steep, winding road to the other side of the island. They presented my wife and I with flower leis to wear, and she also got a flower wreath for her hair. Read more!
Moderate to luxury
On Tahiti Island proper, just a few minutes from the airport in Papeete, the Manava Suite Resort attracts both families and young people. There's a swim-up bar and a large pool overlooking the lagoon. Rooms in April from around $325. At dinner, try local fish or the pasta Bolognese at their Vaitohi restaurant.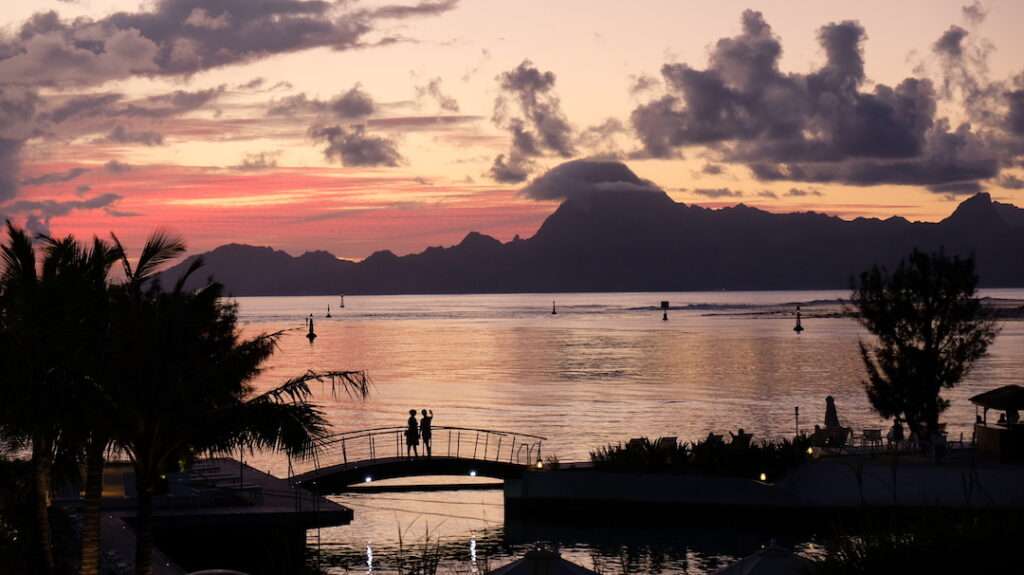 The Four Seasons Bora Bora might be the most sensuous resort you'll ever see. They have a series of thatched-roof bungalows perched over what might be the world's most photographed lagoon. There's also a stunning swimming pool and a private island in the lagoon for intimate weddings. The couples Polynesian massage is a wonderful treatment that's followed by a soak in a private tub overlooking a quiet lagoon ($785). There's a lovely breakfast spot and an outdoor lunch place called Fare Hoa Beach Bar, where the Buddha Bowl with grilled red tuna goes for $70. At dinner, try the spiny lobster and champagne risotto ($102). Rooms from around $2,200 a night. They sometimes have a fourth night free if you book three nights.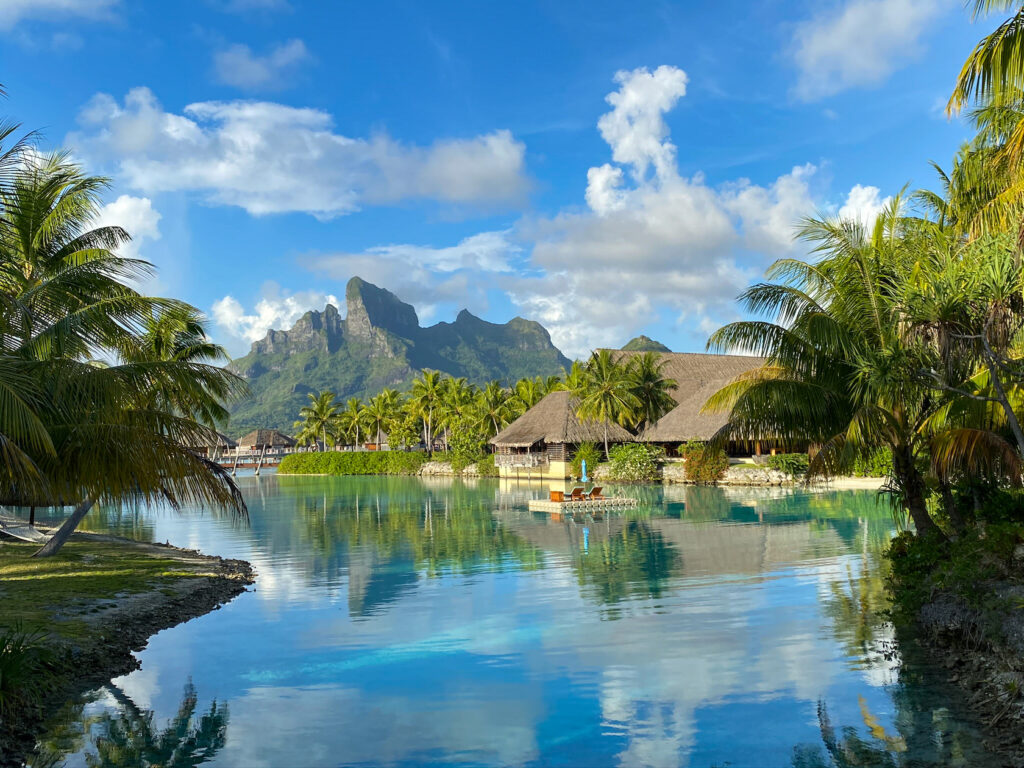 ACTIVITIES: Dressed in a traditional pareo (a traditional Polynesian skirt for men), with a bare chest and a hat of woven green leaves, the wonderful Nariihau Taruoura at Bora Bora Cultural Lagoon Tours can take you and your honey on a six-hour tour of the lagoon, where you'll swim in warm, beautiful water with both sting rays and harmless black-tip sharks, make bracelets, help pilot a Tahitian canoe and enjoy a fine outdoor lunch prepared by his wife, Teura Guillotin. It's about $2,200 for a full-day tour but that can be split by six people. Their half-day lagoon trips are only about $155 per person. A truly spectacular experience.
FOOD AND DRINK: On Bora Bora, Bloody Mary's is a great seafood and steak spot that has been attracting celebrities for years; everyone from Jimmy Buffett (naturally) to Jared Leto. Prices vary by day, depending on the catch.
Fish and Blue on Raiatea has excellent seafood, and the decor is like a dreamy, upscale beach house, with plenty of soft blues and whites and even a table nestled under a palm tree on the edge of the lagoon, so you can dip your toes in the water while you eat. I had a wonderful tuna sashimi (about $32). Steaks up to $60. Tropical drinks around $16.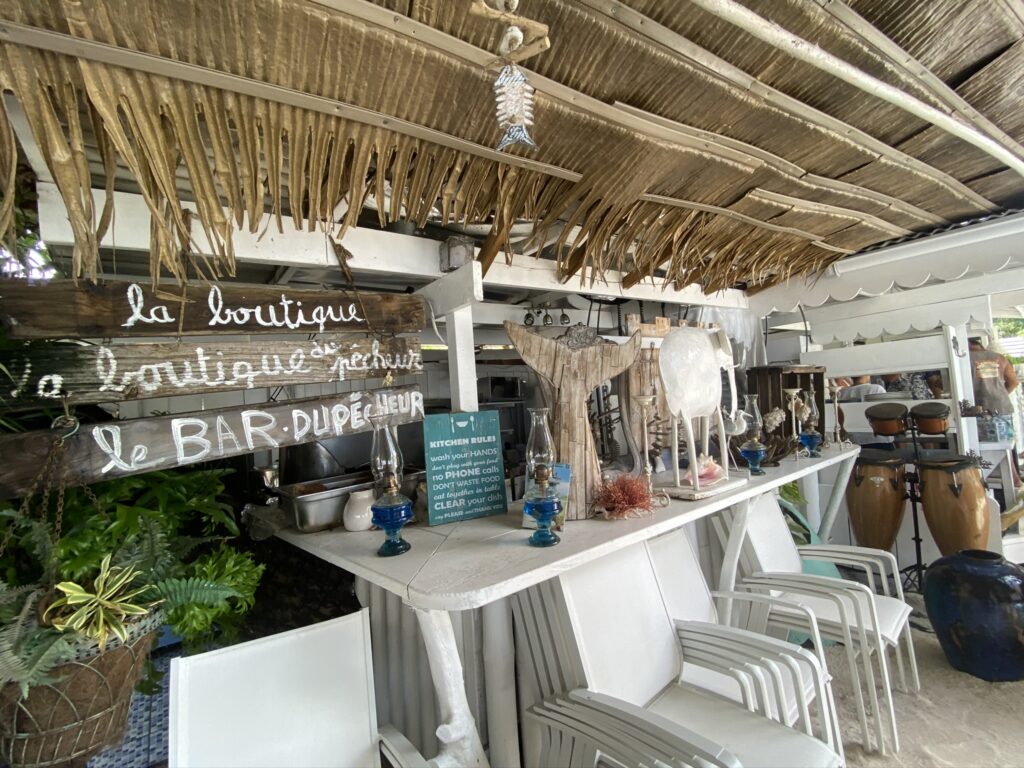 Getting there: Air Tahiti Nui offers flights from Los Angeles and San Francisco. Their Boeing Dreamliner is a great plane, with extra humidity to keep you from drying out and special lighting that helps you sleep. You also can fly from California on United, Air France or French Bee, a discount French airline.
–Written by Jim Byers