When it comes to weddings, sticking to age-old traditions can be both incredibly romantic and symbolic. But more and more couples are choosing to break from wedding norms and infuse a bit of their personality in various wedding details, including the wedding cake.
If you're looking to add a touch of flair to your celebration, choosing a wedding cake that's both non-conventional and delicious is a good place to start. We've curated a list of out-of-this-world wedding cake alternatives, from donut towers to croquembouche, that will tantalize taste buds and pique the imagination.
Croquembouche
A traditional French dessert, the croquembouche is a tower of cream-filled profiteroles held together with caramel. It makes for an impressive and delicious alternative to a wedding cake. 
The delicate profiteroles, crafted from choux pastry, boast a crisp exterior that gives way to a cloud-like cream interior. Plus, having a gorgeous tower of delectable treats will serve as a stunning centrepiece and add a dramatic touch to your reception.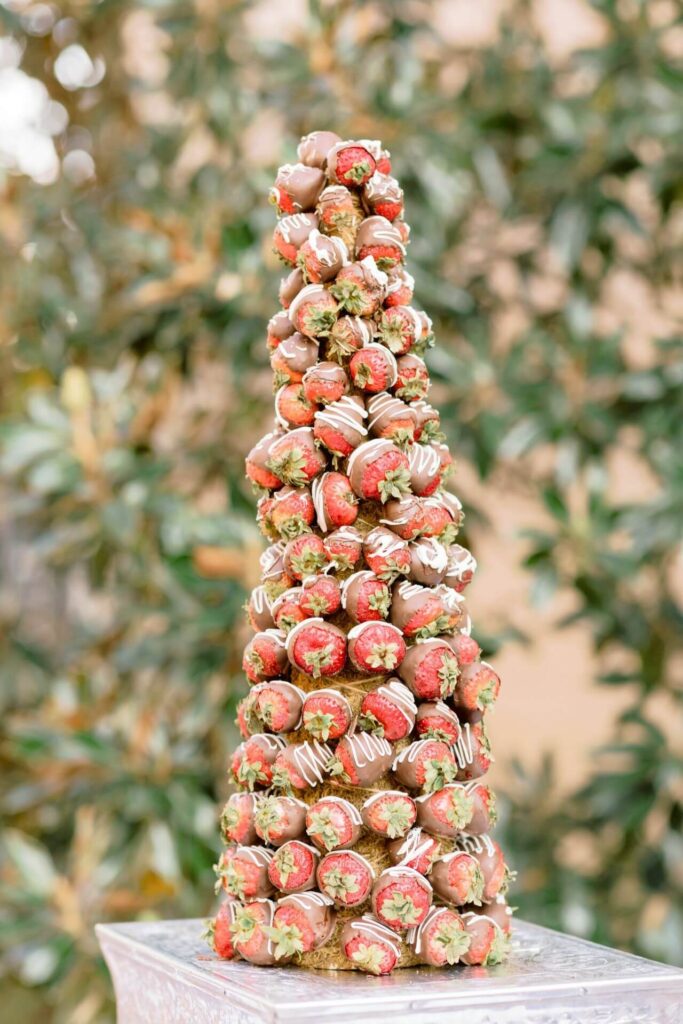 Say cheese
For something truly out-of-the-box, consider a cheese tower wedding cake, a unique and savoury twist on the traditional wedding cake concept. Instead of layers of cake, a cheese tower features wheels of artisanal cheeses artfully stacked to create an impressive and mouthwatering centrepiece. Your favourite cheeses can be featured, with the larger wheels forming the base, ranging from creamy Brie and tangy cheddar to robust Gouda and fragrant blue cheese, just to name a few. You can decorate the table with a charcuterie board filled with jams, chutneys, crackers and nuts, and adorn your tower with fresh fruits, nuts, and edible flowers for pops of colour. 
Guests can indulge in this delectable tower by cutting wedges of their favourite cheeses, savouring the delicious combinations and enjoying a sophisticated and cheese-loving twist to the wedding celebration.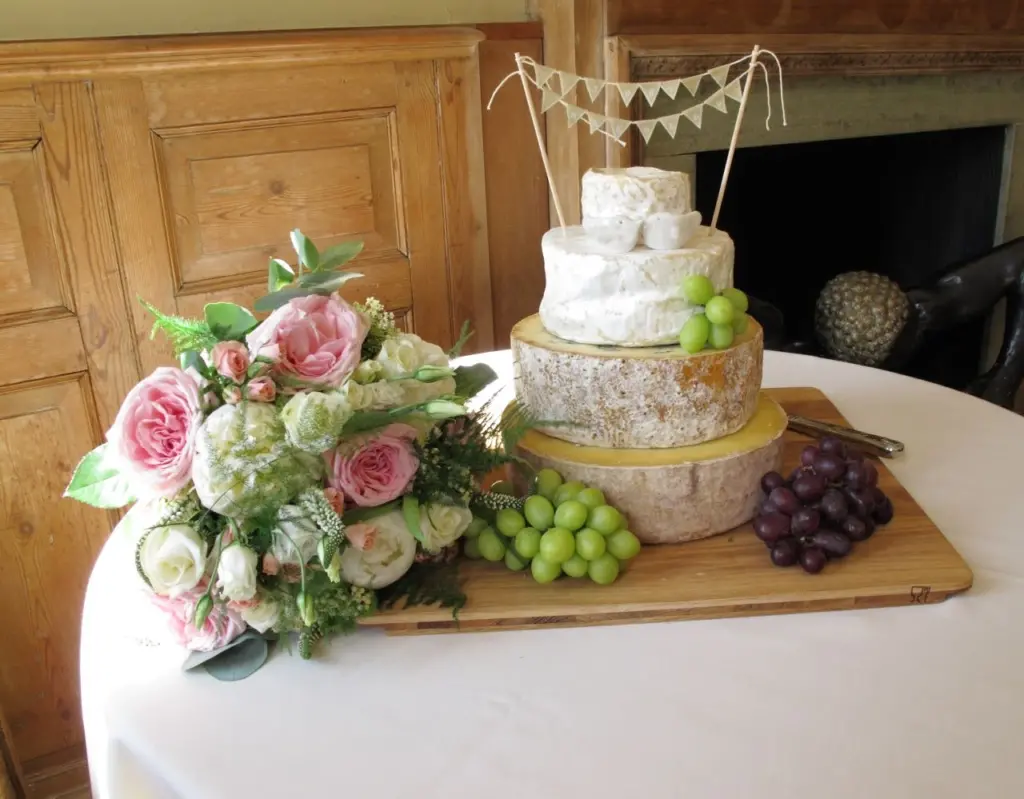 Pie buffet 
A pie buffet offers a charmingly rustic and homey alternative to a traditional wedding cake. Entice your guests with an array of delectable pies, from tangy lemon meringue to rich chocolate silk and fruity mixed berry, each nestled in a buttery and flaky crust. 
You can create a buffet of freshly baked pies in different flavours, such as apple, cherry, pecan, lemon, chocolate, key lime, pumpkin and others. Arrange them beautifully on a dessert table and let your guests pick and choose their favourite slice of pie.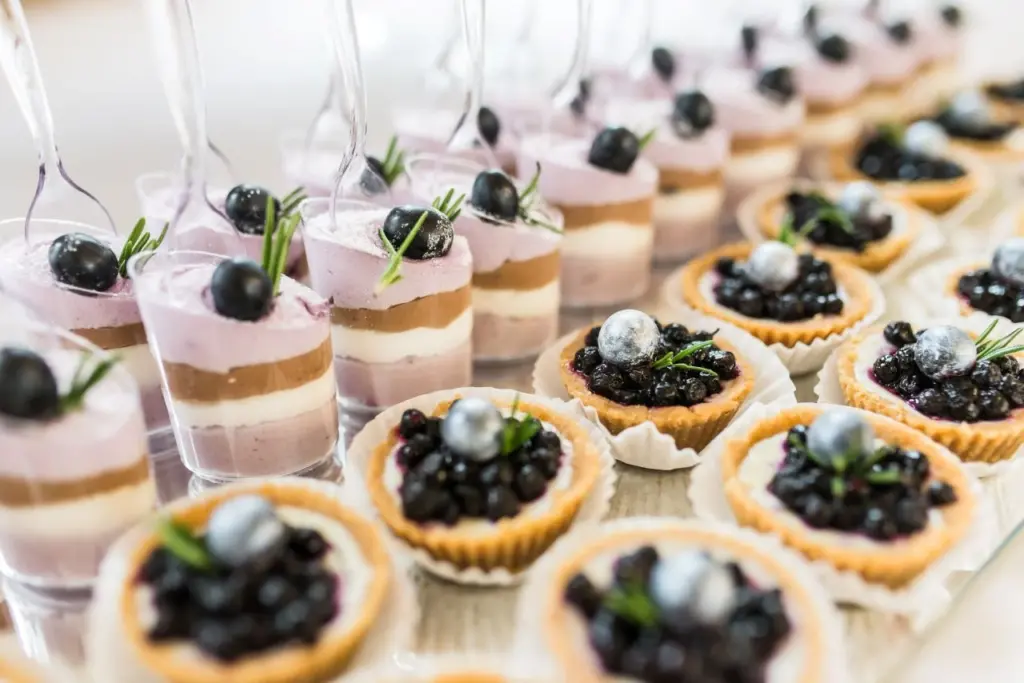 Brownies galore
Wedding cakes, especially custom-made-to-order ones, can get expensive. If you would rather allocate your wedding cake budget to other elements of the wedding, then why not save a few bucks and opt for an affordable brownie stack or table of arranged treats featuring brownies? Who doesn't love brownies? 
Brownies can be made in considerable numbers at minimal cost without sacrificing aesthetics. A tower of scrumptious brownies dripping in chocolate syrup or melted caramel and topped with cherries, raspberries and blueberries will stop everyone in their tracks. And when garnished with fresh or artificial flowers at the very top, this brownie stack will end up being the wedding cake of everyone's dreams.
Cotton Candy Cloud
Opting for a cotton candy cloud bar instead of a traditional wedding cake will infuse your special day with whimsy and nostalgia. You can rent a cotton candy machine from a party rental company and have someone spin an array of sweet concoctions on the spot for an interactive experience. Then set up a buffet table filled with whimsical toppings like edible glitter and sprinkles, accompanied by a rainbow of candies and sweet treats, all labelled to perfection. Your guests will have a blast creating their own takeaway clouds.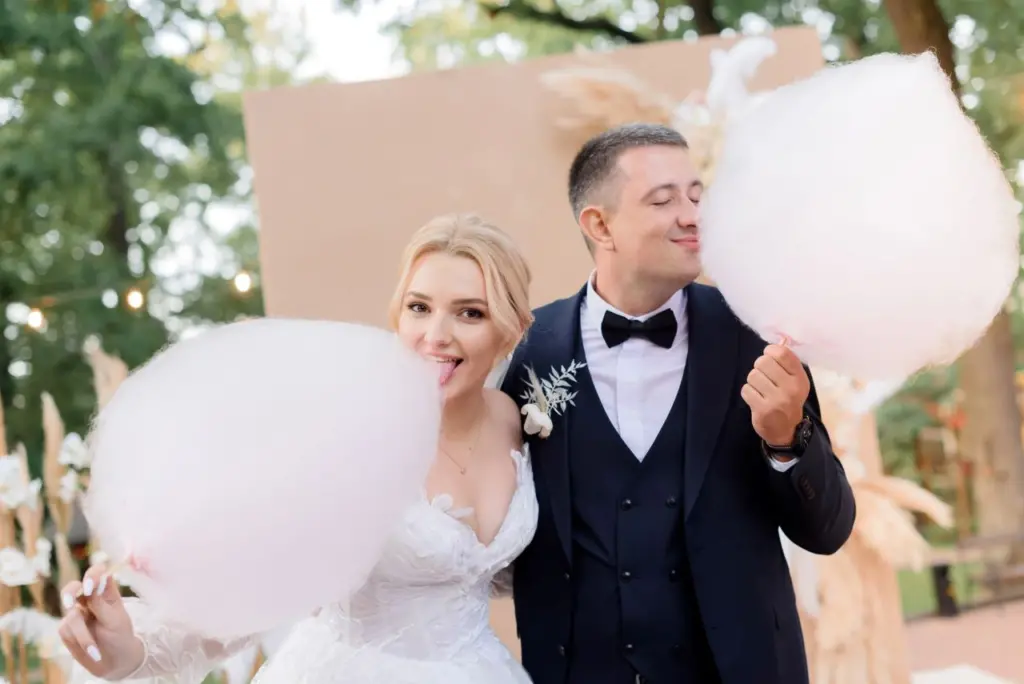 A donut display
As far as cake alternatives for weddings go, a donut tower or a donut wall with many different flavours and fillings will be much loved by guests of all ages. These deep-fried, pillowy desserts are not only delicious but also fun and nostalgic, making for the ultimate showstopper at your reception. 
Try to offer several flavours and different toppings to offer your guests plenty of variety, or if you're incorporating a themed colour for your wedding, serve donuts in varying shades of your preferred colours.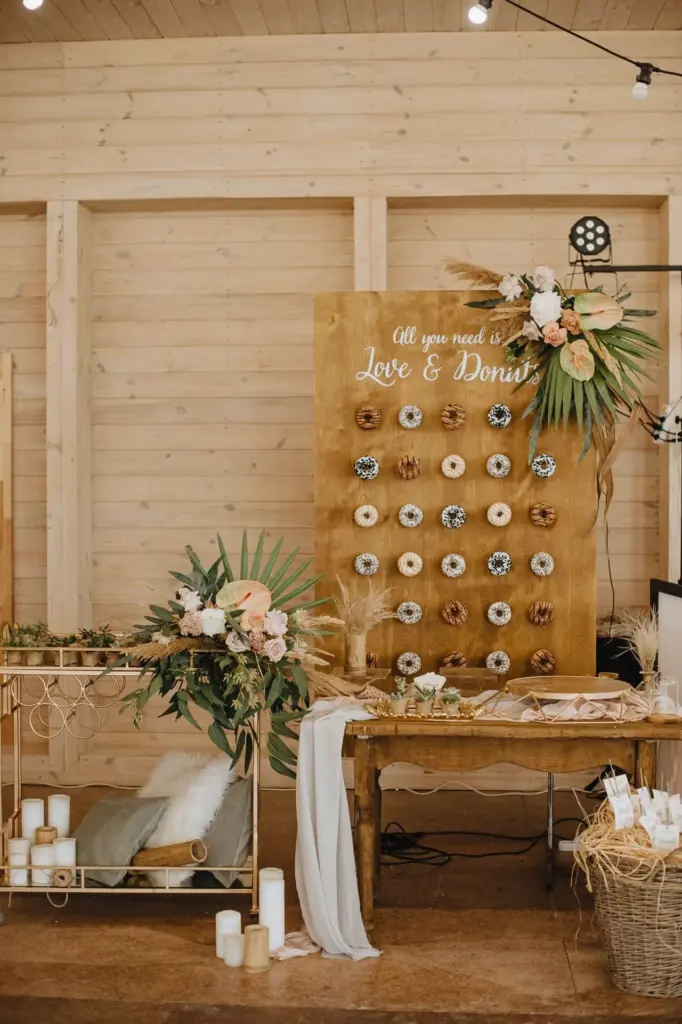 Wedding cupcakes 
Cupcakes are a flavourful delight that no one can refuse. Indulge in dozens of cupcakes in different flavours and set them on cake stands, or make a multi-layered tower for dramatic effect. If there are any leftover cupcakes,  they can easily be given to guests as wedding favours.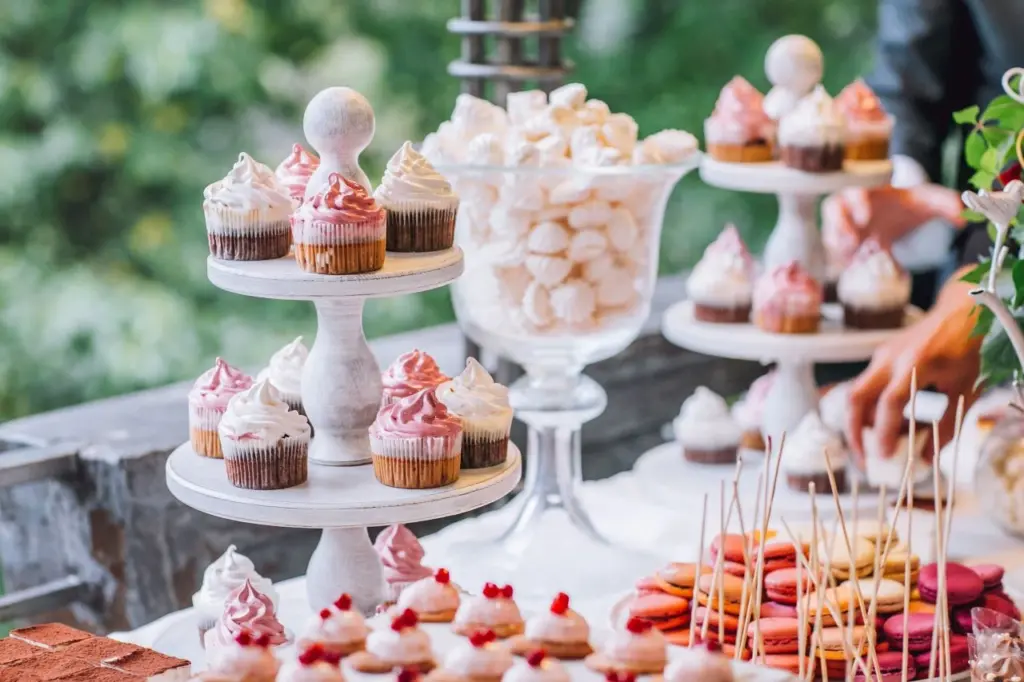 Ferrero Rocher 
A tower of Ferrero Rocher chocolates makes a beautiful wedding cake alternative. With their signature gold foil packaging, these premium chocolate bites will add a touch of glamour to the festivities, plus they're easy to pluck and eat on the go, allowing guests to socialize and walk around. Though on the higher end among other chocolates in terms of price, a Ferrero Rocher tower will still cost considerably less than a custom wedding cake, freeing up your budget for other wedding must-haves.