Summer is the time for garden parties, and if you're planning a wedding this season, there's no better way to make it special than to incorporate a garden party theme. With the right touches, you'll have the perfect atmosphere for your summertime nuptials. And one of the best ways to do this is by weaving flowers throughout your garden party wedding.
This doesn't mean you need to go all out on expensive flower arrangements or bouquets. Incorporating flowers into your wedding décor can be as simple as adding some floral touches with colourful petals, or as extravagant as having actual flower walls or flower crowns – whatever suits your style! In this article we'll show you how to incorporate flowers into your summer wedding garden party theme while staying within budget.
Choose a floral colour palette for your summer wedding garden party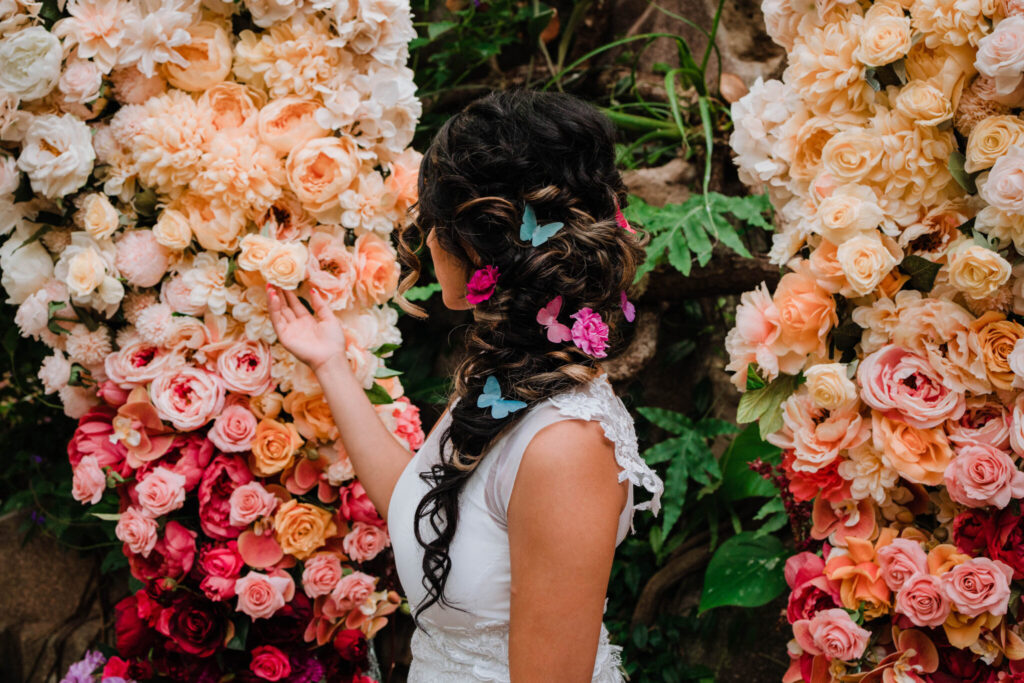 Nothing screams 'summer wedding garden party' like stunning floral arrangements! To ensure that your wedding decor is as magical as you imagine it, start by choosing a colour palette. Neutral colours such as whites, ivories and soft blushes are not only timeless, they also provide a beautiful backdrop for the glorious colours of your other florals. And if you're looking to brighten up your summer garden wedding theme, a bolder and brighter colour palette will do the trick!
When selecting your flowers, consider the types of blooms and colours that will best compliment the look you've chosen. Here are a few tips you can follow to help guide you in your selection process:
Create contrast: Choose two or three colours that compliment each other and work together to create contrasts such as vivid blues against rich yellows or purples against oranges.

Get creative: If bright colours aren't your thing, mix it up with texture—lush greenery or eucalyptus leaves create lovely visuals for any bouquet and table centrepiece.

Work with Mother Nature: When working with seasonal flowers, always opt for blooms that are in season so that they stay fresher longer and look even more beautiful on your special day!
Add floral accents to your wedding invitations and stationery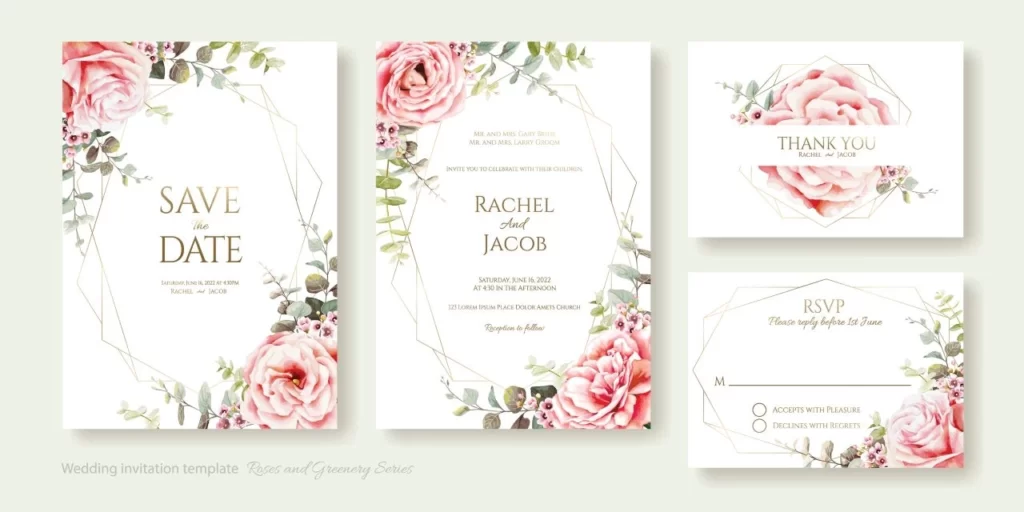 When it comes to setting the tone for your summer wedding garden party, start with your invitations and stationery. Incorporate flowers into all of your paper pieces and make sure that your guests know right away what type of celebration they'll be attending.
Using a mix of bright and airy flowers such as hydrangeas, roses and peonies helps bring the feeling of the outdoor garden indoors. Get an experienced stationery designer to help you incorporate stunning floral accents into all aspects of your wedding stationery, from the save-the-dates to the thank you notes.
Another way to add a floral touch to your summer wedding garden party is to use foil or letterpress printing for a more subtle yet beautiful effect. You can even add elements like embossed edges or foiled edges for added elegance and flare. No matter what type of stationery you choose, incorporating flowers into your wedding invites is sure to get guests excited for the big day!
Decorate the ceremony venue with floral arrangements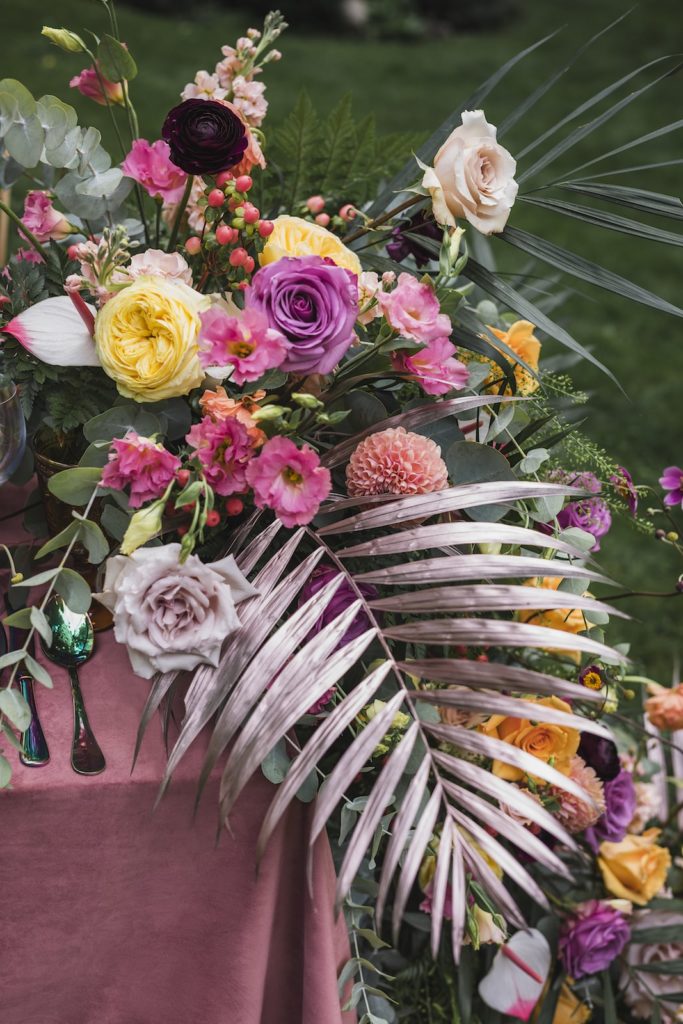 When it comes to decorating your ceremony venue, flowers are always a surefire way to create a romantic atmosphere that your guests won't forget. Incorporating floral arrangements into a summer wedding garden party theme can mean many different things, from large, grand centrepieces to small, delicate details throughout the space.
Choosing which type of flowers for your decorations comes down to personal preference. Here are some ideas:
Colours: Pops of bright colours like orange, yellow, bright pink and red adds vibrancy to the space and creates a beautiful backdrop to exchange vows in front of. Consider also incorporating some deep shades like purples or blues for contrast.
Style: You'll also want to decide on which style of arrangements you want for your summer wedding garden party theme. You can keep it minimal with a single flower in vases on each table or create something more ornate with multiple kinds of blooms and greenery in varying shapes and sizes placed in urns, planters or baskets throughout the venue.
Size: If you want to go big with your floral arrangements, you can place oversized planters on the altar, along the aisle and throughout your reception space for visual effect. You can even pull out all the stops and suspend grandiose floral installations from the ceilings, canopies and trees.
Seasonality: Opting for seasonally available wildflowers provides an organic and incredibly natural look that no amount of store-bought "perfect" looking blooms can replicate.
Include floral centrepieces for your reception tables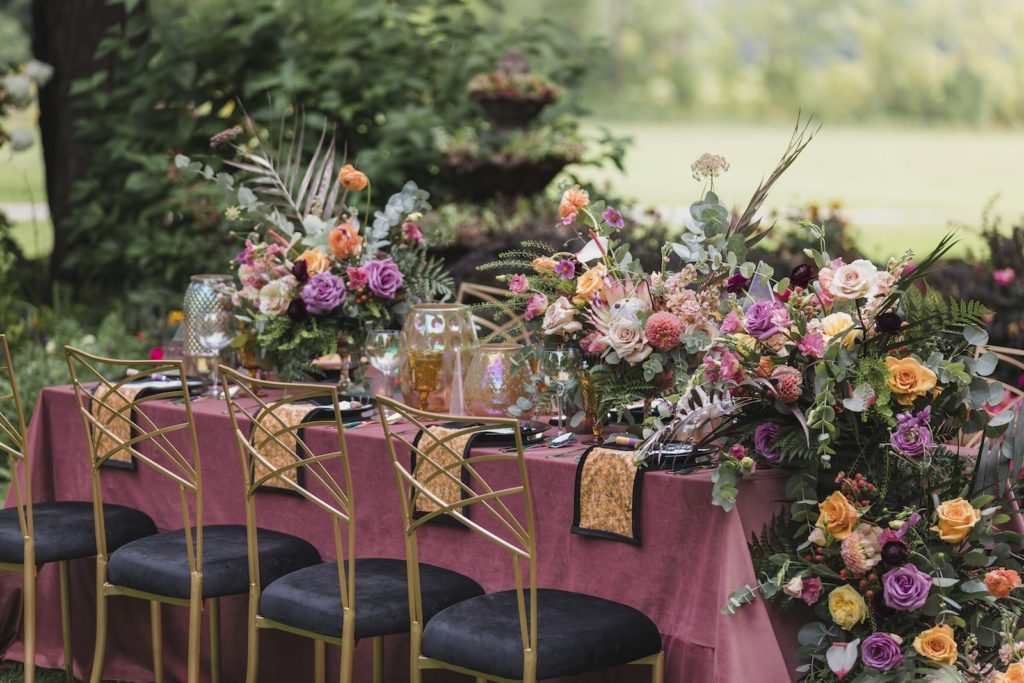 If you're planning a summer wedding garden party theme, you won't go wrong with adding floral centrepieces to your reception tables. Fresh flowers will add both a pop of colour and a beautiful scent to your special day. They are also incredibly versatile, allowing for nearly endless possibilities when it comes to selecting the style and size of your arrangements.
Here are a few tips to help you incorporate that perfect floral centrepiece into your summer garden party wedding theme:
Choose sustainable blooms: Look for in-season local flowers that can be sustainably sourced from your area. Talk to your florist about locally-grown floral options, as well as any organic or pesticide-free options available. This will help ensure that you're not only getting beautiful flowers, but also supporting eco-friendly practices for your summer wedding garden party.
Go for height: Taller centrepiece arrangements make an impact and draw the eye across the room to the table they're on. Try playing around with different heights of vases or vessels to create interesting compositions.

Keep it fresh: If possible, arrange your centrepieces right before guests arrive so they look their absolute freshest.