With spring in full bloom, wedding bells are ringing, and love is in the air! But amidst all the excitement and joy, there's one thing that can cause stress and anxiety for many couples: planning a wedding budget. 
Having a budget in place will ensure that you don't break the bank for just one day, even if it is one of the most important days in your life. But deciding how much money should be allotted for each element of your wedding can often lead to tension between couples, especially if you value certain things more than your partner. 
Luckily, there are many ways you can save while planning a wedding. These can include booking an appropriate wedding venue, DIY decor, catering discounts and more budget-friendly dresses and suits. Whether you're dreaming of an intimate gathering or a grand celebration with all your loved ones, there are plenty of ways to make your wedding unforgettable without spending a fortune. 
To help you on your path to savings, we've rounded up some of our favourite budget-friendly wedding planning tips and ideas.
Choose a budget-friendly wedding venue
The venue is one of the biggest expenses when planning a wedding budget. Since it's the place where you'll be making memories that will last a lifetime, it's important to find a venue that fits your style and budget.
When looking for a budget-friendly wedding venue, remember it's not just about finding the cheapest option. Look for a venue that offers value for money and has all – or at least most – of the elements you're looking for. 
Here are a few additional ways you can save on the venue

Host your wedding during the off-season

Tie the knot on a weekday

Rural locations outside metropolitan areas may be more affordable

All-inclusive packages can save money
Save on catering without sacrificing taste
Catering can be another major expense when planning a wedding budget, but there are ways to cut costs while still serving delicious food. Consider other options rather than just a sit-down dinner, perhaps a buffet-style meal or lunch reception, which is less expensive than a dinner reception. 
For more casual, outdoor weddings, why not hire a food truck or have a catered barbecue lunch? At the end of the day, it's about how the food tasted and not so much the silverware that accompanied it.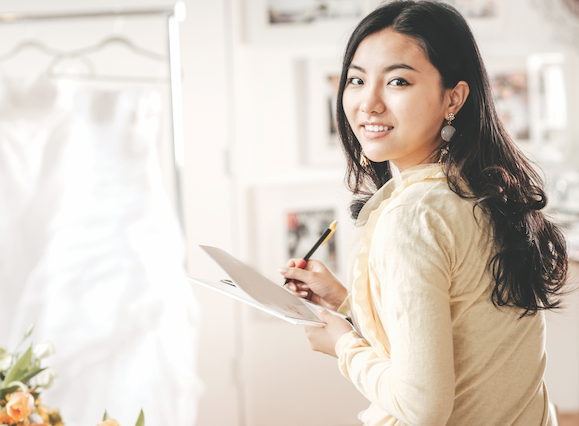 Wedding flowers on a budget: Tips for saving money
Flowers can significantly impact planning a wedding budget, with costs depending on the type of flowers, the season, and the number of arrangements needed. To save money on wedding flowers, consider choosing in-season blooms, opting for larger blooms that take up more space, or using greenery to fill in arrangements. 
Cut costs with a smaller guest list
One of the easiest ways to maintain a budget-friendly wedding is to have a small guest list. Smaller weddings can be more intimate and allow for more personalized touches while being more cost-effective. 
Limiting the number of guests can save on venue costs, catering expenses, invitations, and other wedding-related expenses, allowing you to focus your budget on the elements that matter most to you.
Digital invitations: A modern and budget-friendly option
Digital invitations are a modern and budget-friendly option that can save you money on printing and postage. Plus, you won't run the risk of having RSVPs get lost in the mail! Many online platforms offer invitation templates and RSVP tracking options, as well as customizable wedding websites that not only include RSVP options, but also highlights your love story and provides wedding day instructions for guests.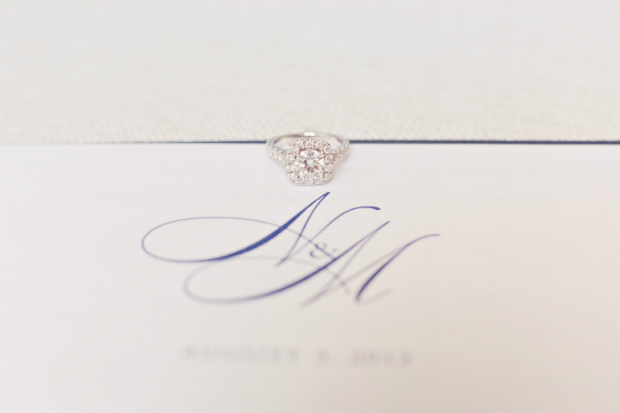 Don't forget the little details: DIY favours and gifts
DIY wedding favours and gifts can be a personal and cost-effective way to thank your guests. You can make homemade candles, jams, or soaps to cut costs. You can also create personalized thank-you cards or photo albums for your guests.
But wedding favours are not mandatory, so if you're really struggling with planning a wedding budget, you can eliminate favours altogether. 
Wedding photography and videography: How to save money
Wedding photography and videography are when capturing memories that will last a lifetime, but they can also be expensive. A way to save money is to book a photographer and videographer together as a package deal. You can also opt for a shorter time frame for photography and videography, or choose digital images instead of prints to save on costs.
Finally, be sure to shop around and compare prices from different photographers and videographers to get the best deal. And don't be afraid to ask for a discount!