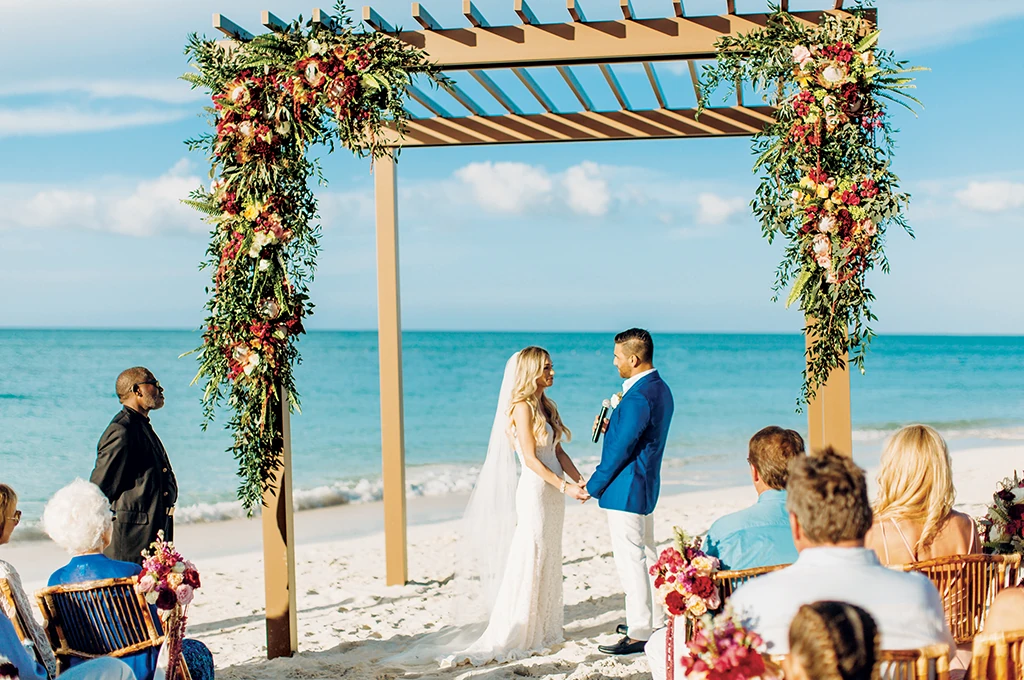 It's the day you've been dreaming about forever and you can't wait to share it with the people you love most. That's why Beaches Turks & Caicos is the perfect choice for your destination wedding. It's a celebration of love where the honeymoon begins after the vows are exchanged, and where your guests get the vacation of lifetime.
But first, the wedding…
Imagine walking down an aisle with the bluer than blue sea as your backdrop, where your guests can dig their toes into the sand while they bear witness to the start of your new life together. Every detail is exactly as you envisioned. The ceremony by the sea. The reception in the garden. The flowers, the music, the décor. And you're surrounded by the people who mean the most to you.
That's what your wedding celebration will be like at Beaches Turks & Caicos — and you won't be on your own. You'll have your very own team of expert wedding pros at your side the whole time. They'll be there to offer advice when you need it, make sure all the legalities are addressed, and help you create a celebration of love that lasts as long as you want it to. And if you're blending your family, your wedding team can help you create a one-of-a-kind ceremony that involves your kids, turning your "I do" into a "We do".
The best way to see the fairytale moments that await you is to experience it all firsthand. Chat one-on-one with wedding experts, look over the venues, sample wedding linens and cake options, and revel in the beauty of the destination.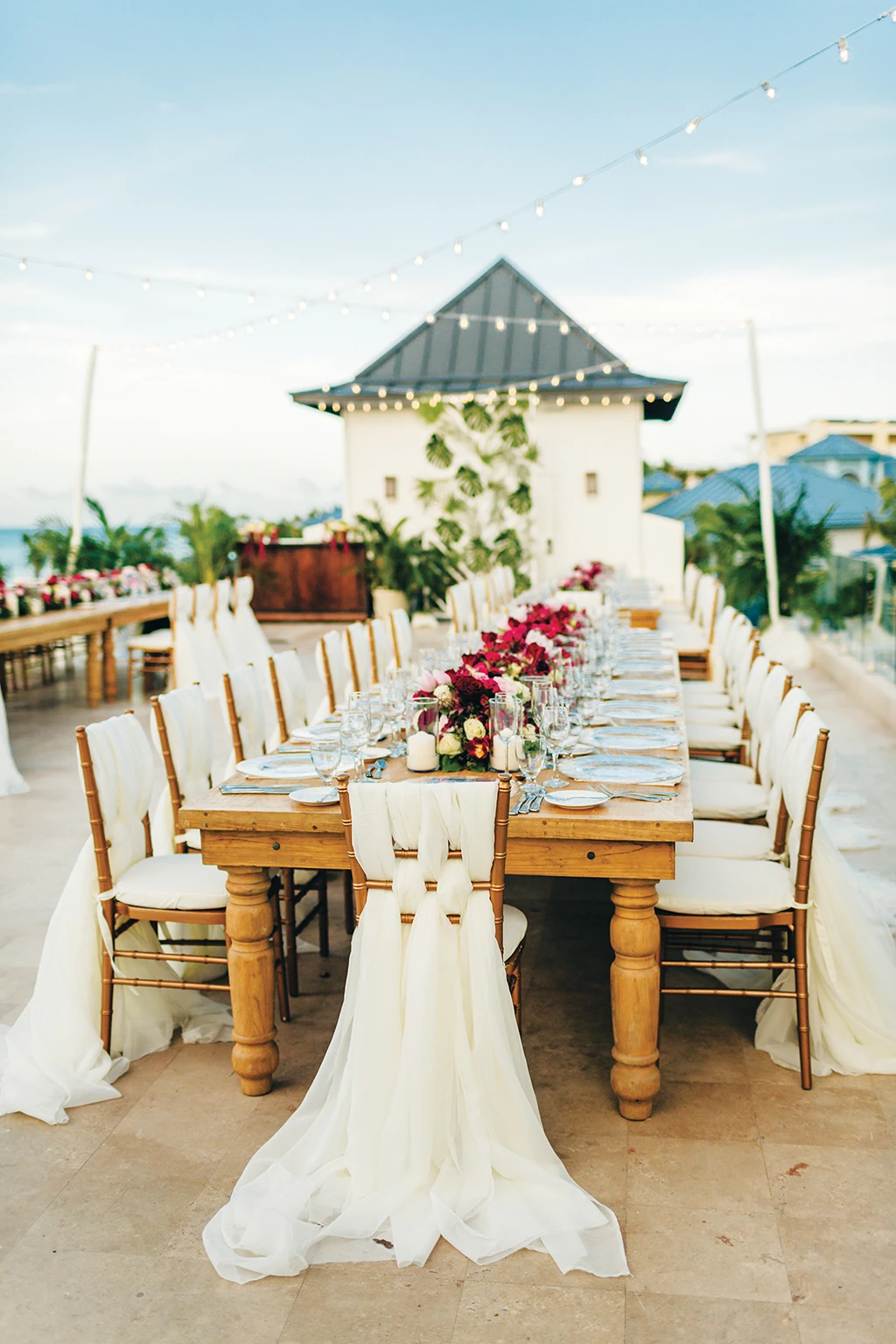 And then, the party begins…
Once the "I Do's" have been said, you can get your honeymoon started while your guests kick off their own amazing vacation. After all, you're on the best stretch of Grace Bay Beach, a 12-mile slice of white-sand heaven, where fiery sunsets and panoramic views of a thousand shades of blue have to be seen to be believed.
But you'll find more than stunning vistas. Experience the clear azure waters with endless activities. Paddleboard out to the calm sea or learn how to sail a Hobie® Cat into the sunset. Hidden in the gardens, you'll discover tennis courts and more activities to host with your wedding squad to play.
Even the littlest kids have plenty to keep them occupied, from the themed activities and stage shows of the Caribbean Adventure with Sesame Street® , to the Xbox® Play Lounge and teens-only hangouts at Trench Town and Club Liquid. And kids of all ages will love Pirate's Island waterpark.
Foodies can take a culinary tour of the Caribbean with authentic local bites on the resort. Share a new flavor everyday loved one with 21 specialty restaurants to choose from to cater to every palate.
And nights sizzle here, with everything from authentic island entertainment to beachside soirees. There are 14 bars serving unlimited premium liquors, so toast to your love all night long.
When you're ready to call it a night, enjoy some of the most extraordinary accommodations in the Caribbean, with rooms, suites, and villas that accommodate up to 14 people. And most of all, the exclusive Butler Suites feature stunning ocean and beach views, with oversized private balconies or patios, and even the services of a private butler for extra indulgence to enhance your stay.
Ready to start planning your dream destination wedding at Beaches Turks & Caicos? Visit beaches.com, call 1.877.BEACHES or call your Travel Advisor.