With summer just around the corner, we are sure to see plenty of cottage and lakeside weddings. These personal and often intimate events are truly Canadian! Boats, nature, campfires and dancing under the stars. Sounds perfect!
Tessa & Josef
This couple hosted a very small wedding on the dock at their family cottage. The super sweet day ended with the couple jumping into the lake, dress and all!
Braelyn & Shawn
This cottage country event featured gorgeous bouquets and a beautiful tented reception, showing us that you don't have to skimp on the décor, even if your wedding is rustic.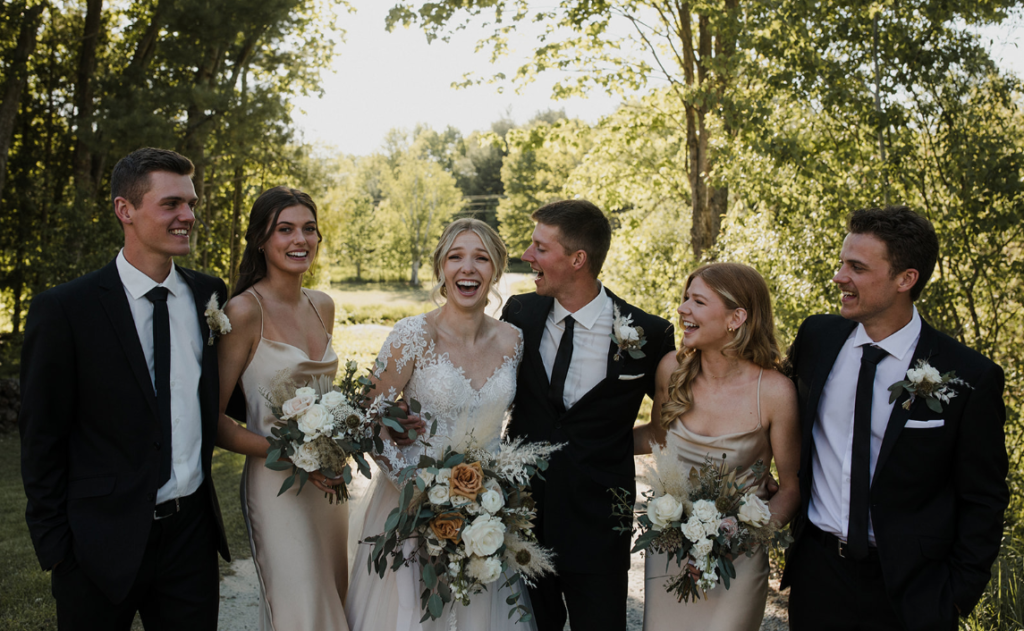 Yana & Aleksander
Nothing tops off a cottage wedding like a boat ride. It's a great way to arrive and depart your ceremony and makes for great photos!
Janink & Andrew
This couple met on a hiking trip and share a strong love of nature, so a wedding on their family property in the Bruce Peninsula just made sense. The groom arrived by canoe, and the bride wore hiking boots!
Ally & Paul
This couple took their cottage wedding to the next level, with their guests actually camping in tents! They topped the day off with a boat ride and s'mores.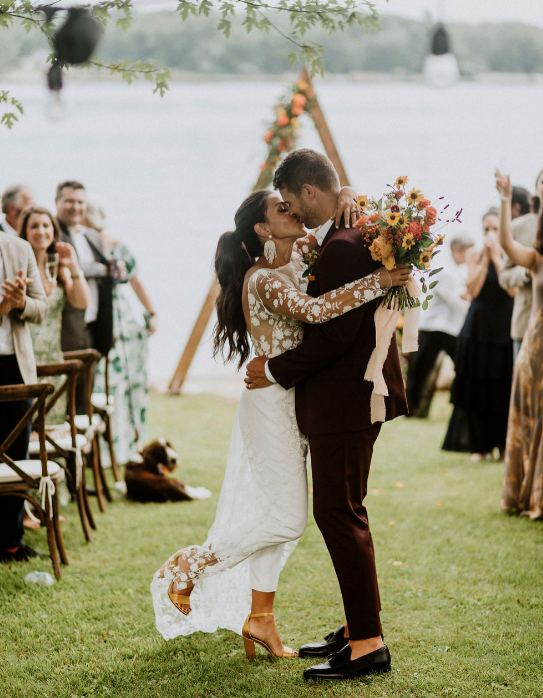 Lakeside inspiration
Okay, so this one isn't a real wedding, but we just had to share this stunning lakeside shoot! Photos by the water at sunset – such a perfect moment! Plus, the ceremony and reception décor is truly lovely.
Dinner on the dock
Charcuterie and champagne on the dock? Yes please! We love this unique reception on the water. And those flowers!