What could be better than an exquisite taste for an event that will unite two hearts for eternity in a fantastic setting near the blue ocean? How about some classy details to feel the romance at its best and give your guests a time to remember? Have you ever heard that nothing beats classic? Sure you have, and the truth is that you are a couple of classic-style lovers who have imagined the perfect wedding, but let's face it, you always need a hand when it comes to all the planning.
If you say yes, we want to be your confidant who will always be ready to lend an ear for all your ideas. And especially for you, RIU Hotels & Resorts has created the Classic Wedding Collection, which will allow you to experience true happiness, the way it is meant to be.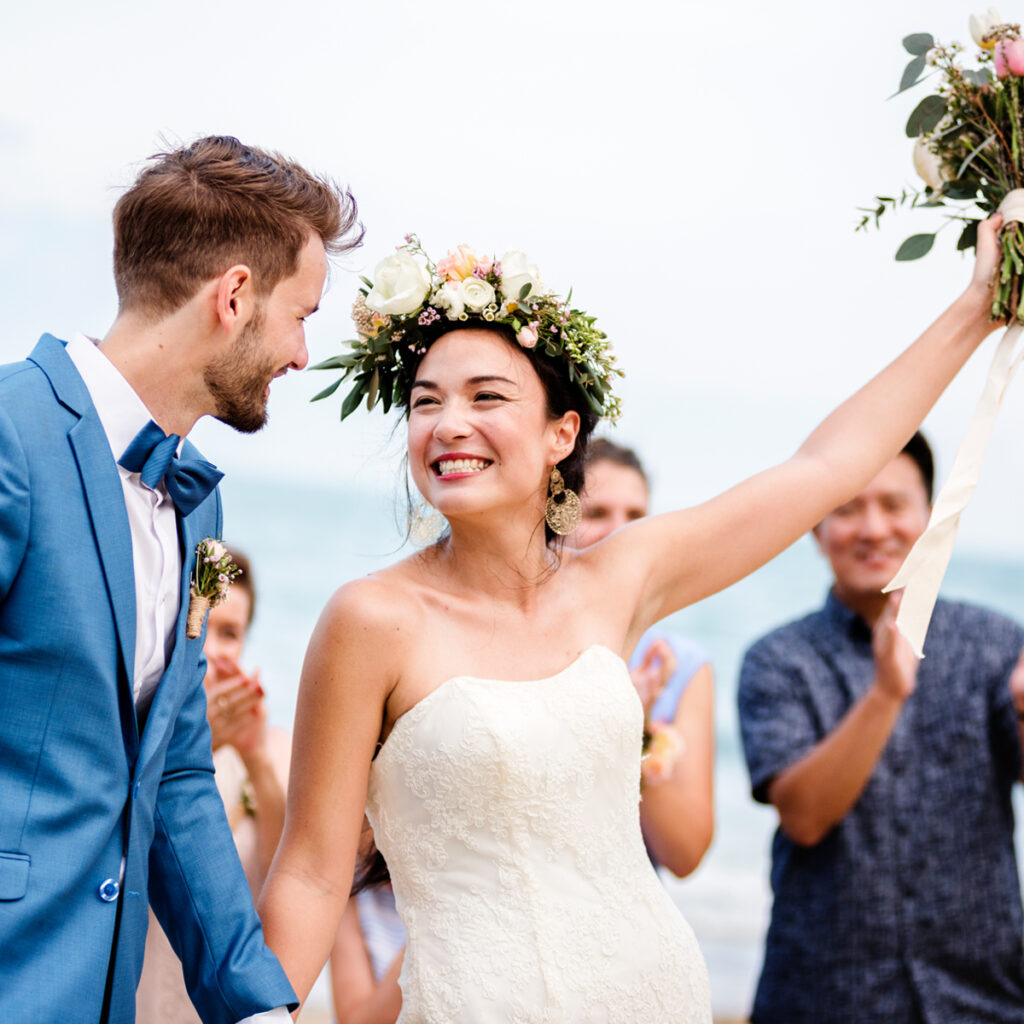 Let us offer you one of our spectacular facilities located in sunny beach destinations; choose the one that better suits your ideal wedding, and let's start planning the perfect event on a landscape that will create everlasting memories.
We understand that you are just starting your new life together, thus you probably have to keep with a budget, but without compromising quality. Let yourself be surprised by the range of benefits included in our Classic Collection, perfect for a small group of guests.
You want the most important people for you and your significant other to become the accomplices of this long-awaited moment of romance lulled by the ocean whispers, that is why you will enjoy a unique ceremony with upgraded decoration in beautiful aquamarine colours, recorded music for the perfect atmosphere, and the traditional bouquet with a matching boutonniere. Our Classic Collection also includes the minister services for a symbolic ceremony and a beautiful reception.
Picture yourself staring at your true love's eyes as the sun hides in the ocean… both of you commit your lives to each other, and finally the first kiss as newlyweds. Can you see it? We can!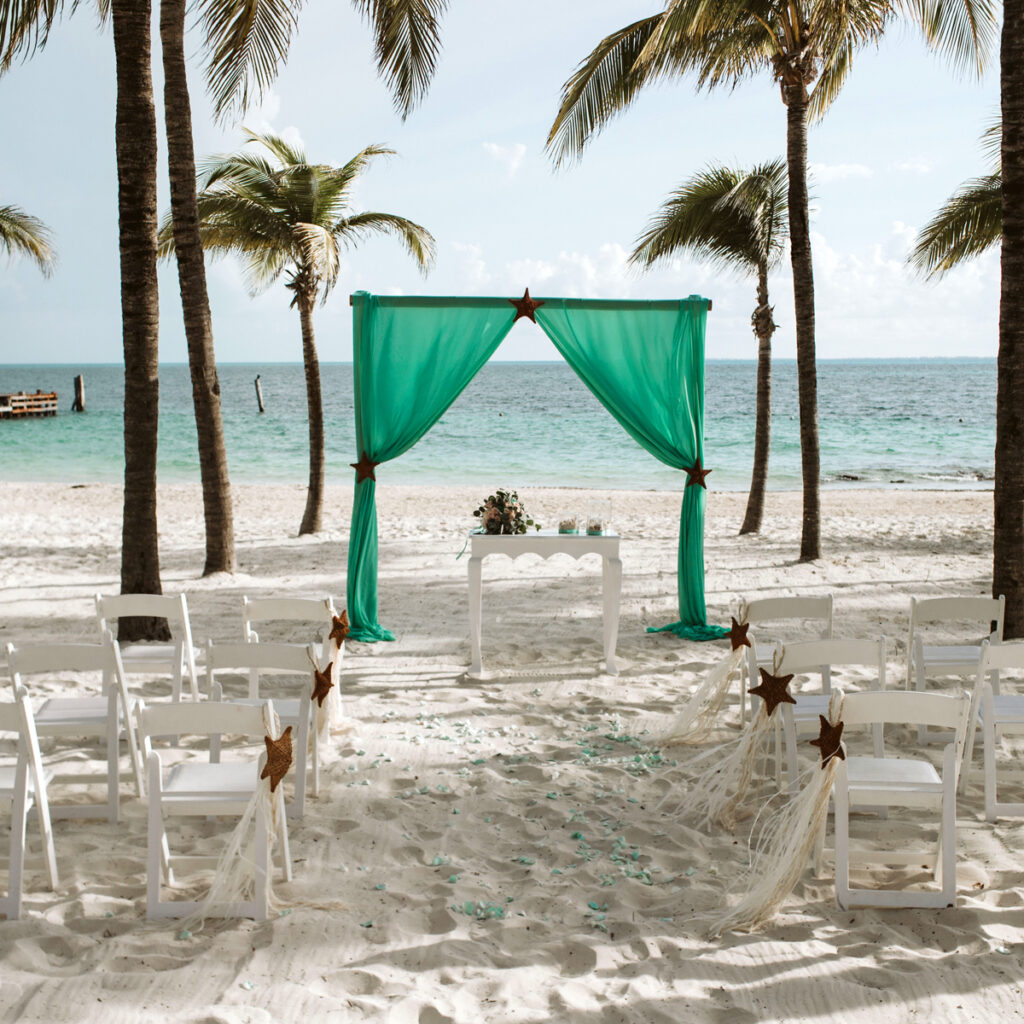 After that unique moment, you and your guests will enjoy a semi-private dinner at one of our fine-dining restaurants. As you know one of the main features of a wedding is the cake, and that is also one of our gifts for you, a sweet closure to a delicious dinner, followed by the traditional toast with sparkling wine… to the newlyweds!
Another nice surprise will be the romantic decoration you will find on your wedding night, we will have everything ready in order for you to spend the fantastic first night of an incoming life filled with the joy of marriage.
The next morning after all the excitement, the perfect option will be treating yourselves to a couple massage or any other spa treatment you are interested in, making the most of your 10% discount on all our relaxation services, just for you.
They say nothing beats classic, and that is what you will find out once you book your Classic Wedding Collection with RIU Hotels & Resorts.
In case you require, you can always request additional guests for an extra fee, so you don't have to leave anyone behind.
Download the Wedding Collections by RIU brochure here
Book through www.weddingsbyriu.com | For more details, terms and conditions contact us at weddings@riu.com