Wedding planning can be a joyful but also stressful experience. The pressure to create the perfect day can take a toll on even the strongest of couples. But fear not; learning how to maintain couple wellness during this time is possible with a few helpful tips and tricks. 
Whether you're engaged and in the thick of it or just starting to plan your big day, this guide will provide helpful insights and strategies to support your relationship during this exciting but potentially challenging time.
Communication Is Key
Effective communication is crucial for navigating the stress of wedding planning. Couples should establish open and honest communication from the outset to discuss their needs, concerns, and expectations of wedding planning. 
This includes setting clear boundaries around how much time and energy you will devote to planning and ensuring that both partners feel heard and valued in decision-making. It's also important to recognize that conflicts are normal, and couples should have the plan to address them constructively. 
Consider taking a break when tensions are high, practicing active listening, or seeking the help of a neutral third party to mediate difficult discussions. By prioritizing effective communication strategies, couples can easily navigate the stress of wedding planning and emerge from the process with a stronger and more resilient relationship.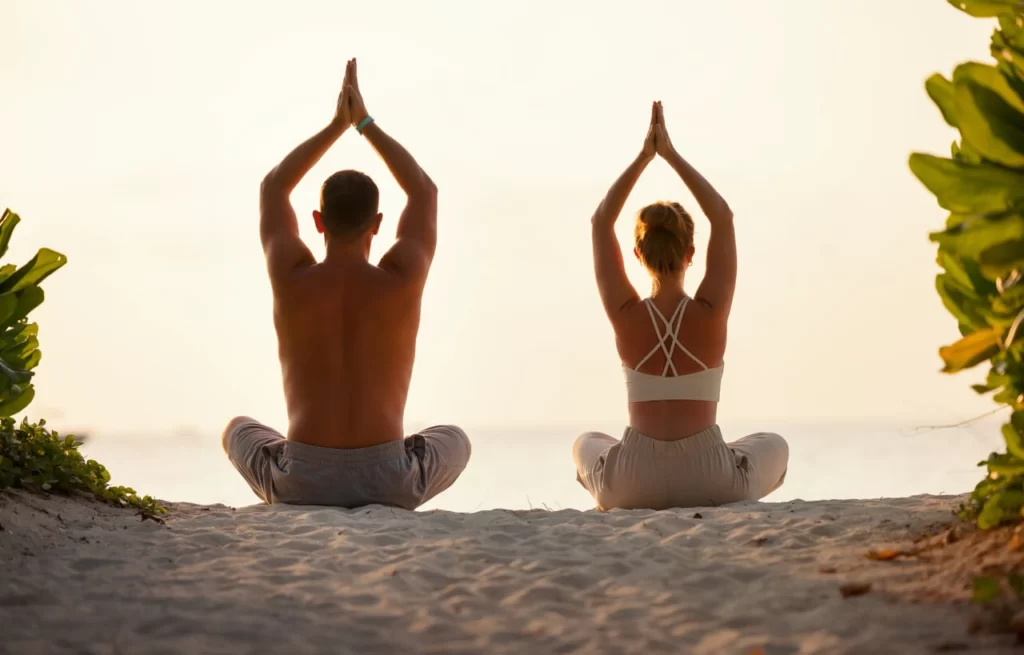 Prioritize self-care
When you're knee-deep in planning your wedding, it's easy for couples to prioritize their to-do lists over their mental and emotional well-being. But focusing on self-care is crucial to maintaining your mental and emotional health during this time. 
This might involve establishing a self-care routine such as getting massages, meditation, listening to music, taking a break, journaling or exercising to help manage stress and anxiety. 
Taking a break is more important than we give it credit for. Whether stepping back from wedding planning for a few days or taking a relaxing vacation with your partner, recognizing when you need to hit pause is by no means selfish — it's essential to your overall health and well-being. So go ahead, take that break and come back even stronger!
Make time for date nights
Amidst the hustle and bustle of wedding planning, remember to make time for date nights to put the focus back on your relationship with your partner. These special interludes will provide an opportunity to reconnect and strengthen your relationship outside of wedding planning. 
Suggestions include trying a new restaurant, going to a movie, or simply spending quality time at home. Before long, you'll remember why you fell in love in the first place! The key is to not let up – make them a regular part of your routine before and after the wedding.  
Keep an open mind and compromise.
You and your partner are a team, and working together is key to maintaining a healthy relationship. By staying flexible and open to different ideas, you can create a wedding that truly reflects both of your personalities and values. What matters to you may not necessarily matter to your partner and vice versa. But if you find a way to compromise and include elements into your wedding that both of you feel are important, the more likely that your wedding will truly reflect you as a couple.
So take a deep breath, communicate openly, and prepare to create a beautiful day you'll cherish forever. 


Work as a team and delegate tasks
Divide the planning tasks between you and your partner based on your strengths and interests. This can help to ensure that the workload is evenly distributed and that both partners have a say in the planning process. 
It's also important to communicate regularly and provide updates on the planning progress. By working together and delegating tasks, you can avoid feeling overwhelmed.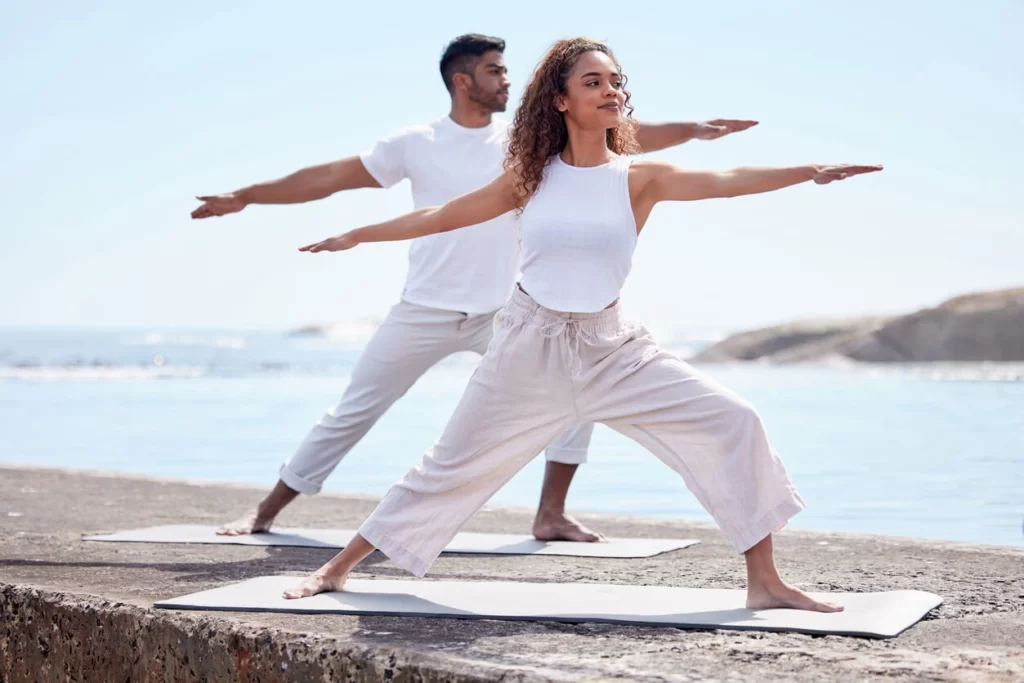 Attend wellness retreats for couples.
Planning a wedding can be a stressful and overwhelming experience for any couple. From choosing the perfect venue to deciding on the guest list and managing budgets, finding time to focus on your well-being can be challenging. That's where wellness retreats for couples come in.
Attending a wellness retreat with your partner can be a great way to take a break from the wedding planning madness and prioritize your mental and physical health. 
From yoga and meditation to spa treatments and healthy meals, wellness retreats for couples provide the perfect environment to unwind and recharge. You'll have the opportunity to disconnect from technology, spend quality time together, and focus on your personal wellness goals.
Many wellness retreats for couples also offer workshops or counselling sessions designed to help couples improve their communication skills. Doing this will help you understand each other's needs, which can be helpful during wedding planning and daily life.
Additionally, wellness retreats for couples will help establish healthy habits and routines that you can continue to practice even after the retreat is over. 
So, if you're feeling overwhelmed by wedding planning and need a break, consider attending wellness retreats for couples. It's the perfect way to prioritize your well-being and strengthen your relationship during this exciting but stressful time.


Seek outside help if necessary.
If you find yourself struggling to communicate effectively or managing the stress of wedding planning, seeking professional support may be helpful. Couples therapy can provide a safe space for couples to explore their concerns and develop effective communication strategies. 
A trained therapist can also help couples identify patterns of behaviour that may contribute to conflict, and offer strategies to navigate difficult conversations constructively. 
Seeking professional support doesn't mean your relationship is in trouble. On the contrary, it can be a proactive step towards building a stronger and more resilient partnership.