So you're planning your wedding and want to make a statement with colour. You don't just want the standard white and pastel palette – you wish to incorporate vibrant shades that reflect your unique style as a couple. But how do you do it in a cohesive and sophisticated way? Don't worry, we've got you covered. In this article, we'll show you clever ways to craft a stunning wedding colour theme that will wow your guests. 
From bright blooms to bold bridesmaid dresses, we'll explore options at every level of colour commitment. By the end, you'll have the tools and inspiration to design a chromatic celebration you'll remember forever. Get ready to make your wedding vision pop!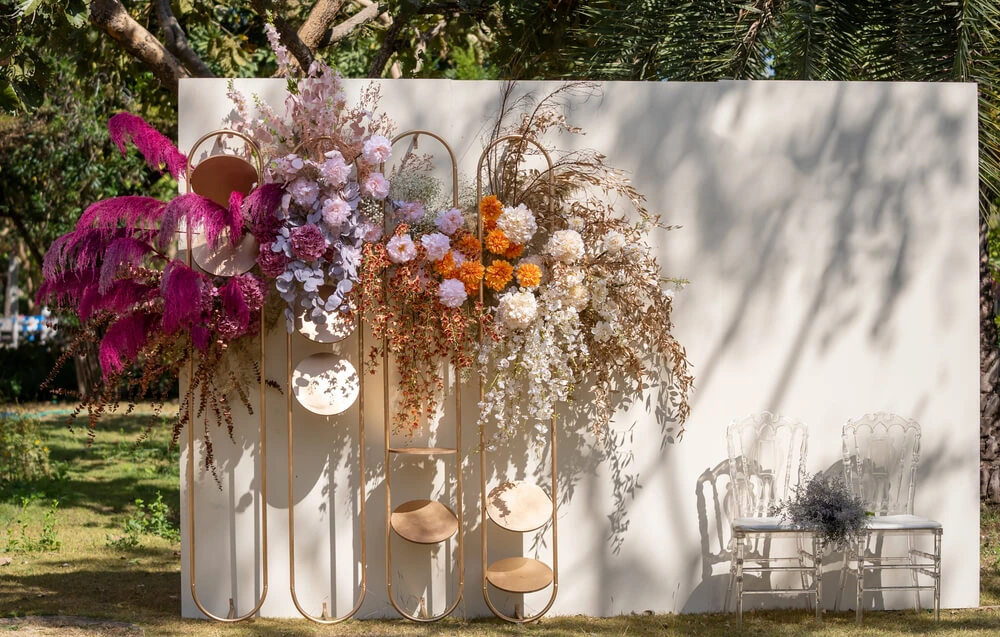 Selecting a primary colour for your wedding theme
Choosing a primary colour for your wedding theme is one of the most critical decisions. It will set the tone for your entire event and be incorporated into everything, from invitations to flowers.
Consider your favourite colours and the mood you want to create for a romantic blush-pink wedding. A bright, fun citrus theme? Or a sophisticated navy blue and silver soiree? Once you narrow it down to a handful of options, consider what complements your venue and season. Blush pink and peach are perfect for a spring wedding, while jewel tones like emerald and amethyst are ideal for winter weddings.
If your signature colour is red, incorporate an accent colour like burgundy. Or combine complementary colours on opposite sides of the colour wheel, such as orange and blue, for a vibrant contrast. You can also use shades of one colour, from light to dark, to create an ombre effect.
Once you've chosen your wedding colour theme, carry it through in your flowers, linens, bridesmaid dresses, groom/groomsmen attire, stationery, lighting, and decor. But don't go overboard – you still want your wedding to feel cohesive. Using your primary colour as an accent, combined with neutral tones, is a sophisticated way to make it the star of your perfect day.
Complementary colour pairings for a cohesive look
Having too many colours in your wedding theme will run the risk of looking overly busy, confusing and garish. So complementary colour pairings are the way to go. Here are a few classic pairings: 
Red + Green.

This is a

Christmasy classic that can be achieved by incorporating

burgundy, emerald, or crimson and hunter green for a more sophisticated look. These deep, dramatic shades will give your wedding a luxurious feel.

Blue + Orange

. These

complementary opposites on the colour wheel

naturally look

great together. Navy and tangerine or cobalt and peach are bold, bright pairings that make a stunning wedding colour theme. And for a softer look, try sky blue and coral.

Purple + Yellow

. Try this eye-catching combo by pairing eggplan

t

and gold or lilac and sunflower. Plum and pale yellow or lavender and cream are perfect for a more muted pairing.
By choosing two complementary colours and using shades of similar depth and brightness, you'll craft a cohesive yet interesting look for your wedding. Play with different colour pairings to find one that matches your wedding vision.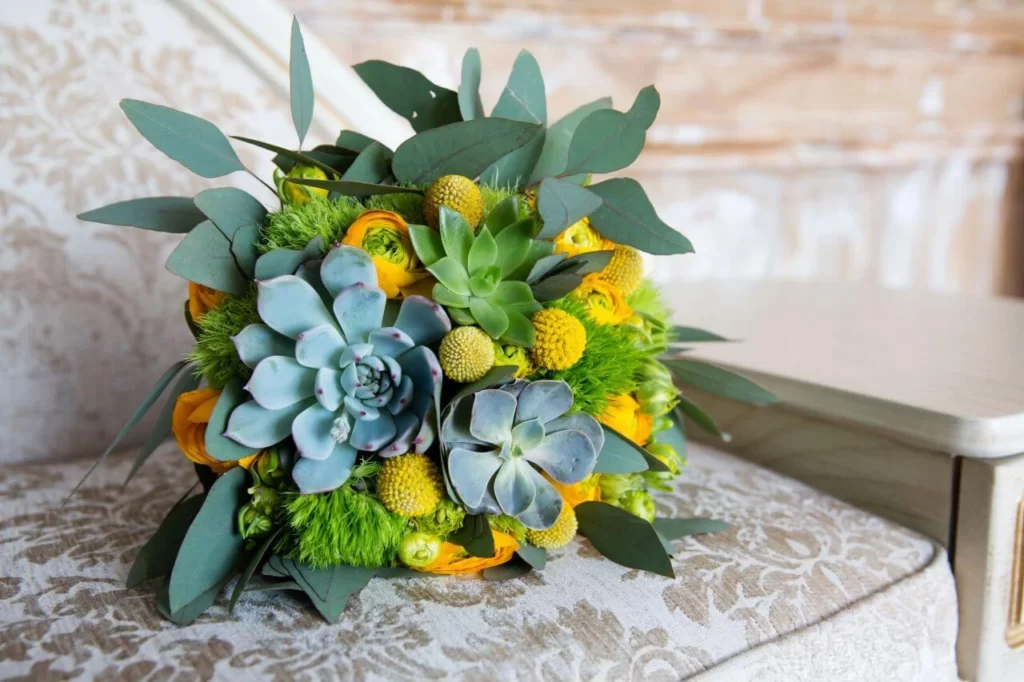 Accent colours: Pops of colour for extra depth
Adding accent colours is an easy way to create visual interest and add dimension to your wedding colour theme. Think of accent colours as the spices you add to enhance the overall flavour of a dish. A touch of the right accent colour can take your wedding decor from basic to bold.
For example, if your primary colours are navy blue, silver and white, consider adding pops of coral, mint green or gold. Look for accent colours in the same colour family, or check a colour wheel for shades opposite your primary colours on the wheel.
Incorporate accent colours in small doses in the following:
Flowers

: Ask your florist to include blooms in your accent colours. A few coral roses or gold-coloured ranunculus would be stunning with a navy and silver colour scheme.

Stationery

: Use your accent colour for elements like envelope linings, belly bands, or printed liners inside your invitations.

Decor details

: Add pillows, napkins, candles or other decorative items as your accent colour. 

Bridesmaid accessories

: Have your bridesmaids carry bouquets or wear sashes, jewelry or shoes in your accent colour. 
When used thoughtfully in moderation, accent colours can take your wedding colour theme from basic to bold while still keeping the overall look cohesive and sophisticated. The key is to stay moderate, so start with small touches and see how you like the look before adding more. A little accent colour goes a long way!