Getting engaged and starting the wedding planning process is an exciting time. And while every decision you make will impact how the wedding turns out, one major decision that will last a lifetime is who you hire to photograph the event. 
Like with any profession, photographers vary in skill and specialty. While one will specialize in portraits, another will take more of a candid approach to capture all those spontaneous moments of the day. So before you hire a photographer, it's best to decide on which wedding photography style suits you and your wedding vision. Here are a few tips to narrow down your options.
Traditional: Cherishing timeless elegance
Ah, the classic charm of traditional wedding photography! This wedding photography style is about capturing the quintessential moments of your wedding day with a touch of timeless elegance. 
Expect beautifully posed shots that depict your love story in a way that generations will cherish. Couples drawn to this style appreciate the artistry of carefully composed portraits and want a collection of images that capture fixed moments in time.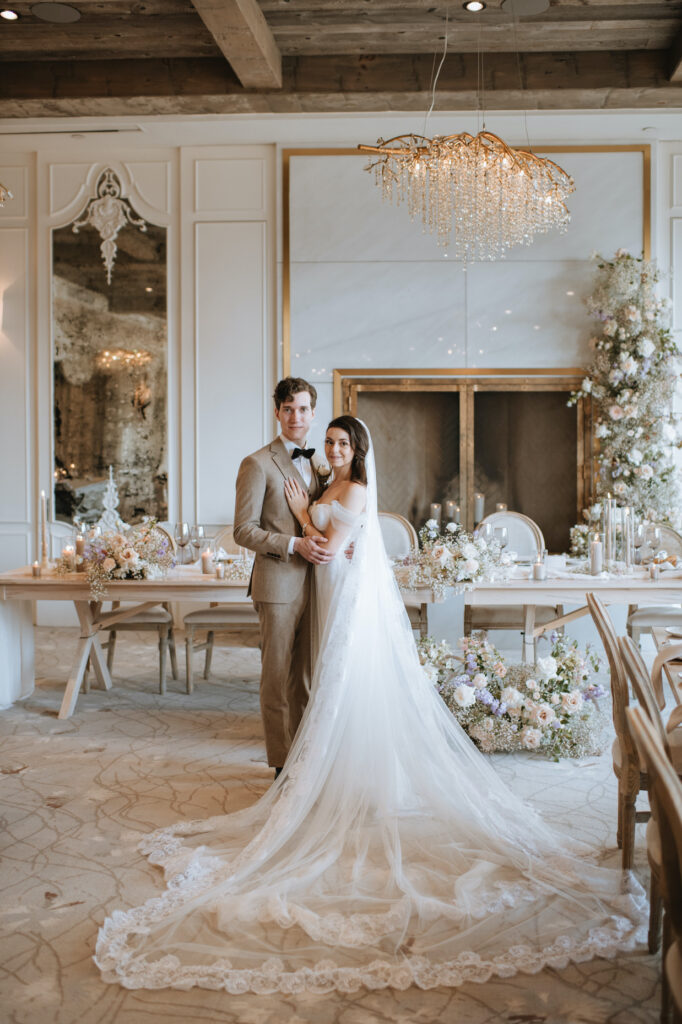 Photojournalistic: Candid tales of love
Are you a fun, laidback couple who value spontaneity? If so, the photojournalistic wedding photography style is the right fit for you! Unobtrusively documenting candid moments, this style captures all those raw emotions and genuine interactions that unfold throughout your day, naturally as they unfold. 
The lovebirds who prefer this photography style are the spontaneous souls who need no filters, allowing the emotions to flow freely. It's about less posing and more spontaneity.
Fine art wedding photography: The artistry of romance
Hopeless romantics often prefer a fine art wedding photography style, where each image is a masterpiece in its own right. This style perfectly blends artistic vision and attention to detail to create ethereal, dreamy images that look like they've been made in heaven. 
Wedding photographers use unique angles, lighting, and composition to create visually stunning images. Images are light and airy, with soft exposures and oozing romance. Couples who want their wedding photos to stand the test of time and look just as stunning decades later might choose this style.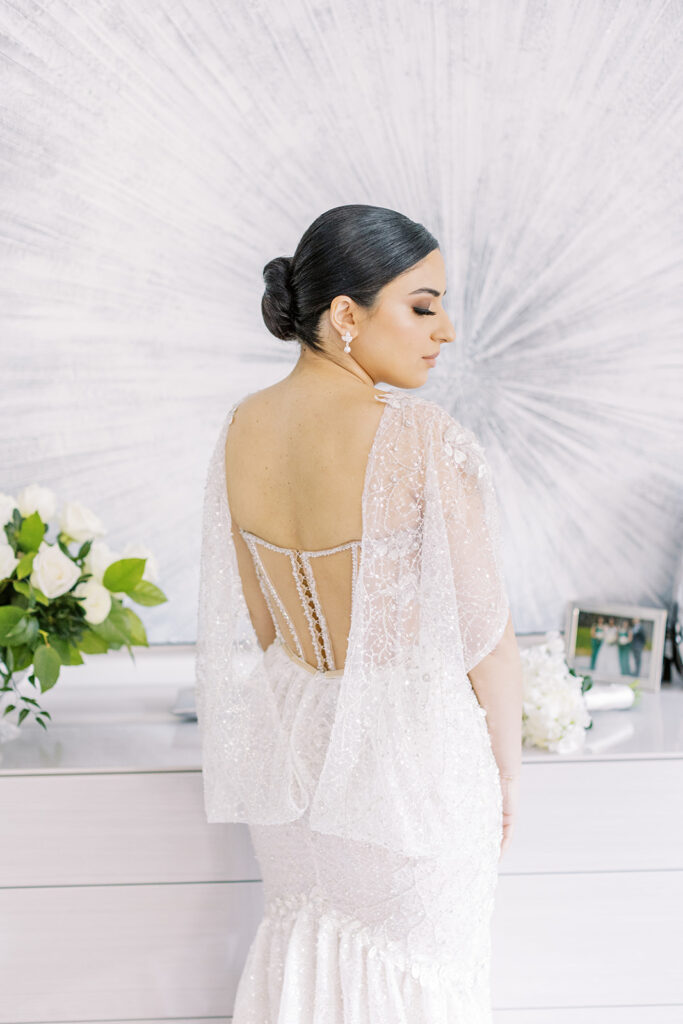 Dark and moody: Embracing the drama
If you're drawn to the allure of dramatic and cinematic visuals, the dark and moody wedding photography style may be your heart's desire. This style infuses your images with a mysterious and emotive ambiance, creating a sense of drama and intensity. Cinematic in nature, dark and moody photography will manipulate lighting, use richer colours and maximize shadows to create images that really pop.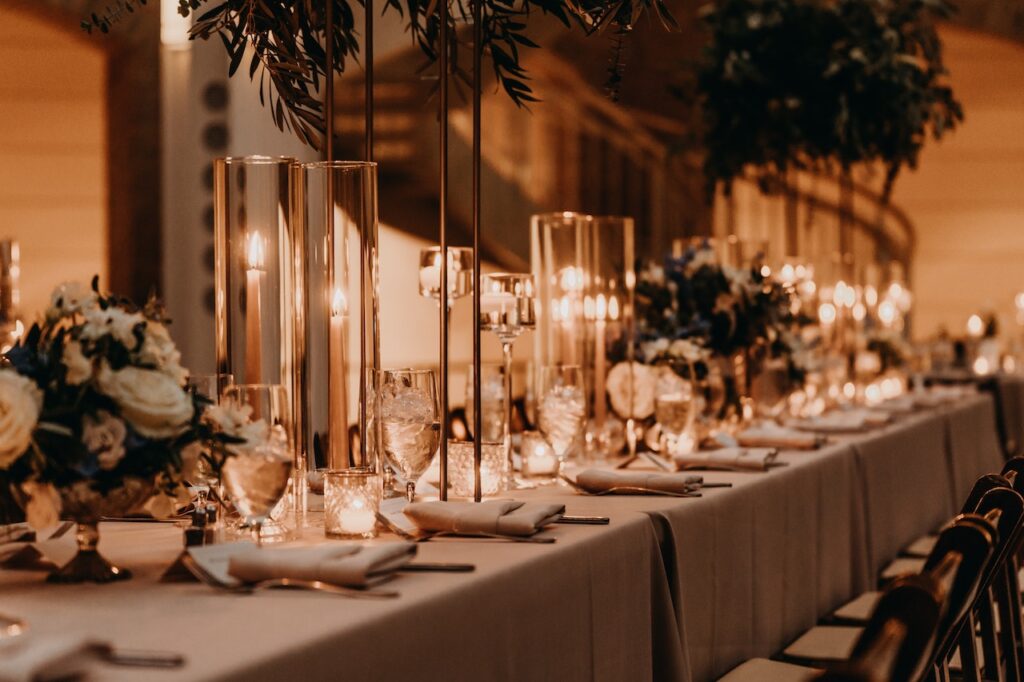 Editorial: Glamorous and vogue-like
This style is for those who love the spotlight. Think high-fashion editorial and vogue-like poses that make you instant cover models. Couples with a penchant for fashion and a desire to create a wedding album that feels like a glossy magazine spread will adore this editorial approach.
Black and white: Timeless monochromatic elegance
Black and white photos will never go out of style. They're timeless and beautiful, just like your love story. This monochromatic style strips away all distractions, focusing solely on raw emotions. Couples who want a timeless, elegant wedding will appreciate the simplicity and poignancy of black-and-white imagery.
Landscape: Embracing the great outdoors
Who doesn't love breathtaking views of the great outdoors? Landscape wedding photography is the ultimate choice for those who absolutely love nature. This exquisite style celebrates the beauty of the great outdoors and incorporates the surrounding environment as a breathtaking backdrop. 
Couples who dream of exchanging vows amidst stunning natural scenery will cherish the everlasting memories captured through the lens of landscape photography.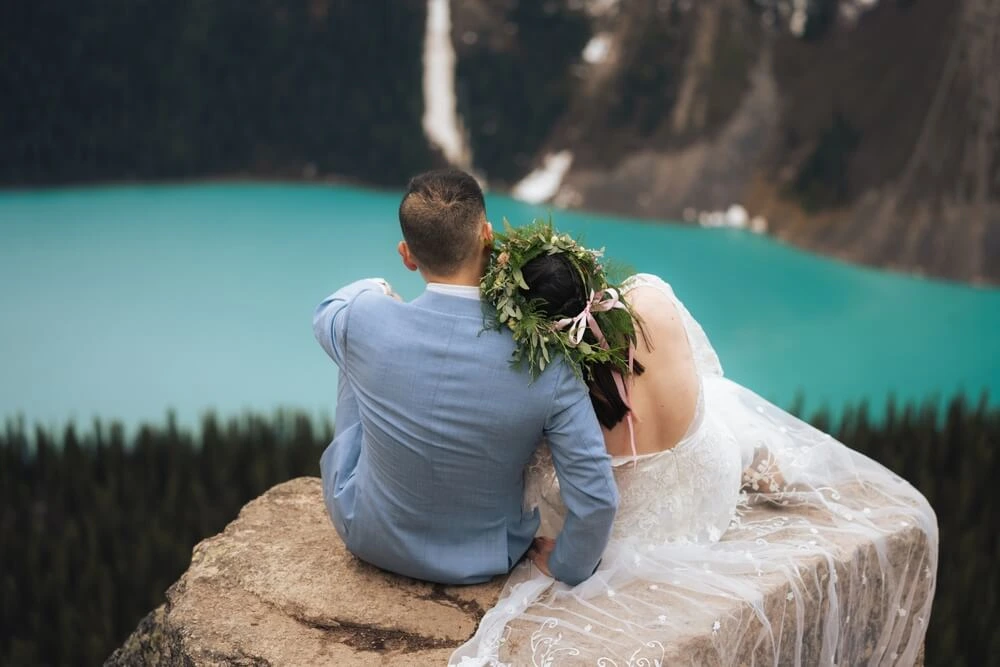 Destination wedding photography
As the name implies, destination wedding photography is less about the actual "style" and techniques used by the photographer and more about the location. Hiring an experienced photographer in the destination you choose to say "I do" means you'll get someone with infinite knowledge of the best spots to take your wedding shots. They'll be able to document your love story on film while showcasing the beauty of your selected destination at the same time.