If you think back on all the weddings you've been to in your life, you'll notice that the most fun and memorable were the ones that had the best wedding DJ.
Having a good DJ to spin great beats can make or break the vibe of your special day. The right DJ has the power to keep the dance floor buzzing, set the mood for various moments, and ensure that everyone has a fantastic time. But how do you find the perfect DJ for your wedding? 
In this blog post, we will explore the top things to remember when choosing the best wedding DJ, equipping you with valuable insights to make an informed decision and create a celebration filled with unforgettable musical memories.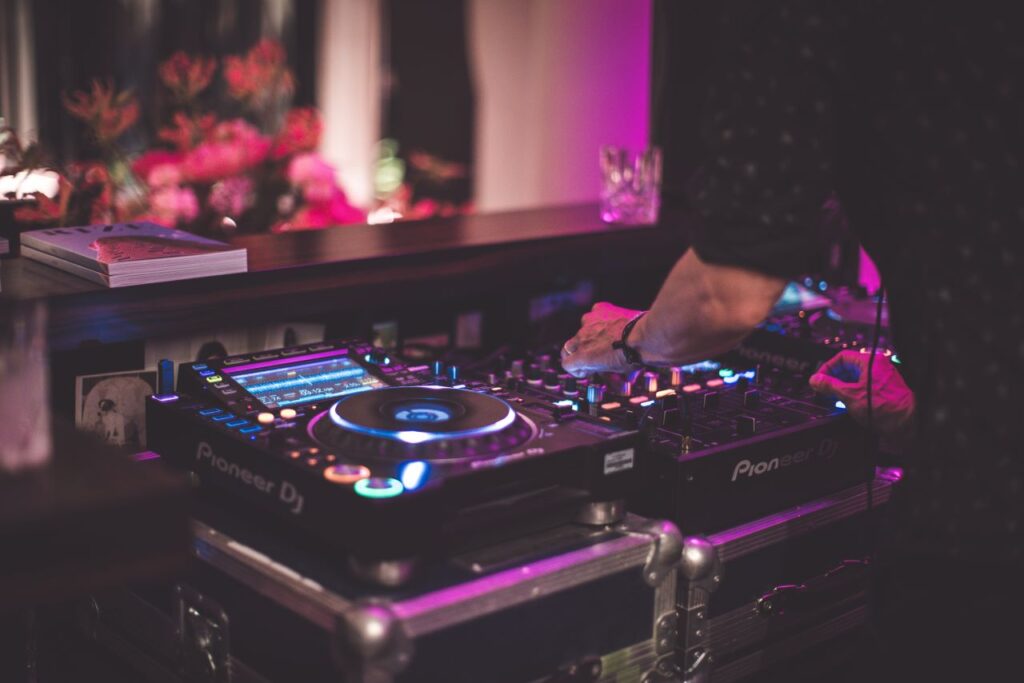 What makes a good wedding DJ?
Although a DJ's main role is to provide music, there's so much more that goes into what they do. They control the flow of the event, keep the guests entertained and can also serve as emcee during bridal party introductions and speeches. Here are a few things to remember when hiring the right DJ for you:
Personality: The DJ you choose will be responsible for setting the tone of the entire event. If you hire someone who looks bored with their job (or is a bore themselves), you can't expect them to hype up the crowd. So it's a good idea to request an in-person meeting at the time of booking to see whether their personality jives with your own. 

Experience & expertise: The best wedding DJ will have plenty of experience and expertise under their belt. Ask for references and their previous wedding experience, and get a feel for what kind of music they like. Remember that your guests will have varying energy levels. You'll need a professional who can 'read' the room and keep them entertained!

Communication: Communication is absolutely essential when hiring the best wedding DJ. During the booking process, ask how they prefer to communicate (email, phone, text). It's important for all your vendors to be readily available in the days leading up to your wedding to answer questions and go over last-minute details.

Equipment: Next on our list is equipment. You want a DJ who has high-quality sound equipment that produces crisp sounds throughout the entire venue — not someone you need to be right in front of to hear the music. The best wedding DJs will also provide their own lighting and visual effects to really get the crowd going. Ask what equipment they can provide, whether they're included in the cost, any power requirements they have, and how they'll be transporting it all to the wedding venue. 

Cost: Although price doesn't necessarily dictate whether you've found the best wedding DJ, it is indeed something you must consider. Find a professional that fits your budget so you won't spend more than you originally planned. Some things that affect the overall cost of your wedding DJ include different packages and add-ons, hidden fees or charges, travel and the value price index.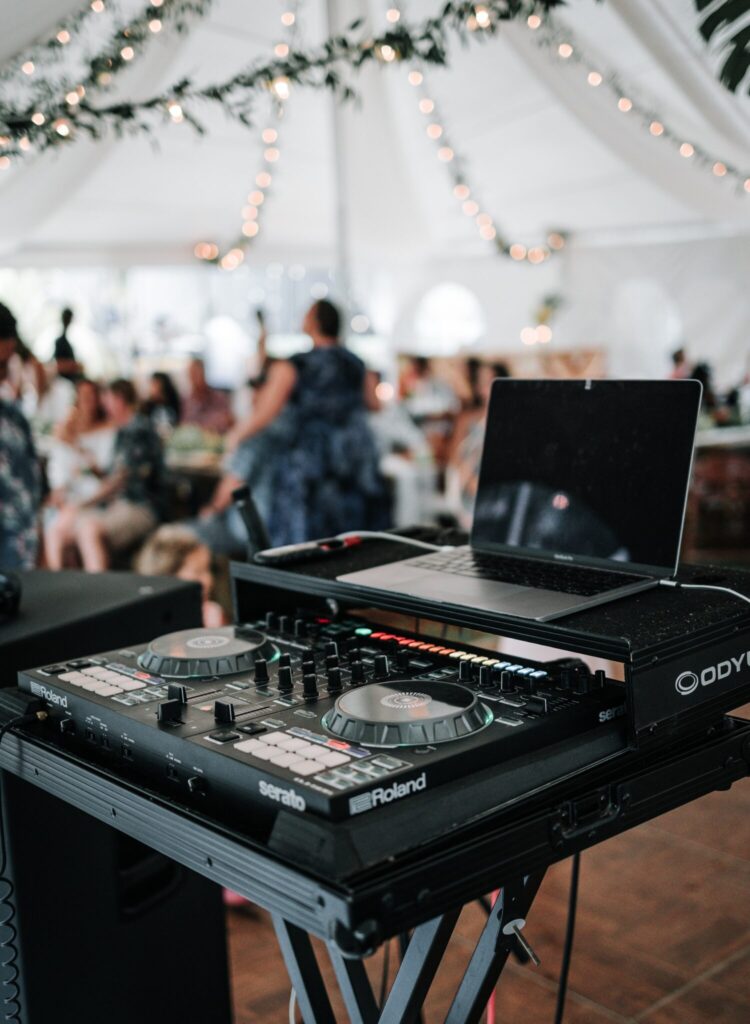 Questions to ask your wedding DJ
Now that you know the basics of what makes the best wedding DJ, we want to share a short list of questions you can ask before hiring them:
How long have you been working as a wedding DJ?

How many celebrations do you usually attend per weekend?

Are you available on my wedding date?

Will you or someone on your team be the day-of DJ?

How do you handle specific situations, such as a shy crowd?

What is the style of music you are playing?

How do you handle song requests?

Do you have a backup plan in case something unexpected comes up?