The bachelorette bash is one of the most anticipated events while planning a wedding. Not only is it a time for you to let loose and unwind from all the stress of planning the big day, but it's also a chance to get together with your best friends and do things you love. But as fun as it would be to get away for a destination weekend or stay close to home to celebrate with friends, it's always a good idea to expect the unexpected. After all, things can get pretty sticky quickly when various personalities, interests, late nights and alcohol come together – tensions may arise, and drama can quickly follow.
But fret not; avoiding bachelorette party drama is not impossible, and you can do a few things to help minimize it. From budgeting to communication, we've got you covered with sanity-saving bachelorette party planning tips to ensure a smooth and enjoyable experience for everyone involved. So, take a deep breath and let's dive in!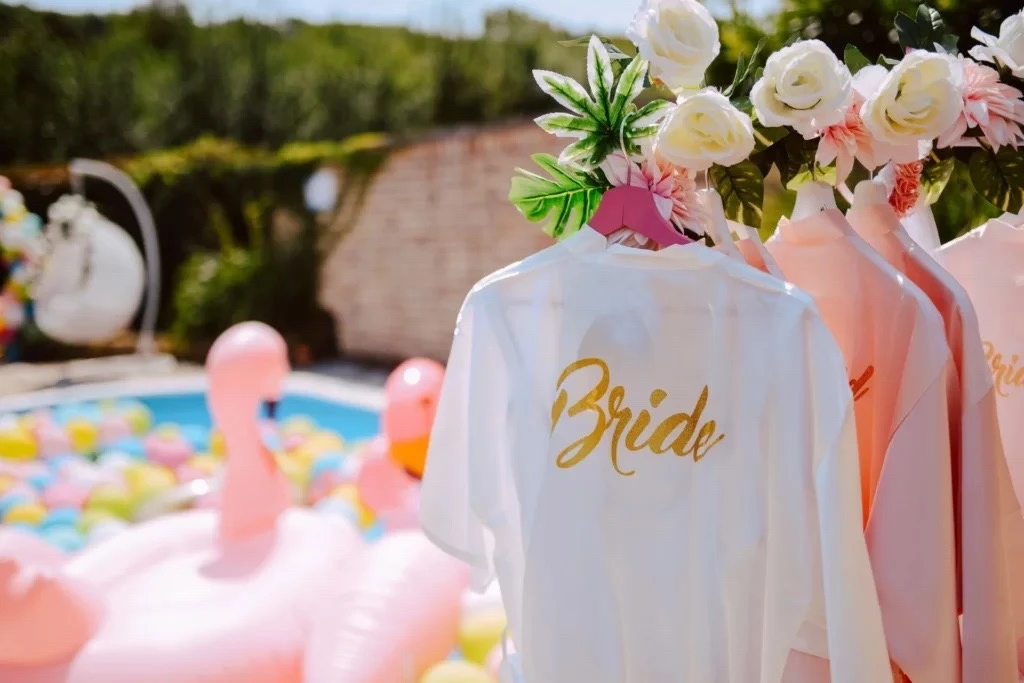 Sanity-Saving Bachelorette Bash Planning Tips
Provide Some Input
One of the keys to hosting a drama-free bachelorette party is clearly understanding what you want for your celebration. Is bar-hopping not your thing? How do you feel about wearing a bride's sash or matching t-shirts? And what about those party props with the male anatomy? These are all classic elements of a bachelorette party that you may want to go over with your bridesmaids ahead of time.
Every bride has different expectations and preferences, so having an open and honest conversation with your bridesmaids about what you envision for your bachelorette bash is vital. This will help you avoid misunderstandings and ensure everyone knows what to expect. Make sure you discuss your preferred dates, location, activities, and any other details you may want to include. 
Following this tip means you'll be setting the tone for a bachelorette party that's customized to  your liking, ultimately resulting in a more enjoyable and drama-free experience for everyone involved.
Consider The Guests
Another important aspect of planning a drama-free bachelorette bash is to consider the guests who will be attending. Things to consider are the costs, the date, the location, travel arrangements, etc. Remember, everyone lives individual lives, and everyone can't afford extravagant getaways, or they may have family responsibilities. 
Be kind and discuss budgeting with all the guests so that everyone can understand the costs and communicate if it's affordable. Doing this will eliminate any bad feelings or resentment later on that will likely result in drama-filled situations.  
Brainstorm Theme Ideas With The Bridal Party
The most successful bachelorette parties are the ones where everyone works together as a team to ensure that the bride is taken care of and, above all, having fun. A good way for everyone to be involved is to brainstorm party theme ideas, whether it's 80s Night, Disco Fever or Girl's Night In. 
Once a theme is set, tasks can be assigned to each bridesmaid so that they're all part of the planning process. If everyone feels that they're contributing and working towards a common goal, they are less likely to buck the system and cause unnecessary drama.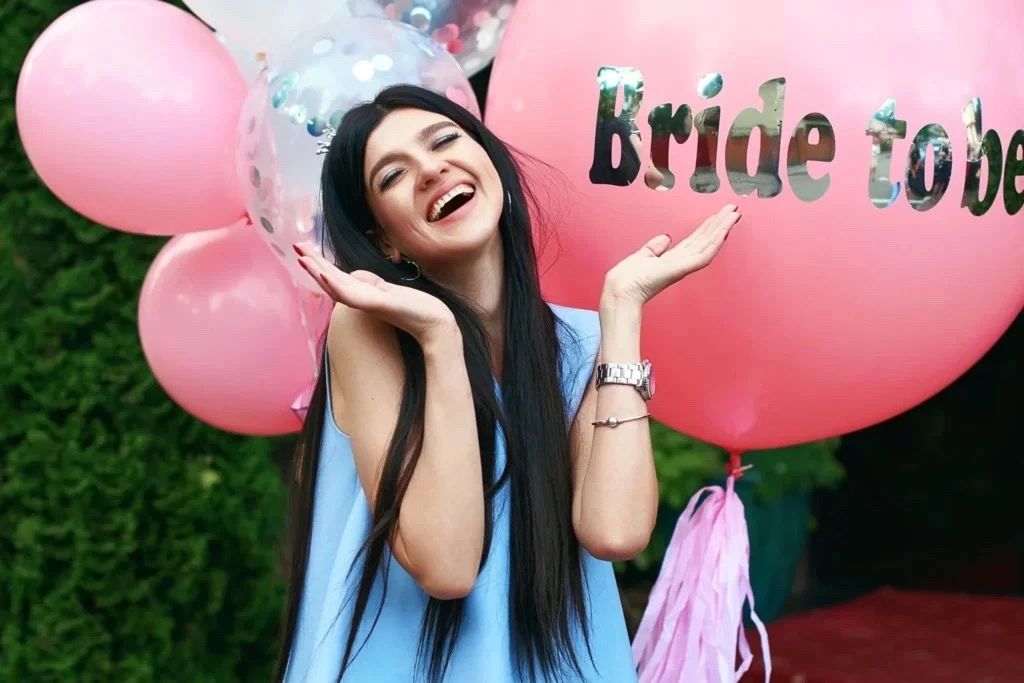 Use Technology 
Many websites and technological tools can help you organize and plan a drama-free bachelorette party. Google Forms, for example, can allow the person in charge of planning to survey the group anonymously. 
Doing this means you can gather vital information about how much everyone is comfortable spending, if they're willing to travel and whether they can chip in to cover the bride's costs. Another option is Survey Monkey, or you can use a scheduling website like Doodle. 
Create A Budget & Stick To It
The worst thing a bridal party can do is plan an epic night or weekend getaway without a budget. Doing so is a sure-fire way to create drama. So, early in the planning stages, ensure a budget has been set and that every bridesmaid knows and is comfortable with the costs ahead of time. 
Remember that not everyone can afford an over-the-top weekend at the spa or a stretch limo and bottle service. A little consideration for all those involved goes a long way. 
Allow For Rest Time
It's crucial to prioritize rest, especially during a bachelorette party. If your celebration is only a few hours long, you may not need to factor in rest time. However, for weekend-long parties, keeping your schedule manageable is essential. 
Providing breaks between activities will enable guests to relax and come back to the group, re-energized and ready to socialize, ensuring a more enjoyable and memorable bachelorette party experience for everyone. It's also a good idea to provide options: those not interested in a bike ride, for example, can opt to hang out at the hotel instead. Remember, an exhausted bridal party can often lead to an irritable and resentful one.  
Planning a bachelorette party without drama requires effective communication, flexibility, and consideration of everyone's expectations and limitations. Establishing clear boundaries from the beginning is crucial, as are being open to compromise and providing alternative options. 
By following these easy tips, you can ensure a drama-free and enjoyable bachelorette experience for everyone involved and create memories that will last a lifetime. After all, the ultimate goal of a bachelorette party is to celebrate you, the bride-to-be, with love, laughter, and unforgettable moments.