When planning a wedding, few elements are as integral and visually captivating as the flowers. While classic blooms have their timeless charm, there is something genuinely magical about incorporating exotic flowers into your special day. These extraordinary blossoms, sourced from far-flung corners of the world, add something truly unique to the wedding experience. 
In this article, we will delve into the captivating world of exotic floral inspiration, exploring the endless possibilities they offer to make your dream wedding an unforgettable celebration of love and beauty. Whether you're drawn to vibrant hues, striking textures, or alluring scents, join us as we unravel the secrets to creating a stunning and one-of-a-kind floral display that will leave your guests in awe.
Orchids: Regal and Elegant
Orchids are the perfect choice for an elegant wedding. These stunning flowers come in various colours, from vibrant pinks and purples to creamy whites, pairing beautifully with wedding gowns and bridesmaid dresses.
For your bouquet, orchids like dendrobiums, phalaenopsis, and cymbidiums work wonderfully on their own or mixed with roses and lilies. Their delicate petals and regal shape will make a dramatic statement as you walk down the aisle.
In your hair, a single orchid bloom or a sprig of more miniature orchids tucked behind your ear is an easy yet glamorous adornment. Scatter a few orchid blossoms throughout an updo or braid for a whimsical look. 
Boutonnieres, corsages, and centrepieces also provide opportunities to incorporate these exotic flowers. A few orchids sprinkled with eucalyptus leaves on tables create an upscale feel. 
While orchids have a reputation for being high-maintenance, many varieties are suitable for weddings and last 7-14 days after cutting. With proper hydration, these aristocratic blooms will infuse your special day with their rare beauty and seductive allure from start to finish.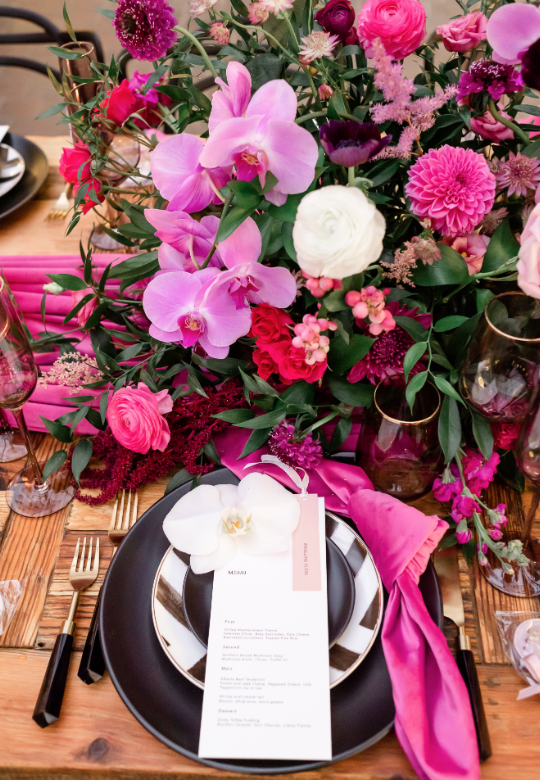 Birds of Paradise: Unique and Striking
Birds of Paradise are showstoppers that will make a dramatic statement in your wedding day decor. Their colourful, tropical blooms are unlike any other flower and are perfect for couples seeking exotic floral inspiration.
The stunning orange and blue flowers, shaped like exotic birds in flight, will elicit gasps from your guests. You can carry a bouquet featuring only birds of paradise or combine them with orchids, anthuriums or tropical greenery for an ultra-lush look. Either way, these exotic flowers are ideal for photo ops, especially if you want close-up shots of your bouquet.
Brides looking to incorporate Birds of Paradise in their hair or as corsages should consider the smaller varieties, like the Dwarf Bird of Paradise. The larger types, such as the Giant Bird of Paradise, are better suited as statement pieces in your bouquet or in the ceremony and reception décor.
With their eye-catching colours and sculptural shapes, Birds of Paradise add a tropical vibe and visual interest to your wedding day. Whether in your bouquet, hair or as décor, these striking blooms will surely make a lasting impression and complement an exotic theme.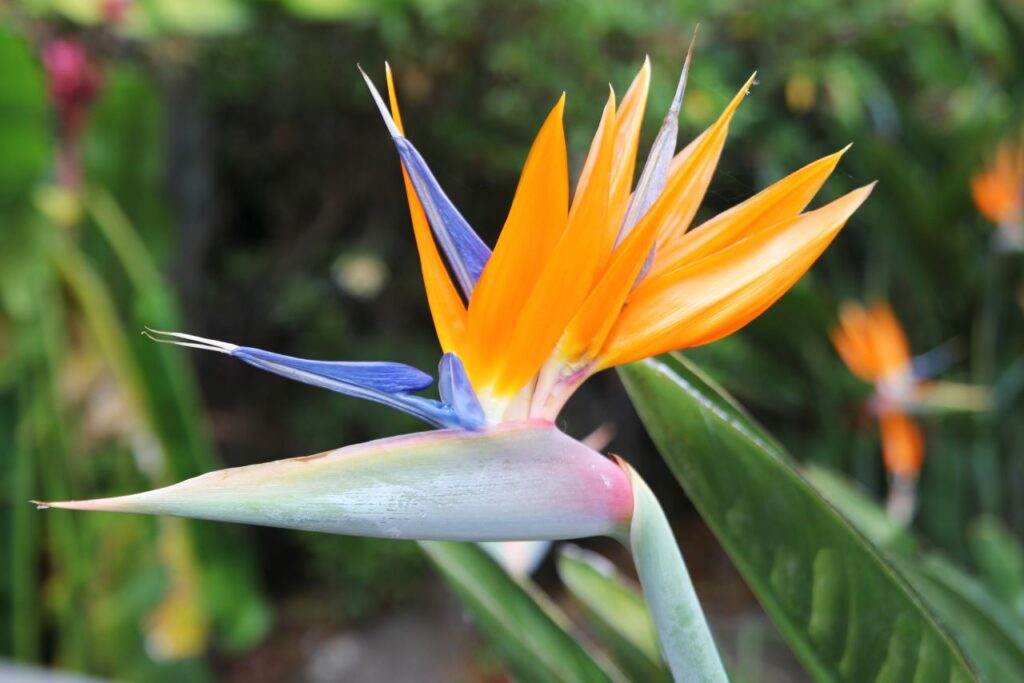 Heliconia: Colourful and dramatic
Heliconia, also known as lobster-claw flower, are stunning exotic flowers that make a dramatic statement. Their colourful, elongated petals resemble lobster claws, hence the name. Heliconia comes in vibrant hues like red, orange, yellow and green.
Add a pop of colour to your bridal bouquet or floral crown with heliconia. Their brightly coloured petals will make your arrangement stand out. Heliconia pairs well with tropical greenery for a lush jungle vibe, or combine them with delicate flowers like orchids for contrast.
For a tropical look, carry a bouquet of just heliconia or incorporate them heavily into your floral arrangements. Their unusual shape and vibrant colouring give heliconia an unmistakable tropical allure. You can also display heliconia in tall vases throughout your event to showcase their dramatic effect.
The elongated shape of heliconia petals makes them perfect for adding height and drama to any floral design. Use these exotic flowers in tall centrepieces, arches, or columns. Individual heliconia blooms also work well for adorning chairs, altars, or staircases.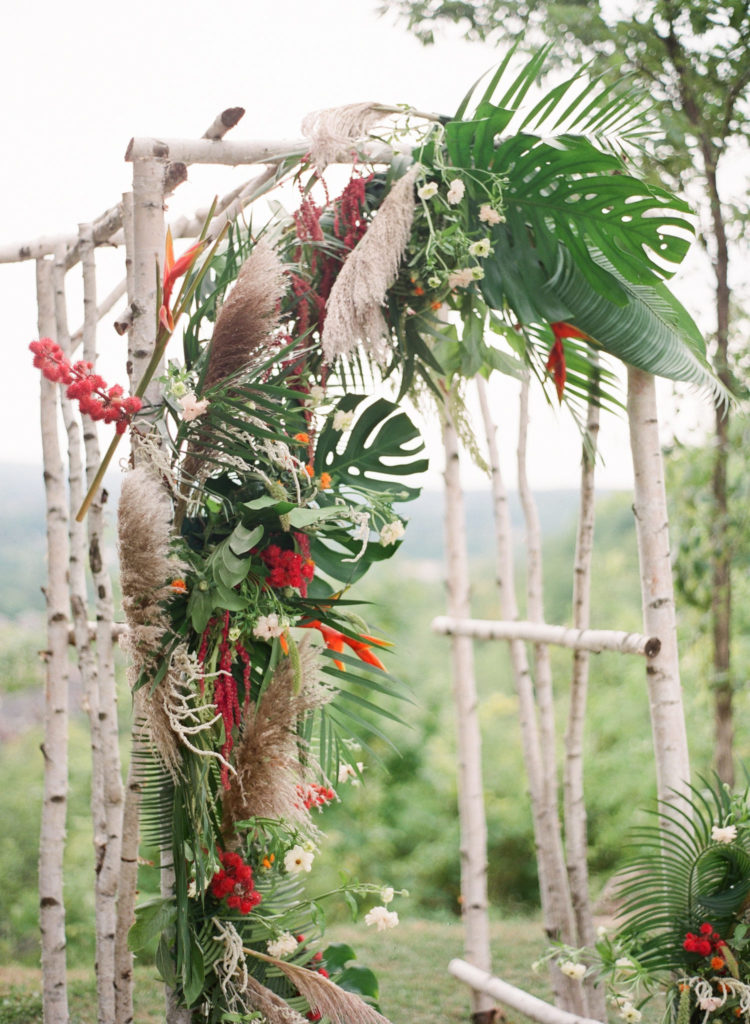 Protea: Whimsical and Sculptural
The protea flower is a unique and whimsical choice for your wedding floral arrangements. Native to South Africa, proteas feature textured, sculptural blooms that look like they came straight out of a fantasy world. 
These exotic flowers come in various sizes, from the massive king protea to the dainty pink ice protea. Their colours are just as diverse, ranging from creamy white to vibrant pinks, oranges and reds. Unlike any other flower, the fuzzy, shaggy-looking petals give proteas a whimsical, unstructured quality.
Proteas pair well with various flowers, from roses and orchids to greenery like eucalyptus leaves. Their bold forms help anchor mixed arrangements and heighten low, full bouquets. Combine proteas with dahlias, asters and goldenrod for a lush, bohemian look. Or create a striking monochromatic arrangement using different types of white proteas.
Brides often wear proteas in their hair or carry a protea bouquet to make a memorable style statement. Groomsmen can wear boutonnieres featuring a mini pink ice protea for a cohesive look.
To preserve these exotic flowers after the wedding, hang them upside down to dry. Their sturdy blooms will hold their shape for years, providing a lasting memento of your special day. Dried proteas also make incredible, long-lasting decorations for the home.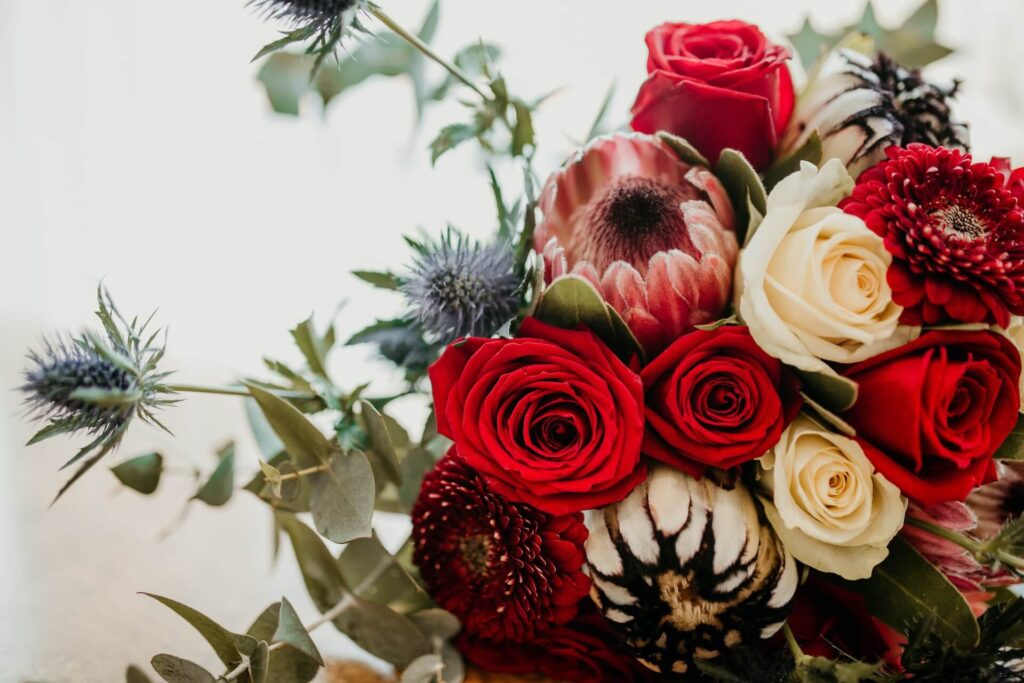 Anthurium: Vibrant and Long Lasting
The anthurium is an exotic flower that makes a dramatic statement. With shiny, waxy leaves and bright red, pink or orange blooms, anthuriums are perfect for adding a pop of colour to your wedding look.
They pair beautifully with more delicate flowers like orchids, roses or lilies in a lush, tropical bouquet. Or use their large blooms and leaves to make a simple but striking corsage or hairpiece. They can also be incorporated into a floral crown or flower wall backdrop for an over-the-top look.
With so many colours, these exotic flowers can match any wedding theme or style. Classic red and pink varieties complement a glamorous, romantic theme. Bright orange anthuriums are ideal for a vibrant, bohemian wedding. Their waxy petals even work for an art deco-inspired celebration.
To use anthuriums in your wedding floral arrangements, talk to your florist about ordering cut blooms ahead of time and the best way to care for them before your big day. With the proper TLC, these exotic flowers will stay gorgeous for your ceremony and reception.