Add a personal touch to your décor with these vintage-inspired crochet hoops. Dye them to match your décor and get creative with a unique style all your own.
Finish the look with more DIY projects and be sure to check out 10 Rules for Dying Fabric for Your Wedding Day for tips on dyeing the crochet doilies or other fabric.
5–8 crochet lace doilies in various sizes
X-large pot (that will no longer be used for food)
Heating element
Long disposable tongs or chopsticks
3 embroidery hoops
Stainless steel sink and water
1 or 2 cans of spray paint
1 piece of 20″ diameter white linen fabric
2 boxes of fabric dye
Large, 30″ piece of cardboard and 20 long pins
2 cups sugar
1 cup water
Directions:
Step 1: Assemble materials and read directions.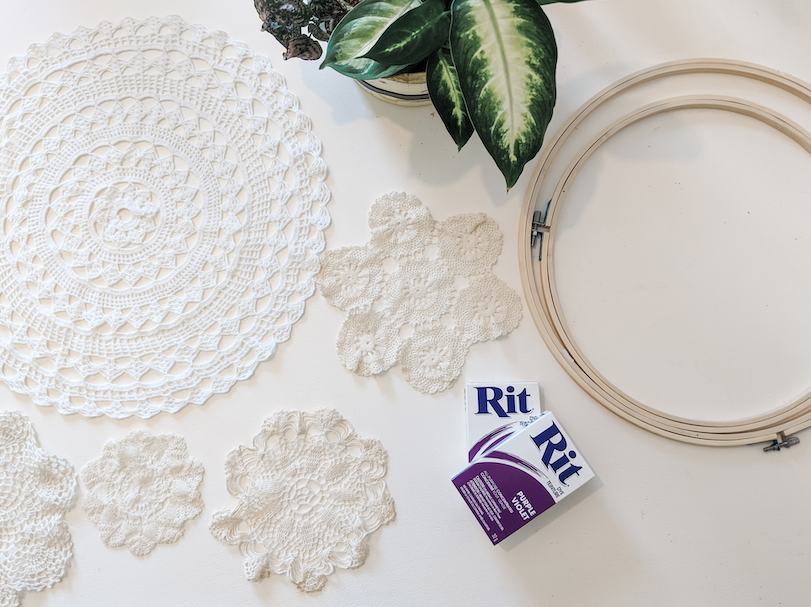 Step 2: Dye crochet doilies following the directions provided by dye. Please note they should take the colour quickly.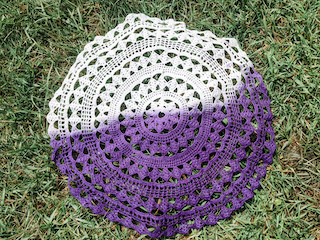 Step 3: Rinse and double wash doilies.
Step 4: Spray paint embroidery hoops let dry.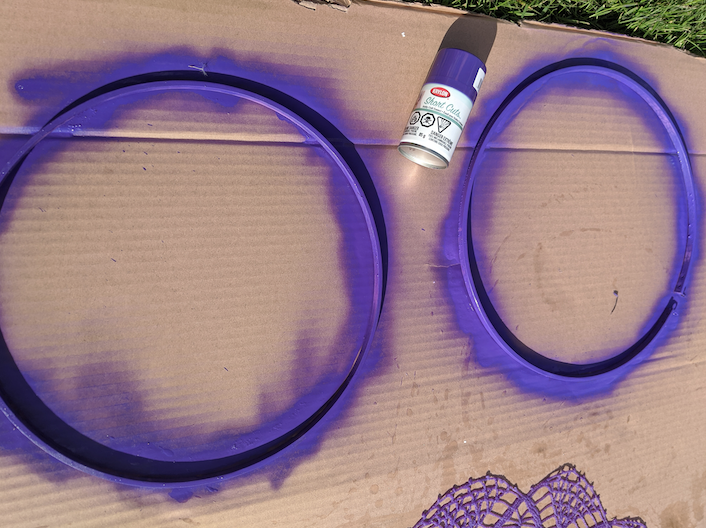 Step 5: Boil the sugar and water together to create a sugar starch paste.
Step 6: Dip dyed doilies into the sugar starch then set in painted and dried embroidery hoops.
Step 7: Lay the doilies on the cardboard. Use pins to stretch the doilies and hold them in place.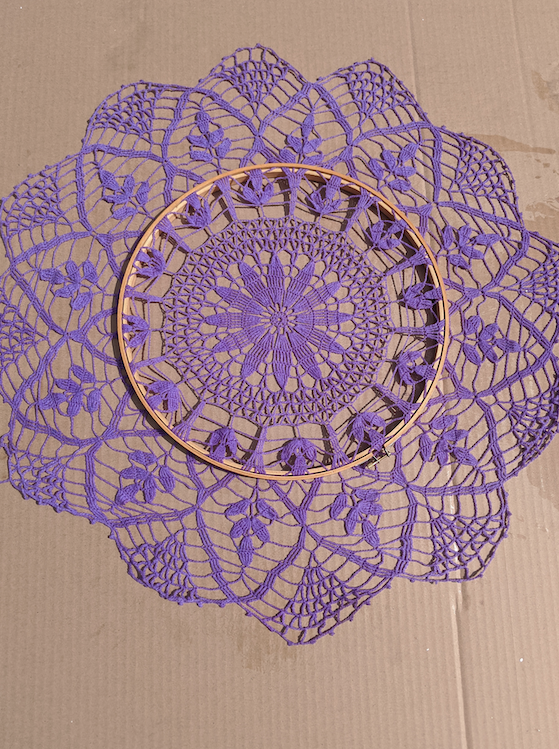 Step 8: Let the doilies dry for 3 days. The lace will get stiff and hold its shape.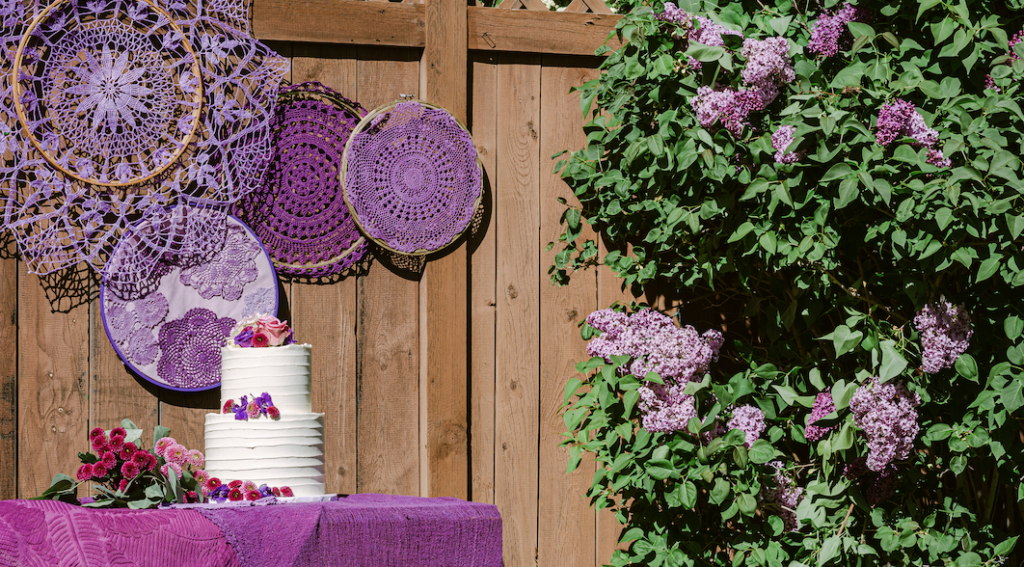 TIPS
Feel free to experiment with varying shades and concentration of dye for the final product. A bit of variation in tone can add to the look, so don't worry if the doilies take or hold the dye differently. Also add more sugar starch to the doilies as they dry if they are not holding their shape properly.
Written by Vonda-Lee Sharun. Vonda-Lee was an international fashion model for 10 years before starting her own design label, Ayla Rae. Ayla Rae designs are sold through Rae's Closet, and across numerous bridal stores across Western Canada.