Every wedding should be as unique and wonderful as the couple being celebrated, with as many personalized, authentic touches as possible. Add creative DIY flare to each wedding-planning step with Fujifilm Printlife's personalized creations, whether your wedding aesthetic is boutique-luxury, culturally traditional, cottage-core or all your own!
From engagement to honeymoon, the Wedding Collection has you covered with easy-to-customize items that are printed right here in Canada. Create stress-free invitations, wedding accessories, photo gifts and wedding favours that suit your style and wow your guests too! And after the party's over, turn your favourite photos into incredible high-quality prints and photo books packed full of memories.
Invitation to Love
Start your wedding journey strong with distinctive Save-the-date announcements: send 4×8 full-colour cards for something different and noteworthy. Go all out with personalized wedding invitations in textured linen with rounded corners. A variety of card themes and templates to choose from makes the design process as easy as saying "I do!"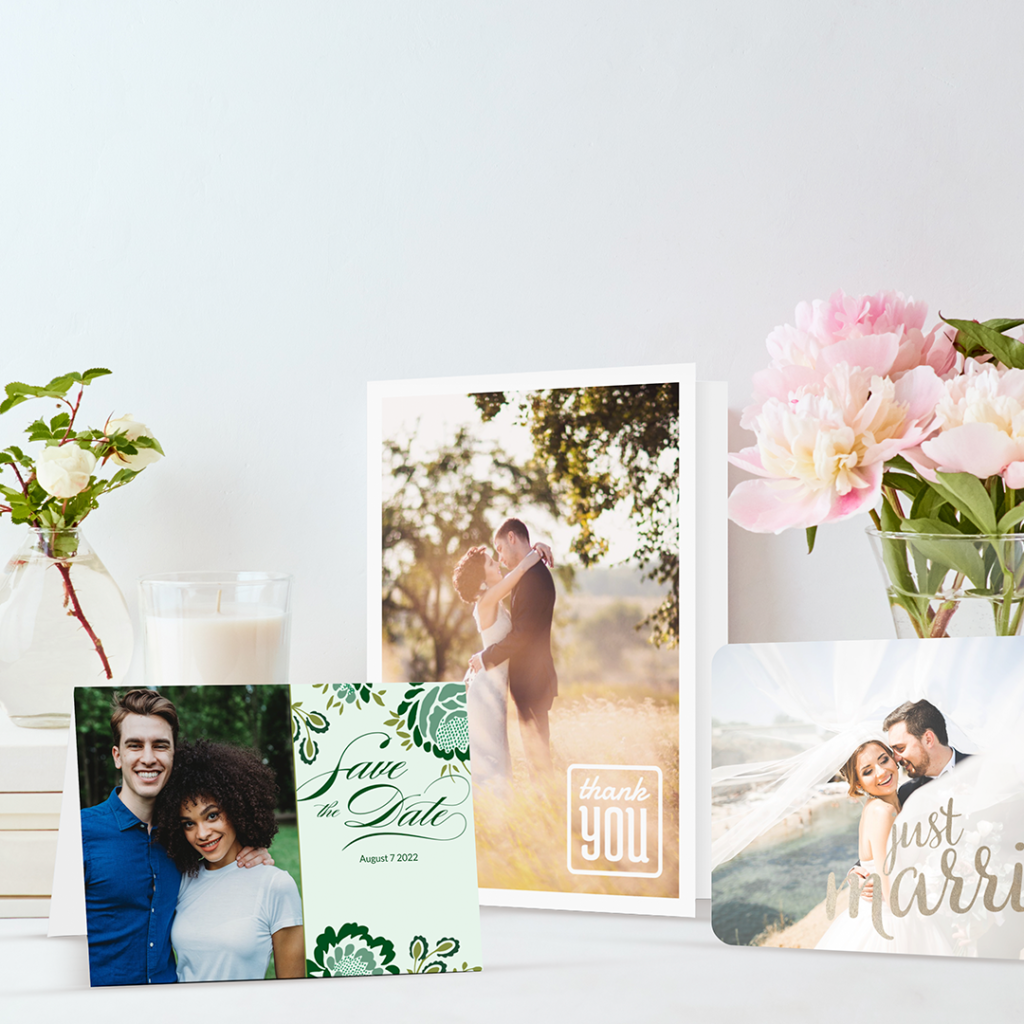 Signs of the times
Decorating the wedding ceremony location and party space becomes a piece of wedding cake when you add customizable panoramic prints and high-quality posters to the mix: add photos of the couple to turn the prints into a wedding welcome banner, bride-or-groom seating direction signs and anything you can think of! All the rage for weddings this year, cloth face masks can be as classy, funny or creative as you like – add a photo, a whimsical design or a few special words to break the ice among table-mates. And if the couple is bringing their dog or other pet into the ceremony, outfit them with celebratory, ultra-cute pet bandanas.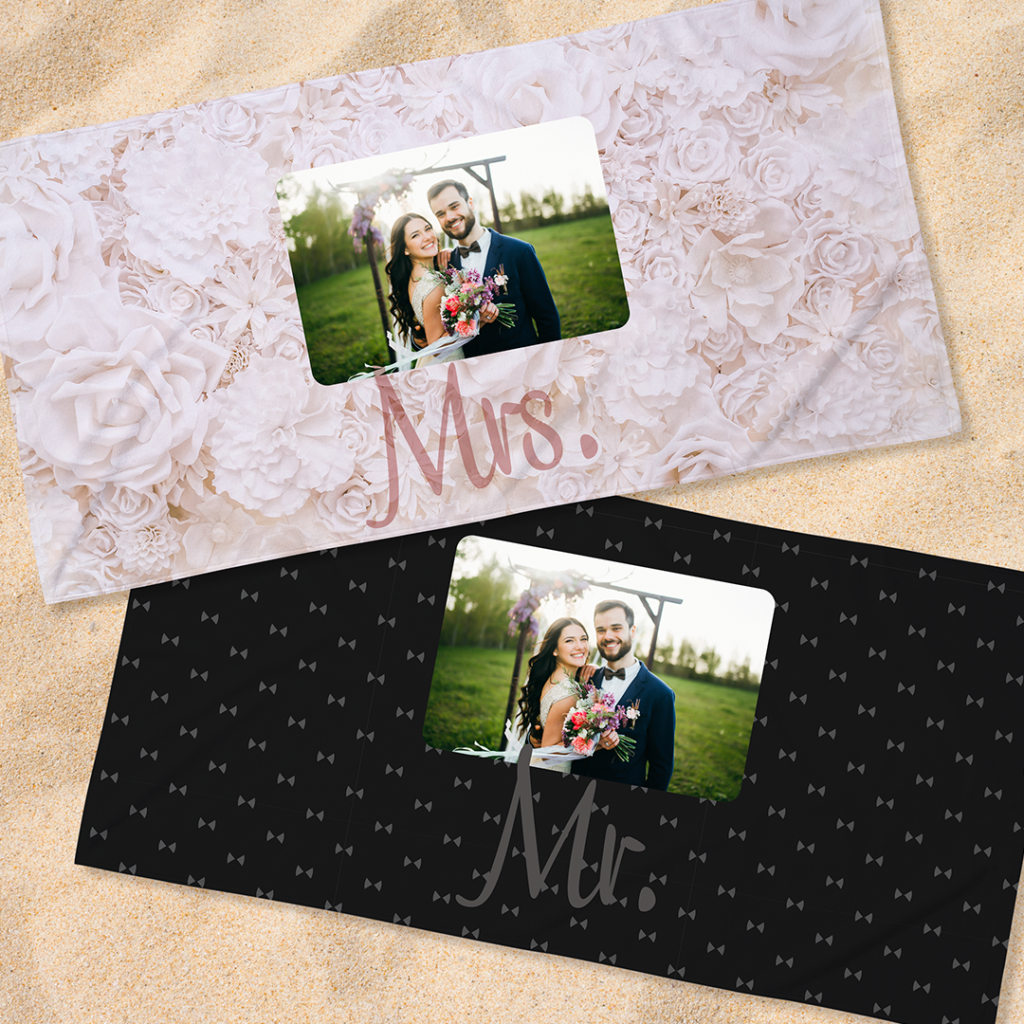 Wine, dine and divine!
After the couple has said "I do," it's time to start the party! Make it extra-extraordinary with one-of-a-kind party favours suited to each and every guest. For the big coffee and tea drinkers, add photo mugs next to their name cards. Whether your wedding is in summer or winter, several guests are sure to appreciate a frosted beer stein or wine tumbler commemorating the day. Or give guests something that sparkles, like customizable metal ornaments for the Christmas tree or to hang anywhere in the house.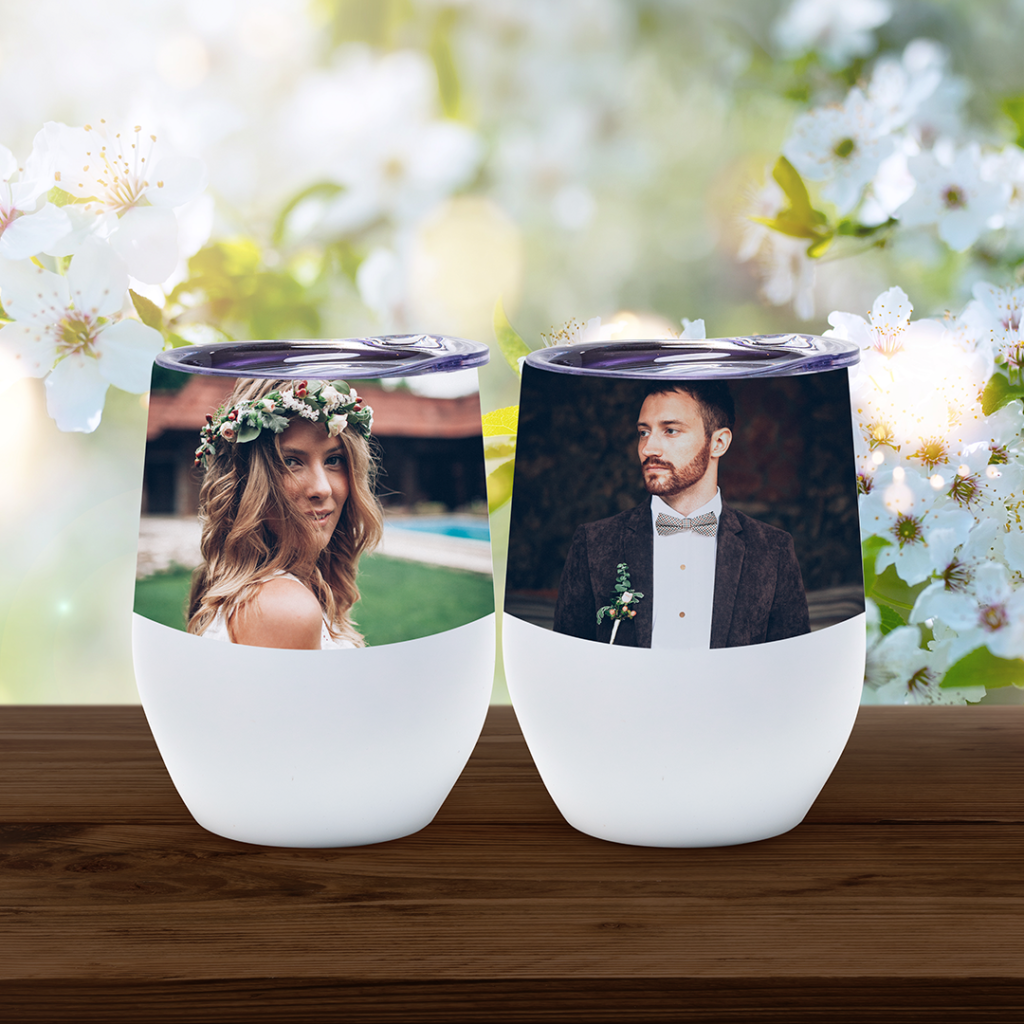 Photo booth fantasy
Once a quirky party option, photo booths have become a wedding must! Not only do they add a dose of ridiculous fun to the day (especially when stocked with hats, boas and other costumes), but they let guests and the wedding party relax and really be themselves in front of the camera. Make those candid moments into memories with retro-looking instax style prints to mail-in Thank You cards or create photo-booth photo books that capture your friends' and family's silly side.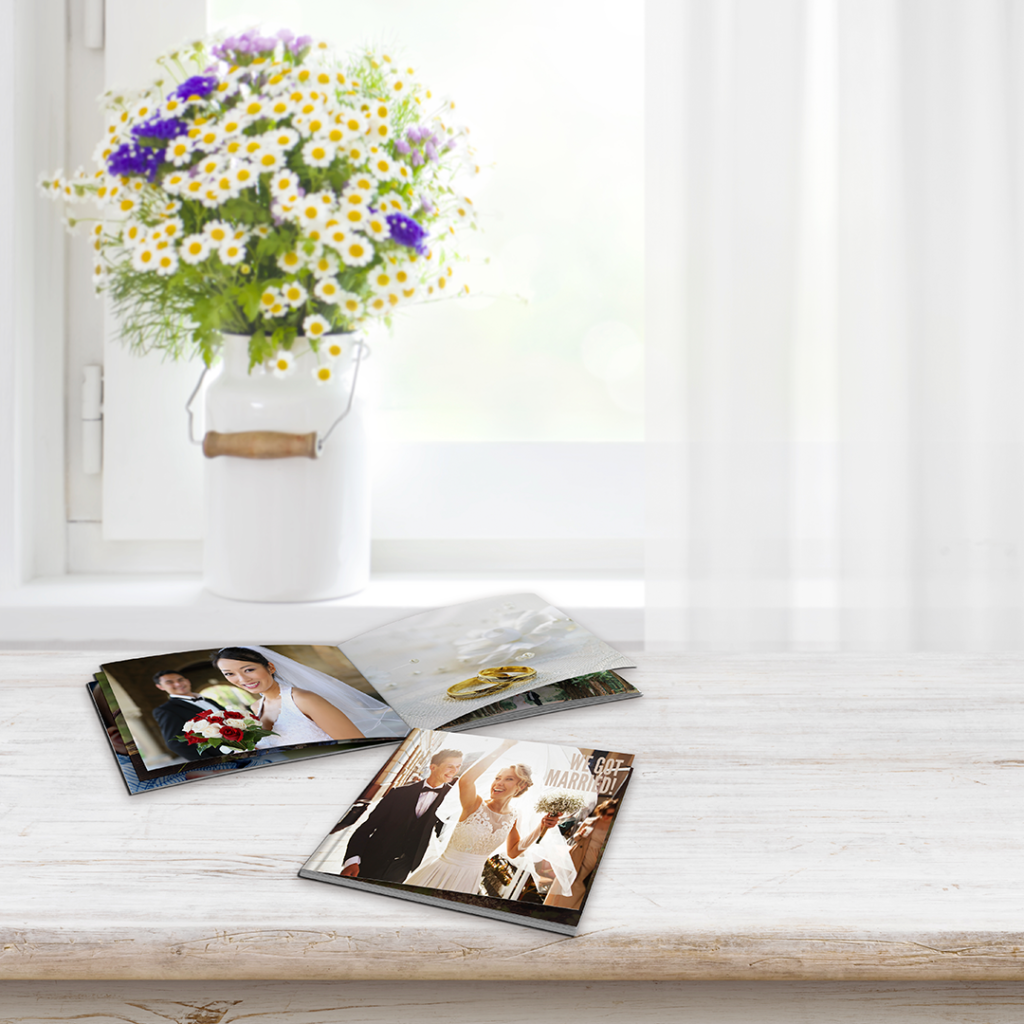 Honeymoon sendoff
Say bon voyage in style to the happy couple as they leave on their honeymoon with some lovable—and remarkably useful—swag that puts them in the spotlight once again. Add a memorable moment from their engagement or a recent romantic getaway to soft beach towels. Design a pair of long-lasting wine tumblers with a favourite couple photo. Even create a one-of-a-kind cozy blanket for them to curl up under together.
Memories worth framing
 After the vows have been said, cake cut, first dance danced and a thousand photographs were taken of every moment, the real challenge arises: what to do with all those photos! Professional photographs and candid shots alike hold so many incredible memories, so give your most prized images their due by framing them to your liking, making them into modern metal wall art and designing photo books in all shapes and sizes, some to keep and some to give away to family and friends.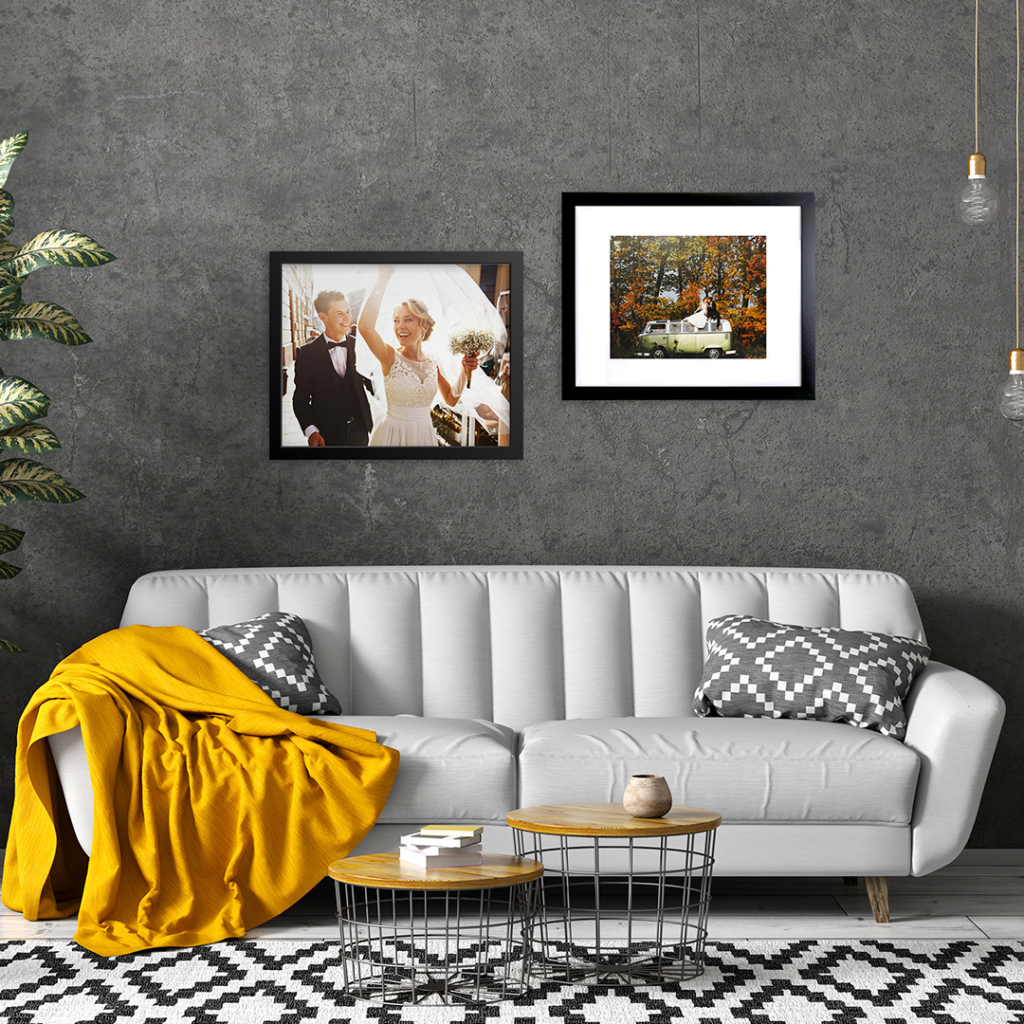 Last on the wedding list but certainly not least, add a personal touch when sending Thank You cards to guests for their gifts and making the big day so wonderful!
Find all these wedding goodies and even more ideas in Fujifilm Printlife's wedding collection and other personalized collections.
Writen by Robyn Fadden