For many of us, our moms were our first role models, our biggest cheerleaders and the ones who love us beyond measure. She's been by our side through the highest highs, the lowest lows, and the crazy rollercoaster turns in between. But there are few days in life more emotional than your wedding day, which is why you'll want Mom by your side through it all. 
From the first look between you and Mom, to your walk down the aisle, to your reception toast, there will be many memorable mother-daughter wedding moments that you'll want to capture on film. You'll want to let your photographer know in advance which moments you absolutely want captured on camera. So we've rounded up a few of our favourites so that you'll always have a memento of the special bond that you share.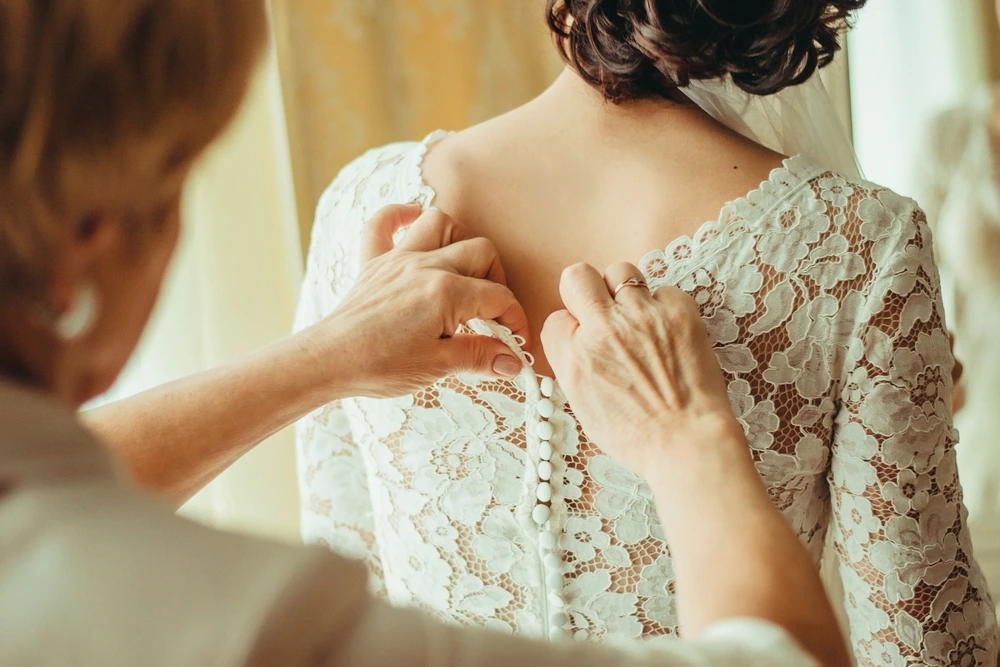 The bridal prep
Finalizing your hair and makeup, putting on your wedding dress and sharing a glass of champagne before the ceremony with your bridal party should all be captured on film. But don't forget to include Mom in the bridal prep. She'll want to join in on the pre-ceremony festivities too, and having her there will add to the heartfelt wedding moments you'll want to remember forever. From sharing sweet glances in the mirror to her buttoning up your dress and fanning out your train, these are once-in-a-lifetime moments that you'll both cherish forever.
The first look
The mother-daughter first look is among a wedding day's most sentimental wedding moments. The room will fill with emotion when the mother-of-the-bride sees her daughter in her wedding dress for the first time. 
But that's not the only first look that should be photographed with Mom. After spending months planning your wedding with your mother's help, you can honour her by planning a 'first look' at the reception space with her by your side. To see all your hard work pay off with the decor, the flowers and more, it will be a magical moment to share with your mom, your biggest supporter. 
The first embrace
Throughout your special day there will be many tears, particularly when you embrace Mom for the first time as a married woman. It's a special moment between the woman who raised you and the baby she raised to be a beautiful bride. 
The emotion in that moment is so genuine and pure that when you look back at the photo, you'll feel like you're right back in your mother's arms. It's one of our favourite mother-daughter photographs and one you'll want in your wedding album.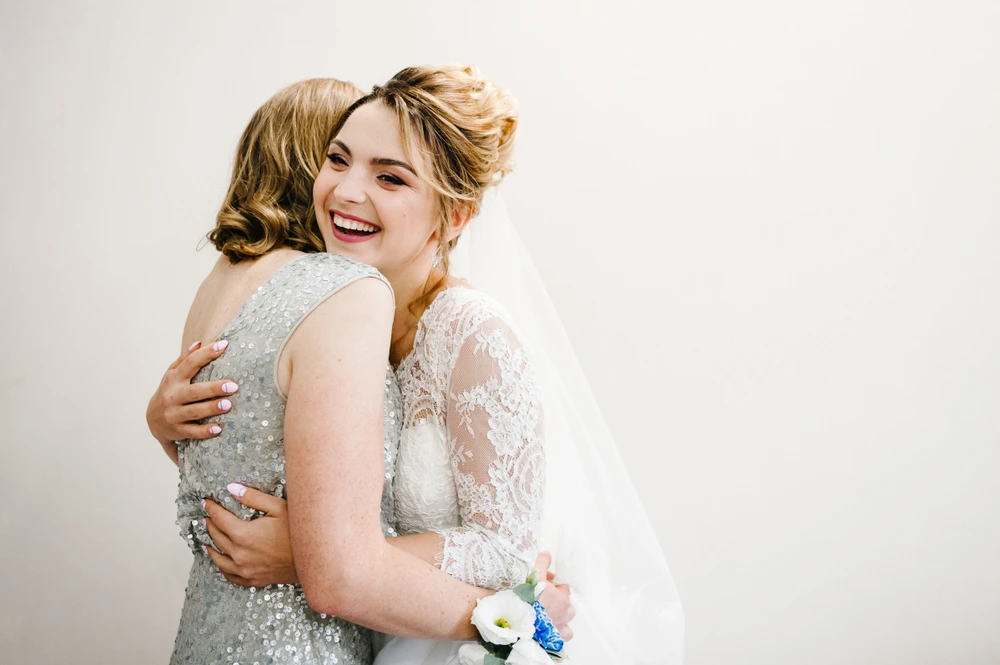 The walk down the aisle
It's not just dads who get to walk the bride down the aisle – Moms are just as likely to perform the honour nowadays. This will be one of the most emotional and highly anticipated wedding moments, one that should absolutely be captured on camera. It's a powerful symbol of love and sacrifice, the moment when Mom hands over her daughter to her husband, marking her transition from caregiver to confidante. Cue the tears – and your camera!
Pre-wedding toast
If your mom wants to make a toast in your honour, whether it's before the wedding ceremony in the bridal suite or during the reception, ensure that you let your photographer know ahead of time so that they can be on hand to capture the moment. Wedding toasts and speeches are always filled with laughter and emotion, making for some of the night's best photographs. 
The candid moments
Candid shots are our favourites by far. These unplanned, unstaged wedding moments are what tell the "real" story of the day. Wedding portraits are beautiful, yes, but candid shots show movement and emotion that can't be captured in staged photos.
Make sure you let your photographer know that you want a good mix of photos, both portraits and candid shots. That way, he'll be ready to snap pics of you reaching for Mom's hand while walking up the aisle, or twirling her on the dance floor late into the night.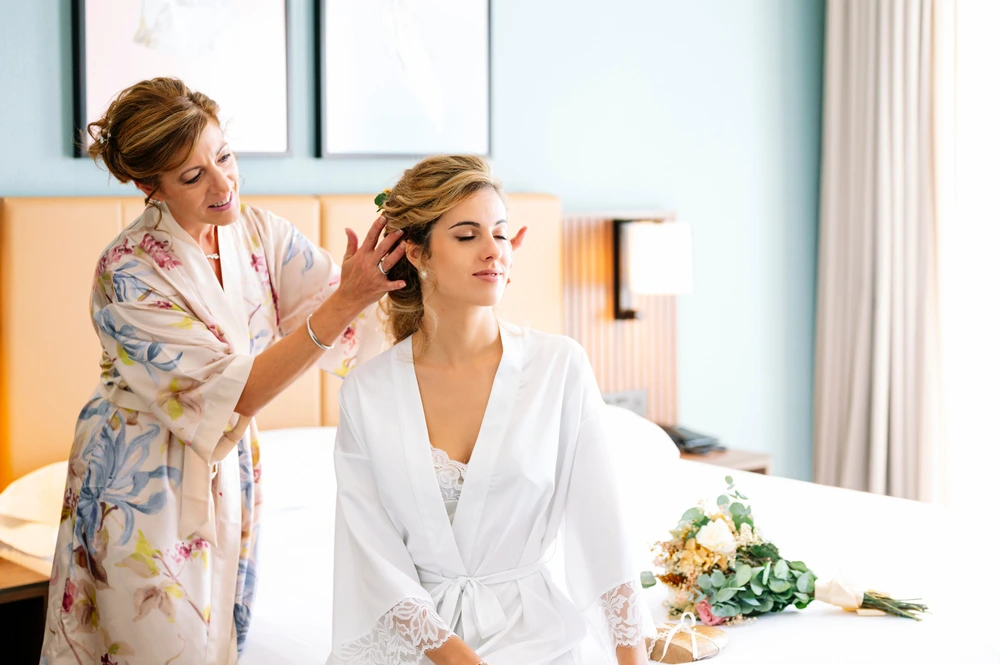 The dance floor
Wedding dance floors are always a great place to capture images. With so much movement, so much joy and so much laughter, the dance floor is where you and your guests will have the most fun. Carve out a moment with Mom to share a sweet dance or sing along to your favourite song. If your photographer is quick on the draw, he'll be there to capture it on camera. 
The farewell
Saying goodbye to your mom at the end of the night will be a bittersweet wedding moment. With many brides moving out of their parents' homes after the wedding, the final farewell will be even more sentimental, a symbolic gesture of you leaving your childhood behind. Some photographers may not always stay until the very end of the wedding to capture this moment, so be sure to have a friend or family member nearby to snap a photo of your tearful goodbye with Mom.