Your wedding day is a magical journey filled with love, laughter, and cherished memories. The memories you'll make with your partner, family and, of course, your bridesmaids will be priceless, and we couldn't be more excited for you! One of the first steps of this extraordinary journey is choosing the special people who will stand beside you as bridesmaids. Asking your best friends to be part of your bridal party is a beautiful moment, and with the right bridesmaid proposal ideas, you can make it even more memorable.
Whether you ask the question with a gift or make it fun with a tasty snack or game, these bridesmaid proposal ideas will help you pop the question in style.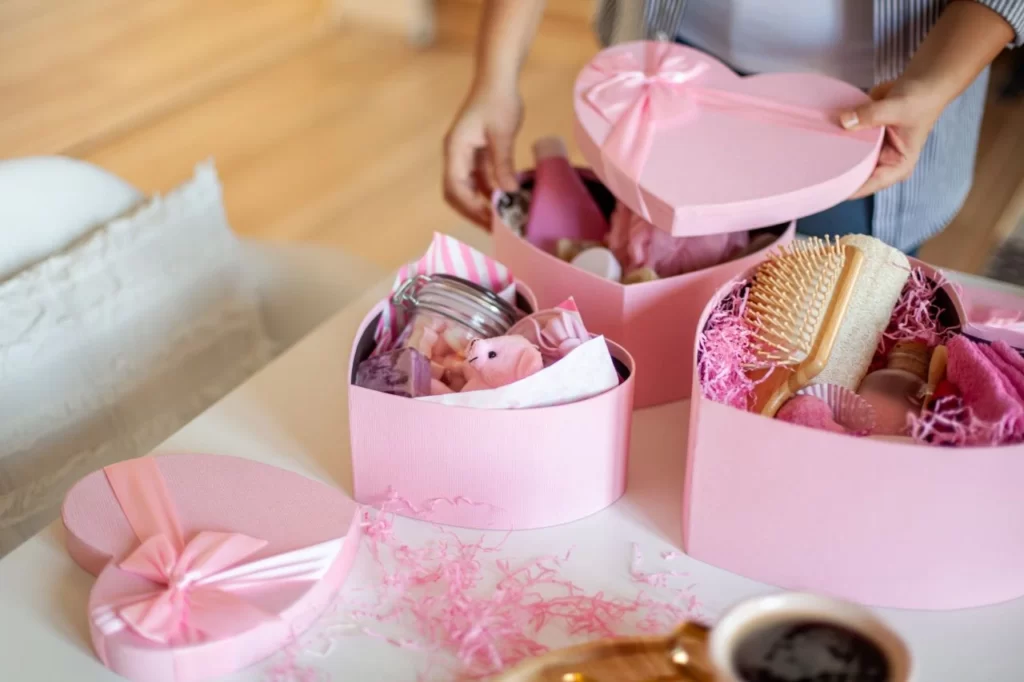 Personalized gifts
Show your appreciation and love by gifting each potential bridesmaid a personalized gift. Choose something unique to their taste and personality that will leave them in awe.
Some personalized gifts for the bridesmaid proposal can include:
Monogrammed jewelry
Custom-made tote bags
Engraved keepsakes
A photo collage of your favourite memories
Adding a heartfelt note expressing your wish to have them by your side on your special day will make the proposal oh-so memorable.
Destination reveal
If you're planning a destination wedding, here's a great idea: surprise your girls with a unique bridesmaid proposal that reflects the wedding location. You can create customized travel kits filled with essentials for the trip and little gifts that represent the destination (leis for Hawaii, flip flops for a beach wedding, or mittens for a winter getaway), accompanied by a handwritten note revealing your chosen destination.
Thoughtful keepsakes
Another creative bridesmaid proposal is giving your best friends a sentimental keepsake that represents your bond and shared memories. For example, compile a photo album that captures precious moments you've shared, or create a personalized scrapbook filled with handwritten notes, mementos, and inside jokes. It will serve as a proposal and a reminder of your friendship.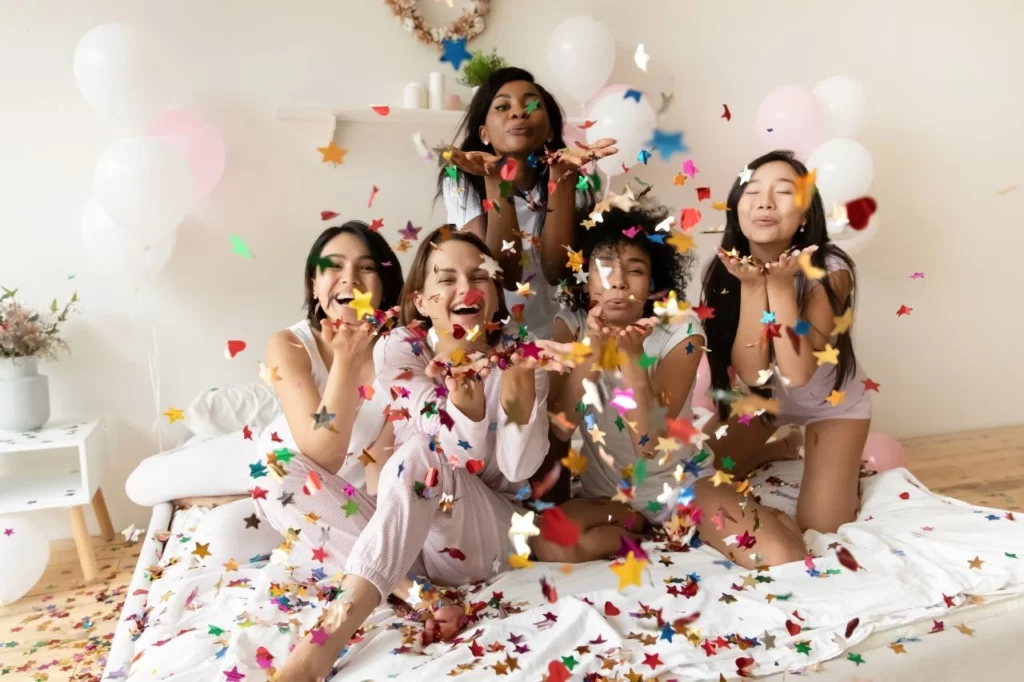 Surprise party
Who doesn't love surprises? Girls adore them for sure! If your besties are fans of grand gestures, why not organize a surprise gathering to ask them to be your bridesmaids? This can be an intimate brunch or a fun-filled girls night out or a surprise trip to the spa. Or if you're surprising them with a party at home, you can decorate with balloons, banners and flowers in their favourite colours and serve their favourite foods before presenting each one with a carefully crafted bridesmaid proposal box containing personalized items and a heartfelt invitation to be part of your bridal party.
Bridal party puzzle
This is a trend that has been gaining momentum for quite some time now, and it's super easy to pull off. Putting together a custom puzzle featuring a photo of you and each potential bridesmaid is a really creative way to pop the question. You can also write a message on the back of each puzzle piece, and present the pieces in separate boxes. As they complete the puzzle, the heartfelt message and your invitation to join your bridal party will be revealed.
Pop the question with popcorn
Special moments call for unique gestures, don't you think? So why not organize a cozy movie night and surprise your besties with personalized popcorn boxes or bags? Print "Will you be my bridesmaid?" on the containers or bags and fill them with their favourite popcorn flavours. You can also print the question on the bottom of the bag as a message that will be revealed only when they finish all their popcorn. It will be a fun surprise for all!
As you embark on your wedding planning journey, you'll want your besties by your side every step of the way. Incorporating some of these creative bridesmaid proposal ideas into your wedding preparations can make the experience unforgettable for you and your friends.
Remember, it's not just about the proposal itself but the bond and memories you create together that will last a lifetime. So, let your imagination soar and create a bridesmaid proposal that will make your besties say "yes!" with a resounding cheer.