When it comes to selecting an engagement ring, every person has distinct needs. While some may want that big, sparkly diamond, others may care less about size and more in the overall design. Some may prefer a sapphire over a diamond or forgo a center stone entirely in favour of a simple band. Each person's style varies, which is why we see engagement ring trends evolve over time. 
Engagement rings are no longer simply about buying a big diamond or choosing white or yellow gold. Just as modern-day couples personalize their wedding experience, they also put their unique stamp on the wedding rings they choose. Here are some of the hottest engagement ring trends that are set to shine in 2024. 
Coloured gemstones
Coloured gemstones are not new in the world of engagement or wedding rings, but they do live in the shadow of the more preferred and traditional white diamond ring. But that doesn't mean they are any less unique. They're currently experiencing a surge in popularity among couples that want something a little more unique, whether they prefer an understated look or something more daring and dramatic. 
If you're looking to go bold, sapphires are a beautiful, regal choice – just ask Princess Kate Middleton, who wears the late Princess Diana's sapphire showstopper.  Emeralds also make a strong statement, providing a pop of colour for those who prefer a bit of flair in their everyday look. 
And for those who want a more subtle look, a light yellow canary stone or a blush pink diamond are all popular choices.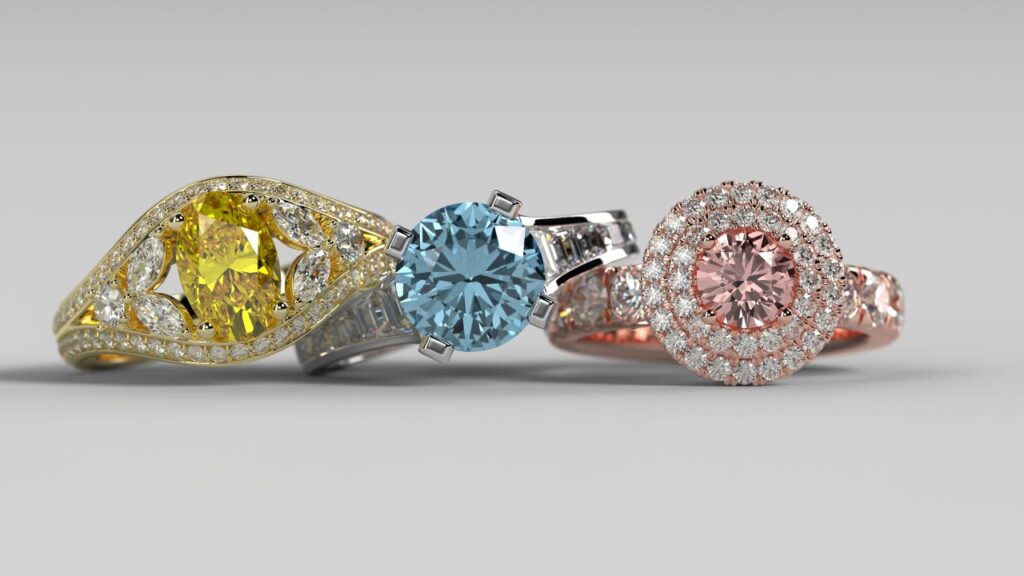 Custom engagement ring designs
Custom designs are one of our favourite engagement ring trends you can expect to see next year. With modern couples looking to venture beyond traditional weddings, more and more are opting for rings that mirror their personalities and individual love stories. 
For example, American musician, rapper and songwriter Machine Gun Kelly proposed to Megan Fox with an unconventional engagement ring featuring two large stones (one emerald and the other white diamond), which is referred to as a 'Toi et Moi' setting. Even more unique is the design of the ring itself: two rings with bands of thorns that, when worn together, form an obscure heart. 
If you're creating a custom engagement ring, remember to incorporate something meaningful to you and your relationship. You want your ring to tell a story and symbolize your unbreakable bond. It's not just about the size anymore – it's about encapsulating your unique journey within a daily-worn emblem.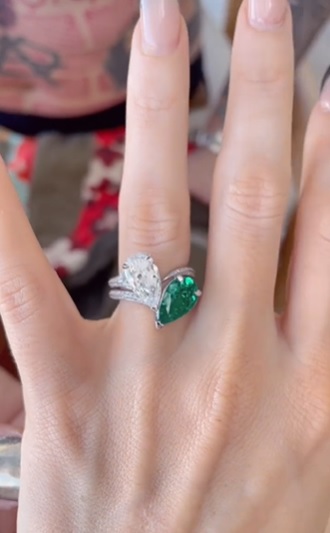 Made, not mined
Eco-friendly engagement ring trends are on the rise as more couples search for ways to help protect our planet. Ethically sourced gemstones, lab-grown diamonds, and recycled precious metals have become essential components of these conscientious symbols of love. 
Antique and vintage engagement rings are an excellent ethical option for a proposal. Because the stones have already been mined, the materials have already been found, and the labour has already been done, it lessens the industry's carbon footprint.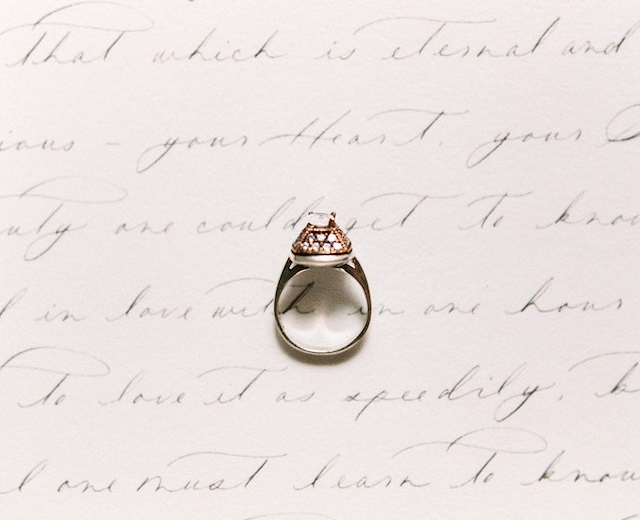 Double-banded engagement rings
As couples look for alternatives to conventional solitaire or halo designs, new and innovative engagement ring trends emerge. Among these fresh choices is the double-banded engagement ring. 
Building upon the stacking band trend that we see in everyday fashion, the double-banded engagement ring offers a new level of uniqueness in engagement ring trends. The dual bands are positioned with a distinctive gap between them, creating an illusion of a center stone being suspended or floating between them. It has a less traditional feel to it but still makes a statement.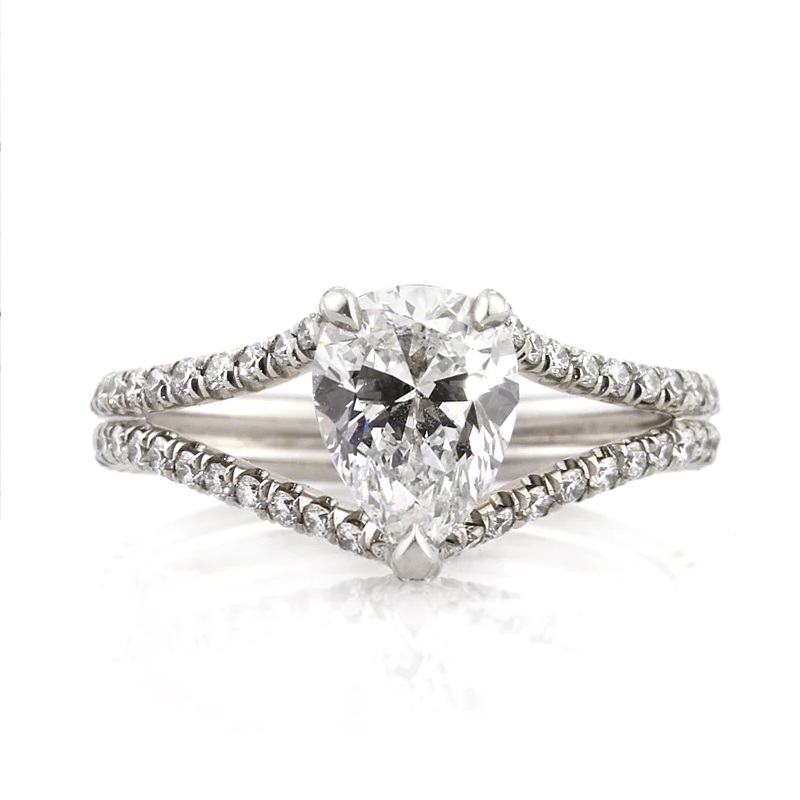 Cathedral settings
The cathedral setting has swiftly become a favoured trend in engagement rings, celebrated for its resemblance to the arches of ancient cathedrals. For the bride-to-be who loves tradition, this design is perfect! 
The cathedral engagement ring setting has a center stone surrounded by arches of metal that come up from the band. This elevated setting holds the center stone firmly in place, giving it a distinctive profile and the ring's underside an almost basket-like appearance. The setting reminds us of the ceilings or doorways in ancient Gothic-style cathedrals. It's an absolutely dreamy engagement ring style.