There are two parts to every wedding: the ceremony and the reception. While the reception is typically where many of the day's most standout moments take place – the first dance, the cake cutting, speeches and grand getaway – the wedding ceremony is just as important and should be treated as such.  One of the best ways to make your ceremony special is by including wedding rituals that reflect who you are as a couple and what you value most about your relationship.
These include the unity ceremony, when you and your partner publicly declare your love and commitment to each other. Many couples opt to light candles to signify their new union. But if you're looking for a unique alternative, we've rounded up a few rituals that are both modern and incredibly sentimental. 
Unity sand ceremony
One of our favourite wedding rituals is the unity sand ceremony. This is a beautiful visual display of the couple joining together as one. During the unity sand ceremony, the couple performs a symbolic act of pouring two unique colours of sand into a bottle or container. This represents blending both their lives and families into one. Similar to how the two colours of sand are inseparable, so too are your lives as a married couple.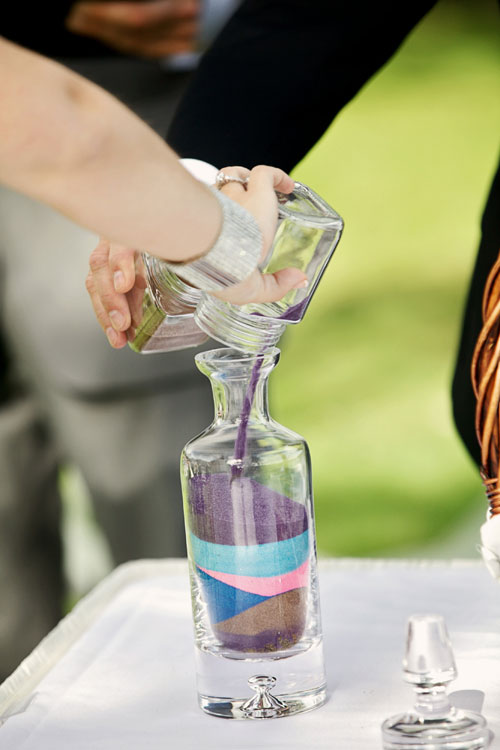 Ring warming ceremony
Originating in Ireland, this symbolic wedding ritual is also known as the Blessing of the Rings. Your wedding rings are passed among your guests to 'warm up' with prayers and good intentions for your future. When the Best Man finally retrieves your rings prior to the vows and ring exchange, they'll hold enough love and blessings from loved ones to carry you into married life. 
Handfasting ceremony
Handfasting is an ancient Celtic tradition where couples pledge their commitment by binding their hands together with ribbons during the wedding ceremony. Typically, the couple recites their vows while ribbons are wrapped around their hands as they literally tie the knot, a symbolic gesture that speaks volumes.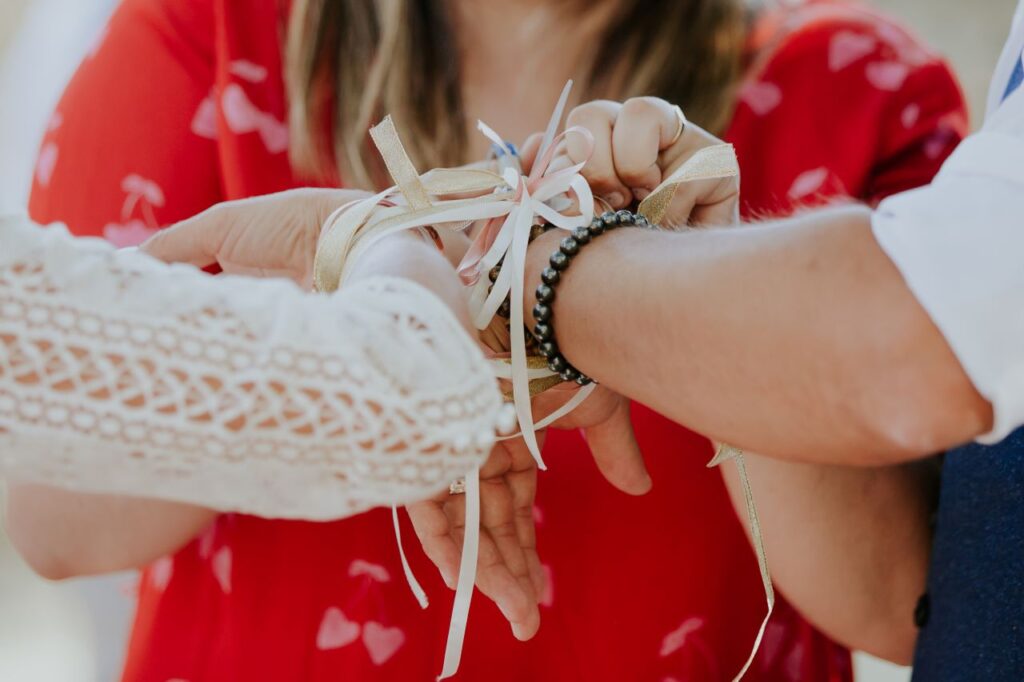 Unique ideas for unity wedding rituals
There's no one-size-fits-all when it comes to weddings. In fact, your wedding day should be unique to you and your partner. So why not think outside the box and create your own unity ceremony? If you're looking for some DIY inspiration, here are a few ideas: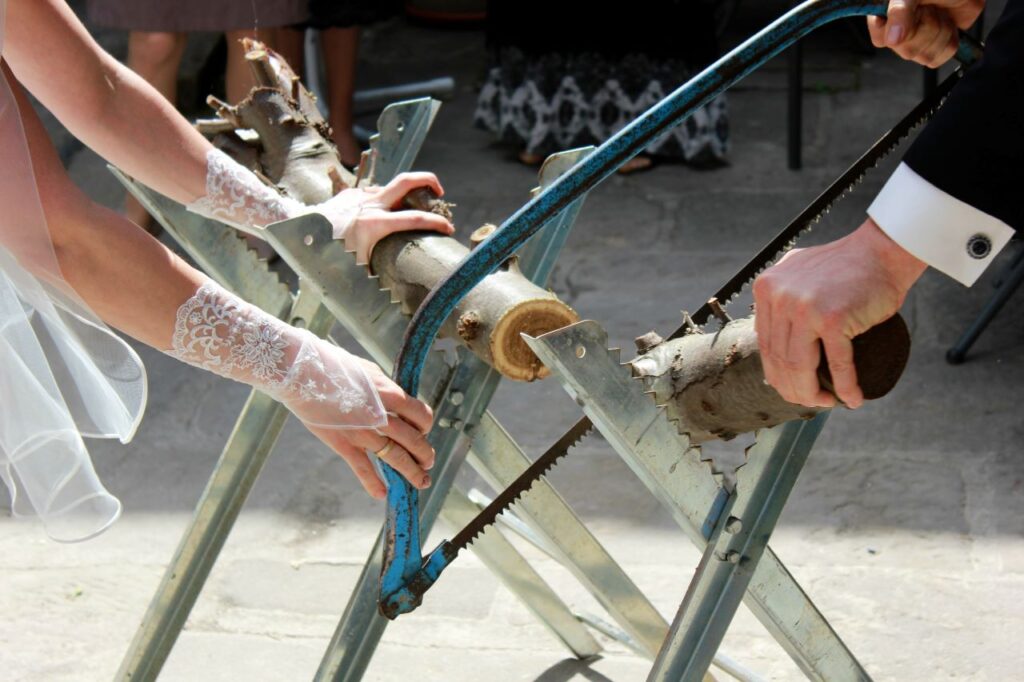 Plant a tree: If you're a nature-loving couple, a tree-planting unity ceremony is the perfect alternative to the unity candle ritual. This wedding ritual typically includes the couple planting a sapling in a pot and adding soil together to symbolize their union. Your relationship will need love and care, just like the tree, to flourish and mature.

Cut a log: You heard correctly! The practice of cutting logs is prevalent in German culture to signify the first challenge the couple will face together in their new marriage. The couple must cooperate to complete the task using a double-handed saw, demonstrating their strength and desire to cooperate. While this wedding ritual and unity ceremony may have German roots, it is perfect for many outdoor weddings in Canada and beyond.

Blend wine: Like the sand ceremony, the wine blending ceremony symbolizes the blending of two lives into one. The couple pours two unique yet compatible flavours of wine into one glass, creating their unique blend, then drinks it together. In its symbolic form, wine can represent the abundance of life, the sweet and bitter things that happen to you, or the notion that, like wine, life changes over time. 
For more inspiration, follow us on Pinterest and our other social networks.