Your wedding day is not just an event – it's a masterpiece in the making, and at the heart of it all is the sweet crescendo – your wedding cake. 
As the centrepiece of the evening, the wedding cake carries a lot of weight – both literally and figuratively! Not only does it stand pride of place throughout the night, it will also be sampled and enjoyed by everyone in attendance. So choosing the perfect flavour for your wedding cake is no ordinary decision.
Do you go with a classic flavour that will please the most number of people, or choose one based on your personal preferences? Do you go with just one flavour for each tier, or a combination of complementary flavours? If the latter, which combo works best? 
We answer all these questions and more in this handy guide to selecting the ultimate wedding cake flavour. Whatever flavour profile you choose, remember: your wedding cake isn't just a dessert, it's the sweet epitome of your love story. 
Classic wedding cake flavours that never go out of style
When it comes to wedding cake flavours, the classics never go out of style. Vanilla and chocolate reign supreme for good reason – they're delicious, familiar and always a crowd-pleaser. 
Vanilla
If you're looking to please the masses, vanilla is a timeless choice. Light, airy vanilla layers paired with vanilla buttercream or cream cheese frosting make for a delicious wedding cake that's guaranteed to appeal to all taste buds. But if you want to take it up a notch for a little extra decadence, fill the layers with fresh strawberries, lemon curd, or dulce de leche.
Chocolate
A rich chocolate wedding cake with fudge frosting is always a crowd-pleaser and another safe choice because who doesn't love chocolate? Add salted caramel or espresso to the mix to make it more contemporary. If you want something more unique and unexpected, a chocolate hazelnut combination with Nutella filling and chocolate ganache will have your guests raving. Just be sure to indicate on the menu whether your wedding cake contains any nuts to accommodate guests with nut allergies.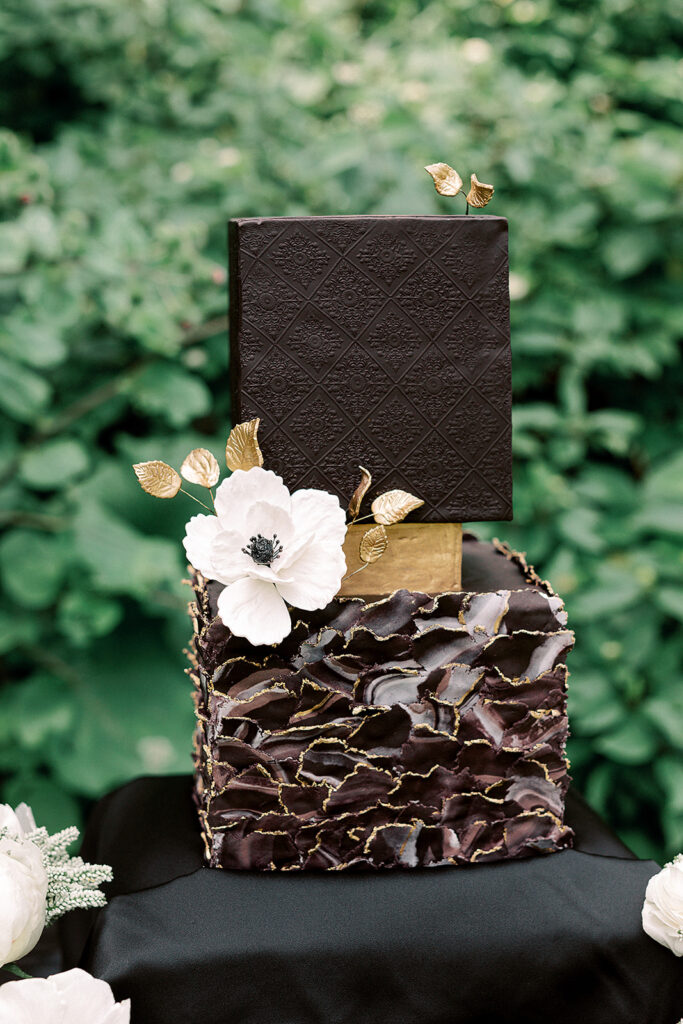 Red Velvet
Southern red velvet cake has become increasingly popular among wedding couples for its scarlet colour and tangy cream cheese frosting. Its mild, chocolatey flavour and soft, delicate crumb exterior make it appealing to all. For extra oomph, use beetroot or raspberry to enhance the red colour.
Unique and creative wedding cake flavours
Looking for a wedding cake that will truly leave a lasting impression? Step outside the box and explore these unique and trendy flavours that go beyond the traditional options.
Mango and coconut
Transport your guests to a tropical paradise with a luscious mango and coconut cake. Combining fruity mango and creamy coconut creates a refreshing and exotic flavour profile that's perfect for summer or tropical-themed weddings. Enhance the experience by adding a hint of lime or passionfruit for a tangy twist. 
Matcha green tea
For a truly unique wedding cake, consider matcha green tea. Matcha, a finely ground powdered green tea, boasts a distinct earthy flavour that makes for a light, fluffy cake. Add a layer of matcha-infused cream or a delicate white chocolate ganache to elevate the taste further. This unique flavour choice is perfect for couples who appreciate the art of tea and want to add a touch of Zen to their celebration.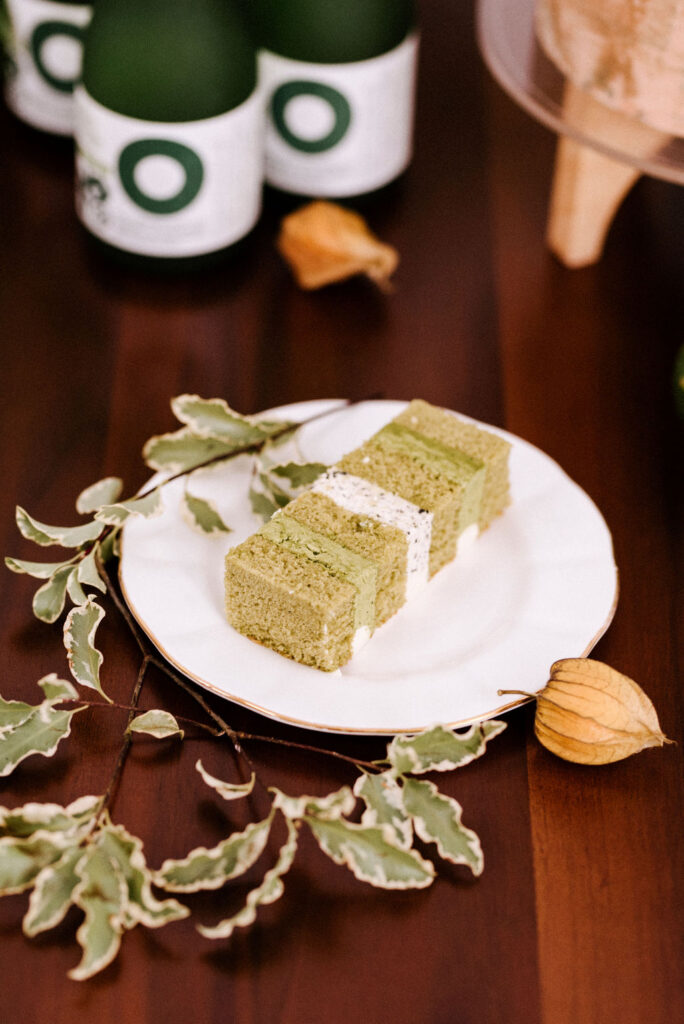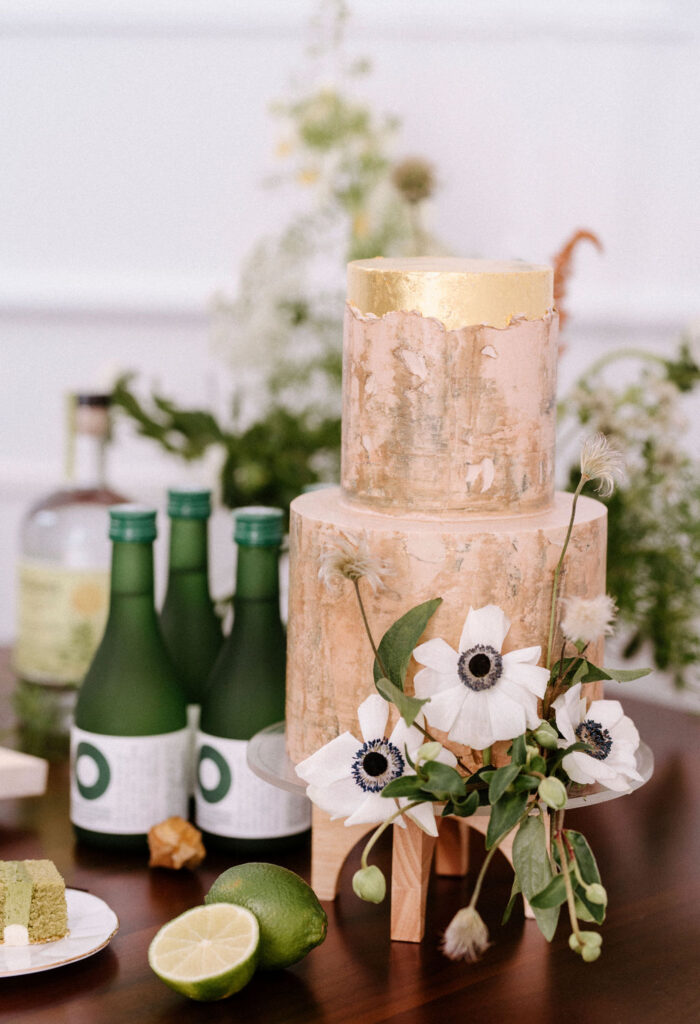 Champagne and strawberry
Toast your love with a champagne and strawberry wedding cake. The delicate bubbles of champagne and the sweetness of ripe strawberries create a luxurious and romantic flavour combination. Infuse the cake layers with champagne essence and fill them with fresh strawberry compote for a burst of fruity goodness.
Tips for choosing your dream wedding cake taste
Consider classic, crowd-pleasing flavours

. Vanilla, chocolate, and red velvet are always popular and pleasing to various palates. These familiar tastes are a safe bet and ensure that most guests will enjoy a slice.

Match the cake flavour to your theme

. Think about flavours that match your theme or location. For a beach wedding, tropical flavours like pineapple, coconut, or key lime would be perfect. For a rustic fall wedding, apple, pumpkin, or maple would be ideal.

Offer more than one flavour

. If you can't decide on just one flavour, choose two or three that complement each other. You can opt for chocolate, vanilla and lemon tiers, or have alternating red velvet and white chocolate layers. Giving guests options means more people will get a flavour they enjoy.

Consider dietary needs

. Ensure any flavour you choose accommodates common dietary restrictions like nut allergies or gluten intolerance. Popular flavours like almond or red velvet are not suitable options if you have guests with nut allergies. Fresh fruit flavours or citrus also work well for vegan, gluten-free or paleo diets.

Choose something you love

. Yes, it's important to choose a wedding cake flavour that most of your guests will enjoy, but it's even more important to choose one that you and your partner love. At the end of the day, it's your special day so you deserve to have your cake and eat it too!