Wedding guests love receiving favours, but aren't interested in random knickknacks that will just gather dust in their homes. Instead, go with an edible treat.
Hot sauce
Search for a local vendor who can provide some spice for your guests. Hot sauce bottles are usually cute and the sauce definitely won't go to waste.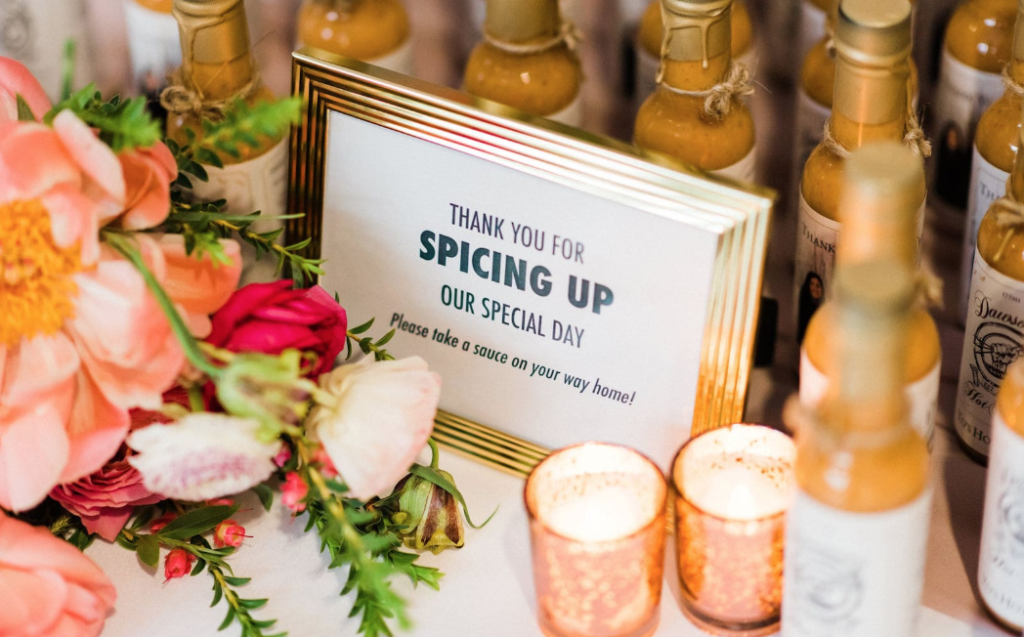 Oil
Tiny bottles of olive or rosemary oil look pretty and are handy in the kitchen. Definitely a wedding favour that will be used.
Chocolate bars
You can't go wrong with chocolate! Have personalized packaging designed with your names or wedding logo.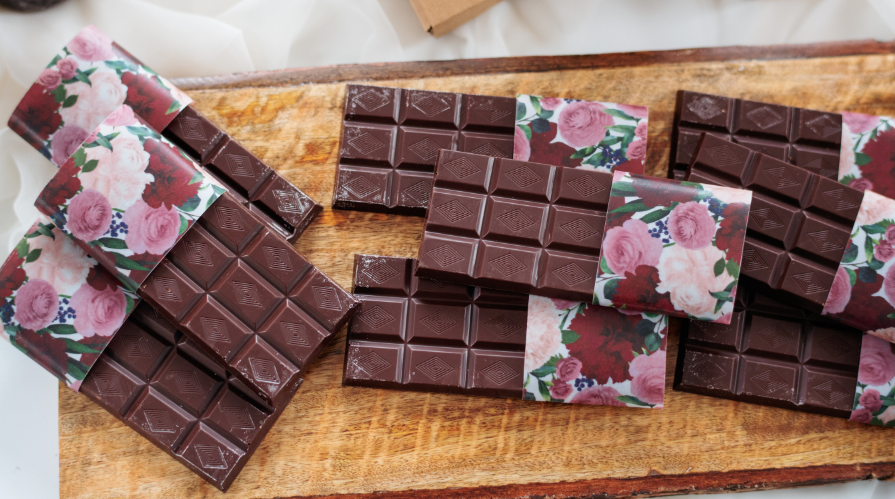 Sweets
Individually packaged doughnuts, macarons or cookies are always a welcome treat – especially on that Uber ride home after the reception! You can also try cake pops or even pie pops.
Honey
If you're having an outdoor or barn wedding, honey looks beautiful on the table. Pair it with a mini honey stir stick or a beeswax candle, and you have a sweet little gift. (Remember to source your yummy honey from a local farm!)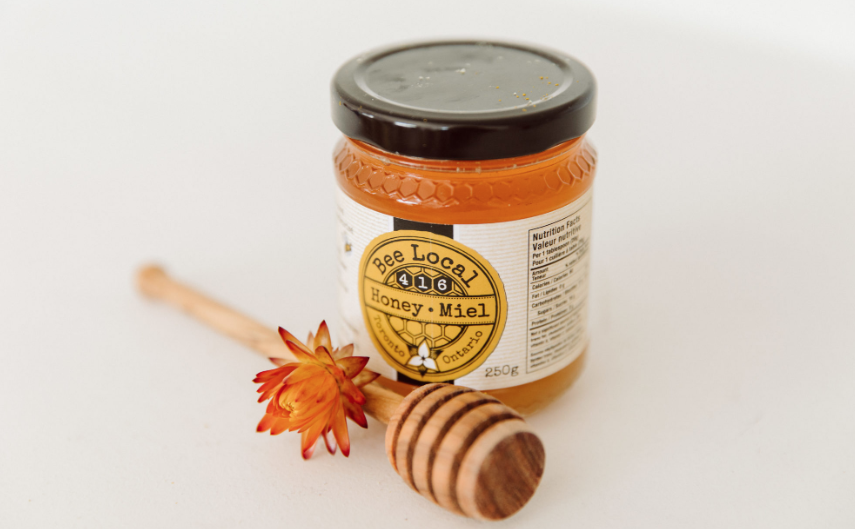 Alcohol
Small bottles of wine or liquor are always a hit. Pair them with candy for some extra fun (for example, Fireball shots with cinnamon hearts).
Herbs and spices
Go for bottled, dry spices, or a fresh potted herb. Anyone who enjoys cooking will be appreciative of a favour like this.
Maple syrup
Is there anything more Canadian? Everyone loves maple syrup and your friends and family will think of your wedding over breakfast.
Hot beverages
Packages of tea, coffee or hot chocolate are perfect for fall or winter weddings. Your guests will reminisce about your day as they sip a bevvy on a cold, snowy night.