Music is the heartbeat of your wedding day, serving as the soundtrack to each cherished moment. But there's one moment in particular when the power of melody is felt with utmost intensity – your walk down the aisle.
With so many romantic ballads and compositions available, you could go crazy during your search for perfect songs to walk down the aisle to, especially when you have a million other tasks to tackle. But fear not! We've compiled our list of the top 12 timeless tunes that will perfectly set the stage for romance.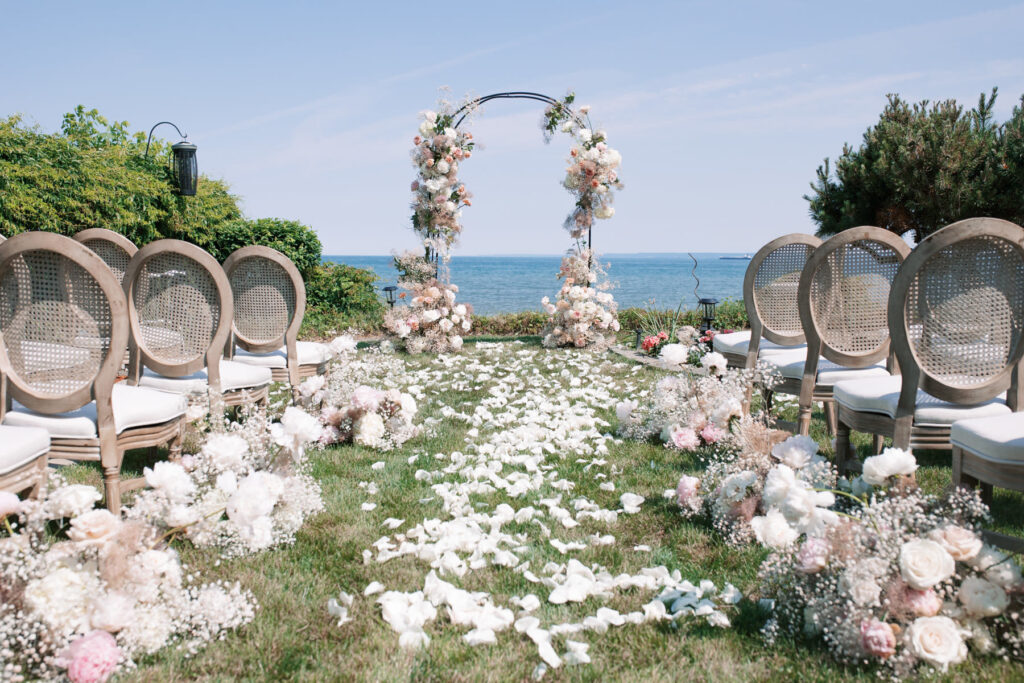 "Canon in D" by Johann Pachelbel
This classical masterpiece has been a popular wedding song choice for years. Its melodic beauty and soothing tones create an atmosphere of elegance and romance, making it perfect for a traditional wedding ceremony.
"A Thousand Years" by Christina Perri
As the beautiful piano and heartfelt vocals of Christina Perri fill the air, this song and its lyrics embody pure romance. Whether you choose to walk down the aisle to Perri's original version, or have a musician like a violinist, guitarist or harpist play a romantic cover of it, you'll remember the moment for a thousand years to come. 
"I Get to Love You" by Ruelle
"I Get to Love You" by Ruelle, with poignant lyrics that speak straight to the heart, is the perfect contemporary melody to accompany your walk down the aisle. As the lyrics beautifully express, "I prayed for you before I called you mine," this song encapsulates the depth of love, highlighting the profound joy and gratitude of getting to love your partner. 
"Moon River" by JJ Heller
As far as songs to walk down the aisle to, this is a perfect choice for the ultimate dreamer. Feeling both nostalgic and romantic, the gentle acoustic melody and JJ Heller's tender vocals will bring you and your guests to tears as you walk down the aisle towards your beloved. 
"At Last" by Etta James
When it comes to romantic ballads, few are as iconic as Etta James' 'At Last,' a song that has become synonymous with love. The legendary singer's powerful voice and emotional delivery will pull at the heartstrings, creating an unforgettable moment for you, your partner and your guests.  
"Thinking Out Loud" by Ed Sheeran
The perfect song to walk down the aisle should have a sweet melody and romantic lyrics sung by someone with a beautiful voice. This song by Ed Sheeran does all that and more. His velvety voice as he ponders growing old with his sweetheart makes for the perfect recipe for love and romance.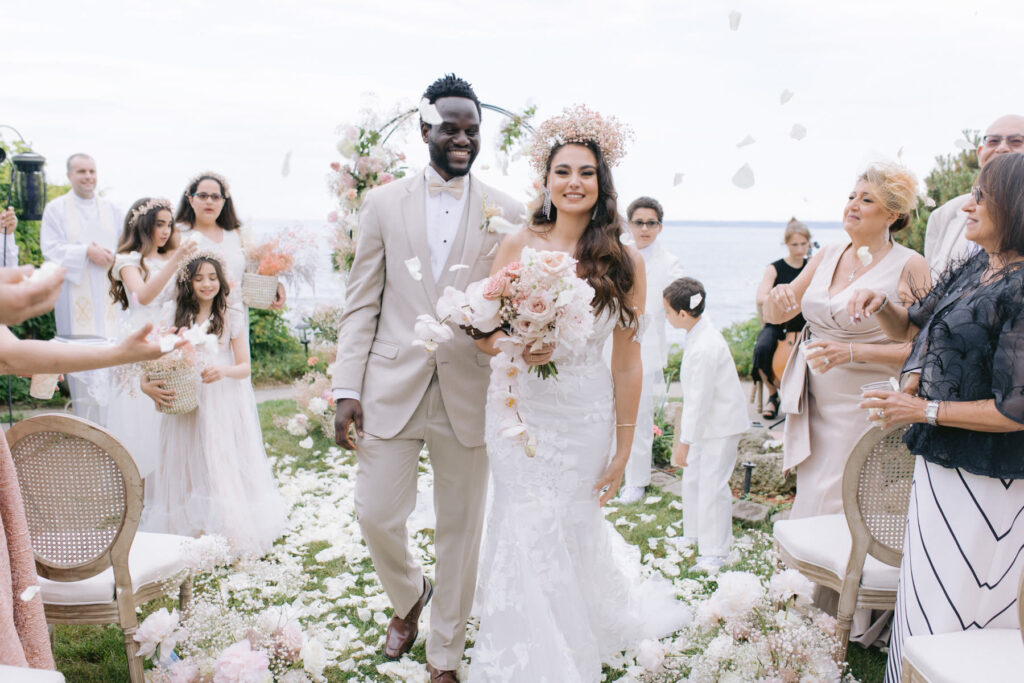 "The Wedding March" by Felix Mendelssohn
No list of wedding processional songs would be complete without the classic "Wedding March." This traditional choice has been a staple in weddings for decades and adds an air of grandeur to the ceremony.
"Ave Maria" by Andrea Bocelli
This timeless hymn holds a special place in the hearts of many couples as one of the top songs to walk down the aisle. Its melodic beauty and sacred lyrics evoke a sense of reverence and spiritual connection, making it a poignant choice for couples seeking a truly ethereal and unforgettable entrance.
"Make You Feel My Love" by Adele
Adele's soulful rendition beautifully conveys the depth of emotions one feels on their wedding day. Originally written by Bob Dylan in 1997, it has been recorded by various artists over the years – and for good reason. Its simple composition and sweet lyrics perfectly capture romantic love.
"Hallelujah" by Leonard Cohen
Leonard Cohen's hauntingly beautiful song, "Hallelujah," has become a classic choice for wedding ceremonies. Perfect for church and cathedral ceremonies, the song will add gravitas to any walk down the aisle, particularly during its iconic swells. 
"You Are the Best Thing" by Ray LaMontagne
Ray LaMontagne's soulful voice and uplifting lyrics make "You Are the Best Thing" a joyful and celebratory song to walk down the aisle. Its infectious rhythm is sure to get everyone smiling.
"I Will Always Love You" by Whitney Houston
Whitney Houston's powerful and emotionally charged performance in "I Will Always Love You" makes it one of the most show-stopping songs to walk down the aisle. This iconic ballad is sure to leave a lasting impression.