Marketplace
From intimate celebrations to parties of 350, the rustic romance of Castello Ristorante sets the perfect ambience for your special day.
Our chef uses only the fi nest ingredients to bring you passionate perfection. Experience our menu of authentic recipes inspired by Old Italy.
Family-owned and operated for 15 years, Castello Ristorante brings a personal touch to your celebration.
Paramount is a unique and state of the art venue which boasts over 63,000 square feet of elegant and modern space. A byPeterandPauls.com Production.
Tabletalk has perfected the art of catering and entertainment by offering customized menus, event staff, rentals, decor and event planning, all made with love. A byPeterandPauls.com Production.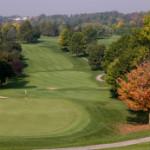 Celebrate your special day at our unique countryside location offering a distinctive clubhouse and beautifully appointed ballrooms. Groups of 15 to 200 guests.