Marketplace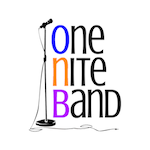 Your wedding has a lot of moving parts. The LAST thing you need is a musical component that's inflexible. You want a musical experience that has your guests saying:
"Where did you find that band?!
They were awesome!
I haven't danced like that in foreva!."
That's One Nite Band.  Nice to meet you!