Marketplace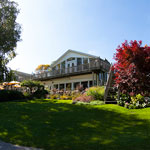 Cherry Downs Golf and Country Club is located amidst a tranquil setting emphasizing mature fauna and rolling fairways. Our versatile facility offers an elegant formal setting.
Groups of 25 to 120 guests.
The Lake House is a brand new, truly unique, elegant venue on the shores of Lake Ontario. Wedding ceremonies on the beach, gourmet culinary cuisine, magnificent sunsets, sipping champagne while stargazing on the balcony. Romance and The Lake House go hand in hand.