Marketplace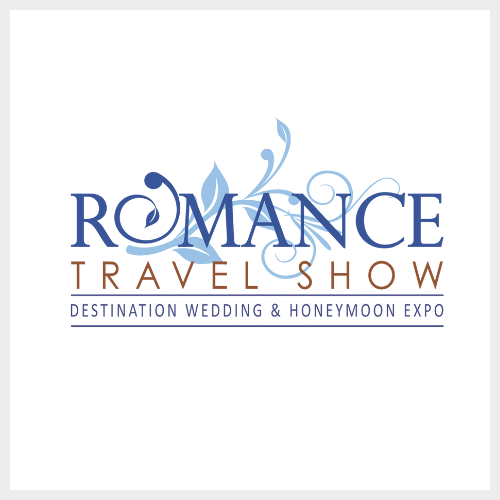 ---
Ottawa Romance Travel Show: Tues Feb 7, 2023 5:30 pm – 9:00 pm
Toronto Romance Travel Show: Wed Feb 8, 2023 5:30 pm – 9:00 pm
Vancouver Romance Travel Show: Mon Feb 13, 2023 5:30 pm – 9:00 pm
Edmonton Romance Travel Show: Wed Feb 15, 2023 5:30 pm – 9:00 pm
Calgary Romance Travel Show: Thur Feb 16th, 2023 5:30 pm – 9:00 pm
Hamilton Romance Travel Show: Thur Mar 23, 2023 5:30 pm – 9:00 pm
You're invited to The Romance Travel Show: Canada's largest destination wedding and honeymoon expo! Meet with travel suppliers from around the world in a trade-show format followed by an informative presentation on how to plan the perfect destination wedding and honeymoon.
Tickets and information are available at:
www.romancetravelshow.com
info@romancetravelshow.com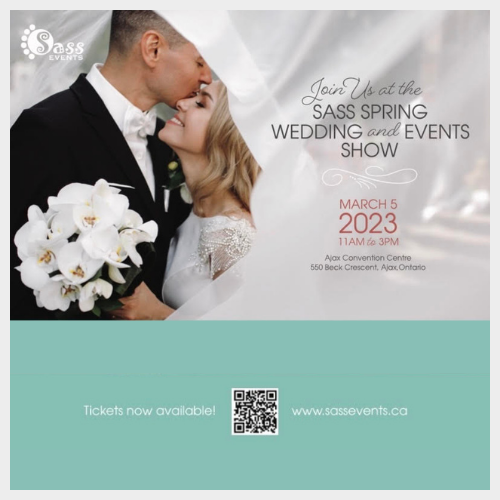 Date: Sunday March, 5
---
Sunday March 5, 2023, 11am-3pm at Ajax Convention Centre
Please join us for the Sass Spring Wedding & Events show on Sunday March 5, 2023 at Ajax Convention Centre (550 Beck Crescent Ajax)
A free lux swag bag will be offered to first 300 guests.
Free onsite jewelry cleaning for all guests
Enjoy interactive displays, samples, live music and more!
For details please visit www.sassevents.ca