ONE HAPPY ISLAND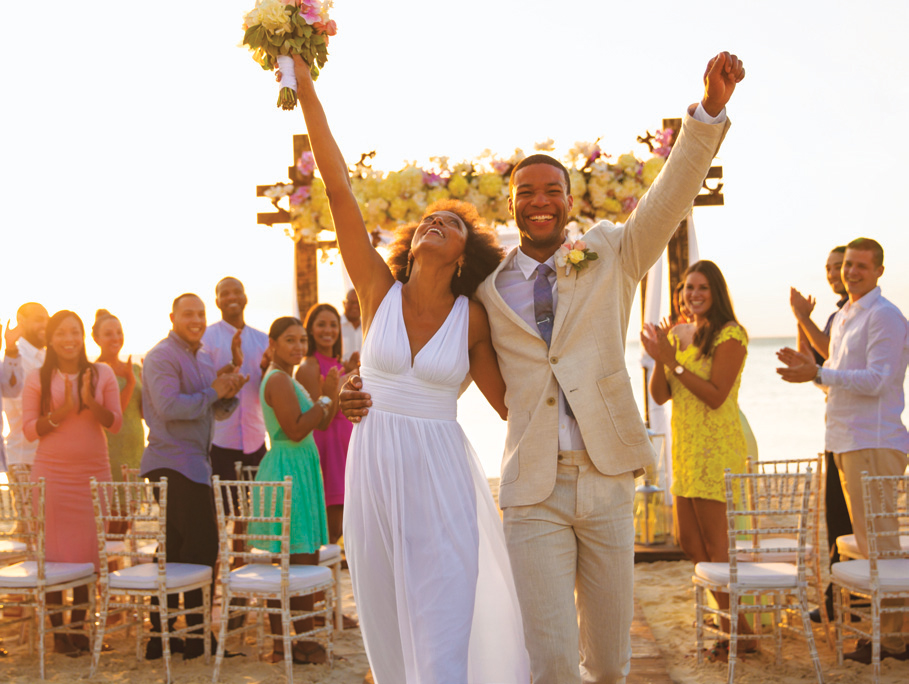 Imagine your walk down the aisle is along pristine white sand what awaits you on the island of Aruba.
With stunning natural beauty, warm and friendly people and some of the most spectacular sunsets around, Aruba will become your "happy place" to exchange vows. Plus, there are more than 30 top-rated hotels and resorts to suit every budget, with incredible restaurants, spas, pools and all the amenities you'll need to make your stay even more memorable (plus keep
your guests happy and relaxed).
Home to world-class wedding planners and professionals, there will be plenty of help available to assist you with all the details of your big day. Choose from a variety of wedding styles for your nuptials, such as intimate and elegant or trendy and romantic. wedding professionals in Aruba will make sure your dream day comes to life. All you have to do is smile and say I do!
For more information, real wedding stories, detailed planning tips and much more, visit www.aruba.com/us/why-aruba/romance