BRIDAL GUIDE
Today's Bride online bridal guide has everything you need in one place to plan the wedding of your dreams. See the latest tips, tricks, trends, and advice in our wedding blog. You will be inspired with every click as you explore countless photos of wedding dresses, flower arrangements, bridesmaid dress ideas, wedding décor, wedding invitations, destination wedding planning, honeymoon planning and destinations, and more. Our bridal guide also includes vendors lists to help find exactly what you're looking for. Read about real weddings, see their beautiful photos, learn from their advice, and see information about their ceremony/reception venue, photographer, wedding dress designer, flowers, décor, etc. All here to help you plan your big day.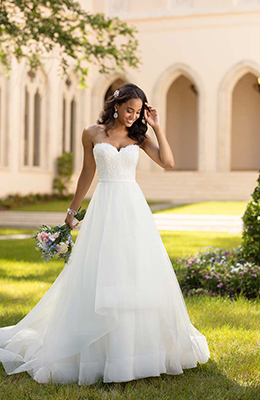 WEDDING DRESSES & BRIDAL GOWNS
In our Wedding Dress Gallery, you can browse through hundreds of photos from Today's Bride magazine highlighting the latest wedding dresses and top wedding dress designers. Our bridal guide also offers a huge archive of wedding dresses from real brides to help find your inspiration.
This section features everything you need to guide you through your wedding planning. You will find thousands of wedding inspiration photos and information including wedding decorations, wedding favours, cakes, desserts, flowers, table settings, wedding colour schemes, stylish decor, the latest trends, and more. All the wedding inspiration you need in one place.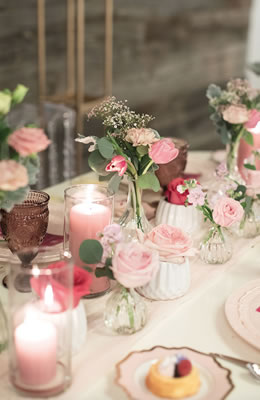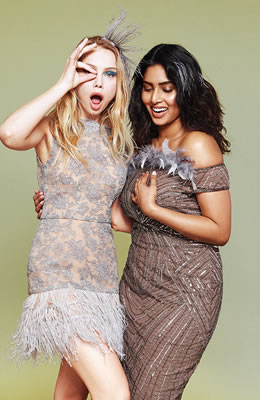 In this section dedicated to bridesmaids, you will find bridesmaid dress ideas and tips and tricks on everything bridesmaid, including bridesmaid dress shopping tips, bridesmaids proposals, fashion hacks that really work, and more.
We have all the destination wedding planning and inspiration that you're looking for to planning your big day. From location ideas, all-inclusive packages, island destinations, out-of-the-box ideas, destination wedding planning tips, helpful rules to follow, European destinations, backpack weddings, and more, we've complied a huge archive of helpful information and photos.