Tell us about your first year of marriage and win with Today's Bride and Moroccanoil!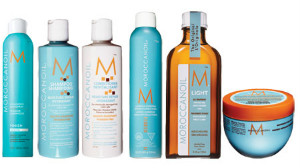 There's a lot more to marriage than a piece of paper. It's about learning to truly coexist with another (hopefully!) for the rest of your life. Like any path, there are bound to be a few bumps, surprises and road blocks along the way.
Here at Today's Bride we want to know: What surprised you most in your first year of married life? In 50 words or less, we want to hear all about the journey that your first year has been. Be sure to let us know if you wish to remain anonymous!
Consider in your response:
Did your significant other have habits you hadn't noticed before?
Were you both more relaxed about your relationship?
Was he or she somewhat married to their own family?
Did sexual appetites change?
Did your partner spend too much time with their own pals?
Are the events of your first year truly hair-raising?! Your response will automatically enter you to win this great prize bundle from Moroccanoil. Moroccanoil's antioxidant infused, nutrient rich, innovative formulas are unmatched and provide dramatic results. For more products and info visit moroccanoil.com.
Prize bundle (over $100 value) includes:
Moroccanoil Moisture Repair Shampoo
Moroccanoil Moisture Repair Conditioner
Moroccanoil Restorative Hair Mask
Original Moroccanoil Treatment
Moroccanoil Luminous Hairspray (Medium Finish and Strong Finish)
Contest closes March 8, 2013.