Marketplace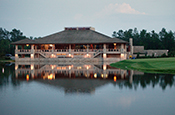 This exclusive stone, mahogany and cedar clubhouse with room for up to 200 guests is located on the grounds of a battlefield from the War of 1812. Surrounded by manicured greens and a stunning lake just off the outdoor terrace, the site offers indoor or outdoor seating and on-site ceremony options for up to 200 guests.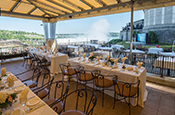 A historic facility located in the heart of Queen Victoria Park, the restaurant offers breathtaking views of the American Falls and features a spacious outdoor terrace, making it an ideal venue for summer wedding receptions for up to 200 guests.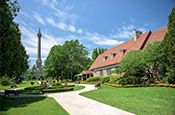 With a capacity of 130 people, this quaint and charming reception venue located on the grounds of Queenston Heights Park is perfect in any season, surrounded by spring blossoms, lush summer flower beds, vibrant fall foliage or sparkling in a Victorian-style winter setting.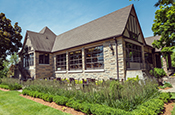 Located on the Niagara Parkway and overlooking the famous 18th hole at one of Canada's top-ranked public golf courses, Whirlpool Restaurant offers an intimate reception setting for up to 110 wedding guests at a fantastic value