Venues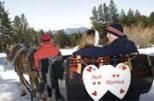 The Royal Ambassador Event Centre in Caledon offers a spectacular lakeside gazebo that will accomodate as many as 250 guests, set among spruce trees, weeping willows and manicured gardens. Customized full catering packages are available, from a light outdoor lunch reception to a formal multi-course dinner inside.
A Romantic way to celebrate your special day. Following your ceremony, enjoy a delicious meal prepared by our experienced catering staff. Choose to have your lunch on the beautifully manicured grounds beside Innis Lake with an option of tenting your reception. You can also choose one of our well appointed ballrooms for as little as 25 people or as many as 500. Your special day will be memorable.
Visit our website today and discover the natural beauty of the Royal Ambassador Event Centre.
The Vue is a blend of Classic Hollywood and New Age Design. Located minutes from the 401, 427 and 407 and overlooking the fabulous greens of Royal Woodbine Golf Club. A byPeterandPauls.com Production.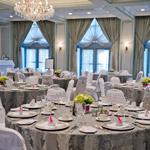 Our elegant ballroom is decorated with crystal chandeliers and a walkout terrace. The ballroom accommodates up to 250 guests for a dinner and dance. We offer dedicated service to your wedding, as it will be the only function that day! Our wedding packages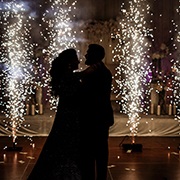 Whether you're imagining an intimate gathering or a grand celebration, envisioning tradition or seeking the unexpected, our dedicated team will personalize the perfect wedding celebration – from the rehearsal dinner to the ceremony, reception, post-wedding brunch, and more. Relax as we make your big day as flawless as possible.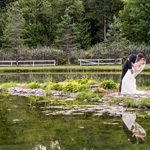 Trillium Trails Banquet & Conference Centre is a family owned business operating since 1992. The property was the original Oshawa Ski Club in 1935 to 1950. It was farmed until the Richards family purchased the property in 1978 and operated a successful cross-country ski business. The banquet and conference centre was built in 1988 to fill a niche market of hosting weddings in a scenic and private setting.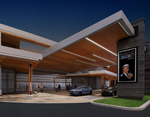 Introducing the latest creation from byPeterandPauls.com – UNIVERSAL EventSpace is comprised of over 85,000 sq. ft. of modern versatile space, 6 unique rooms, outdoor patios and is located minutes from the airport and walking distance to hotels. Opening August 2015!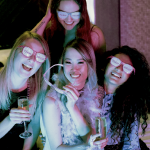 West Edmonton Mall is home to more than 800 stores and services including nine world-class attractions, two hotels, over 100 dining venues, the widest variety of one-of-a-kind retailers, and entertainment for all ages. With over 30 million visitors a year, West Edmonton Mall is one of the most visited tourist attractions in Canada.
Visit www.wem.ca for more information.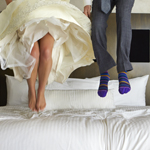 From intimate celebrations to majestic affairs, our experienced event planning team will craft your dream wedding day. With attentive staff, gorgeous gardens, stellar food, modern decor and the amenities of a full-service luxury hotel, all the elements are in place for us to create an event that is uniquely you.