Get ready because 2024 wedding trends may be the best we've ever seen! Featuring bold colours, interactive elements, and romantic focal points, weddings are getting a makeover and upping the drama for 2024.
We've compiled the year's most anticipated wedding trends so that you can incorporate these forward-thinking ideas to make your weddings truly unforgettable.
If you're planning a wedding next year, here are some trends you need to know:
Wedding dress trends
It's true what they say, what's old often becomes new again. The same can be said for 2024 wedding dress trends, which offer some unique twists that blend tradition and innovation. 
Pastel wedding dresses, with their soft and dreamy hues, will add a touch of whimsy and romance to the bridal aisle on your big day. Oversized bows make a playful statement, adding drama and personality to wedding attire. They're demure and feminine and oh so pretty. 
For brides who want to be a bit more daring, you'll see boudoir-inspired bridal designs that combine sensuality and vintage glamour. Also set to make a splash: black wedding dresses that break from tradition with sophistication and rebellion. 
The resurgence of '90s wedding dress trends in 2024 leans into turn-of-the-century charm, highlighting styles characterized by bias-cut satins, well-structured bodices, and an emphasis on clean lines.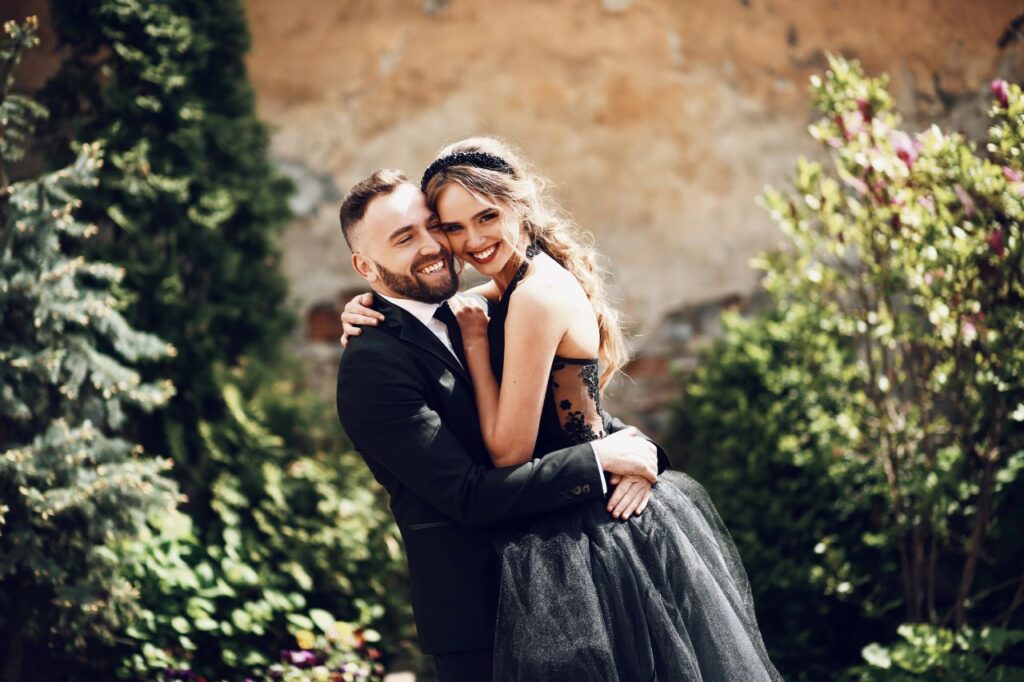 2024 is all about taking wedding cakes to new heights. Move over traditional tiered cakes because sculptural masterpieces are stealing the show! From hand-painted details to intricate sugar flowers, each cake is a work of art. 
And remember alternative dessert options like macaron towers, interactive dessert stations featuring many mini desserts, a selection of pies, and donut walls. So, whether you're dreaming of a classic confection or a more contemporary edible statement, 2024 wedding trends have got you covered.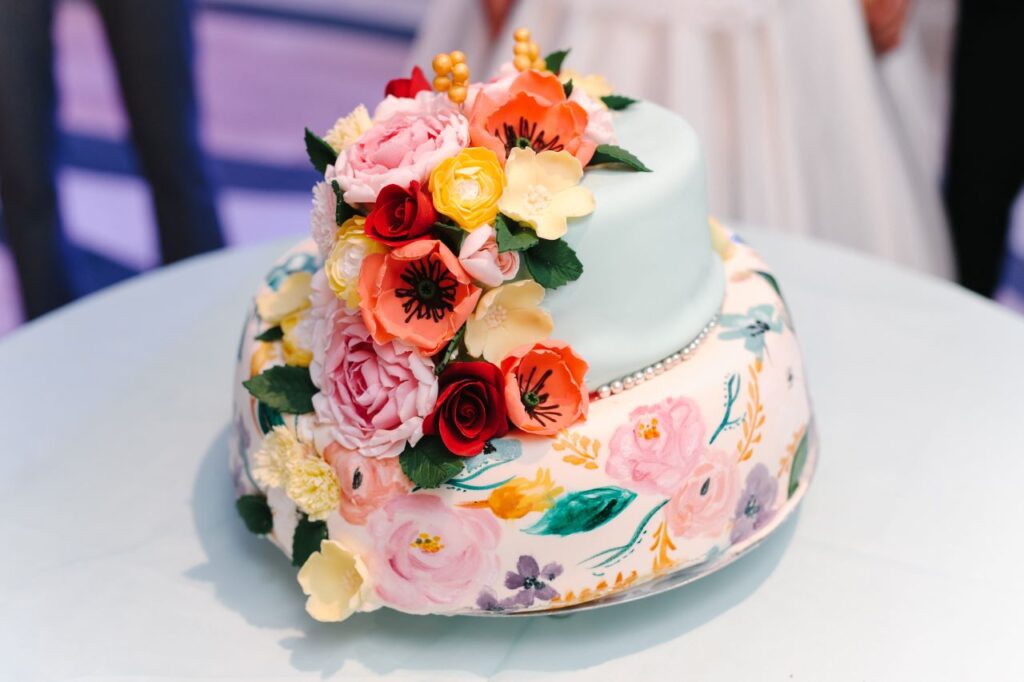 Decor trends
Wedding decor in 2024 will be all about bold colours and geometric details reflecting cultural traditions. Statement neon signs, gilded accents, and abundant blooms will liven up your reception. You can also set the mood with dramatic lighting like glowing LED tubes and spotlights, while luxe lounges and bars will encourage guests to mingle in comfort.
Flower trends
Flowers have always been at the forefront of wedding decor, and among 2024 wedding trends they're shining brighter than ever. Next year will focus on floral magic with a delightful twist, from bold, vibrant arrangements that make a statement to delicate, romantic bouquets that steal your heart.
We love large floral installations at the altar or suspended from above, baby breath as the center floral throughout weddings, and floral garlands that dance across the center of reception tables with romance and whimsy. 
Whether you're envisioning a lush, garden-inspired wedding or a chic, modern minimalist affair, 2024 wedding trends are all about offering the perfect floral arrangements that suit your personal taste.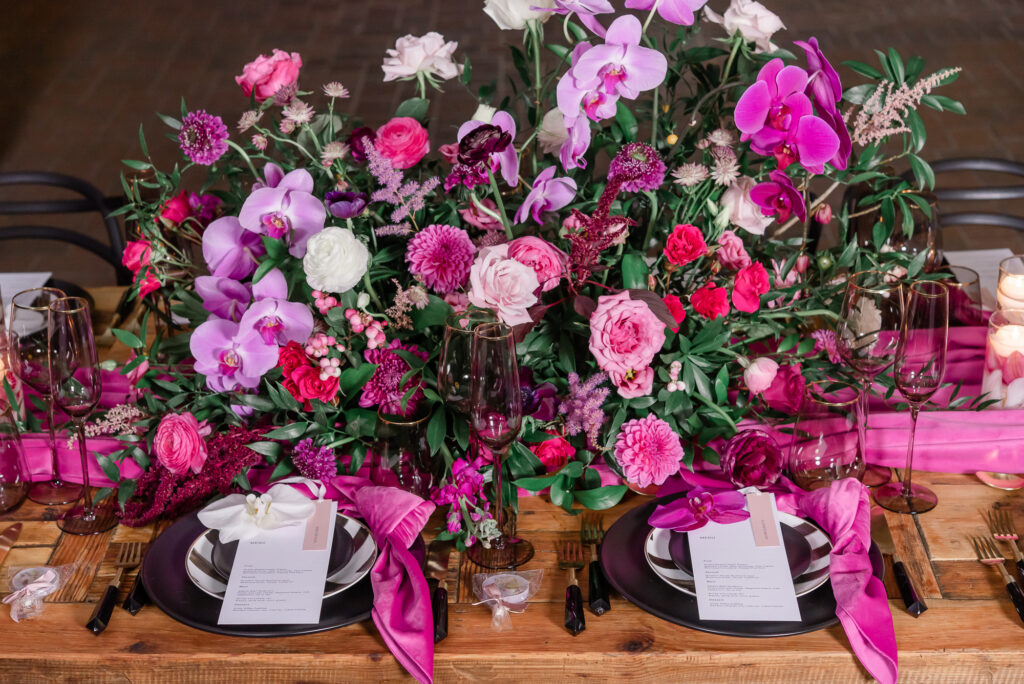 Accessory trends
Brides will glitter and glow in 2024 with Intricate hair combs that accent updos. Bold statement earrings will catch the light while colourful shoes peek under gowns, adding an element of fun and mystery. 
Also, keep your eye out for mirrored clutches and bejewelled handbags that add old Hollywood glamour. Plus, silk robes with feathered cuffs will allow brides to celebrate and embrace their femininity and look incredible in getting-ready photos (a beautiful memento for an anniversary gift).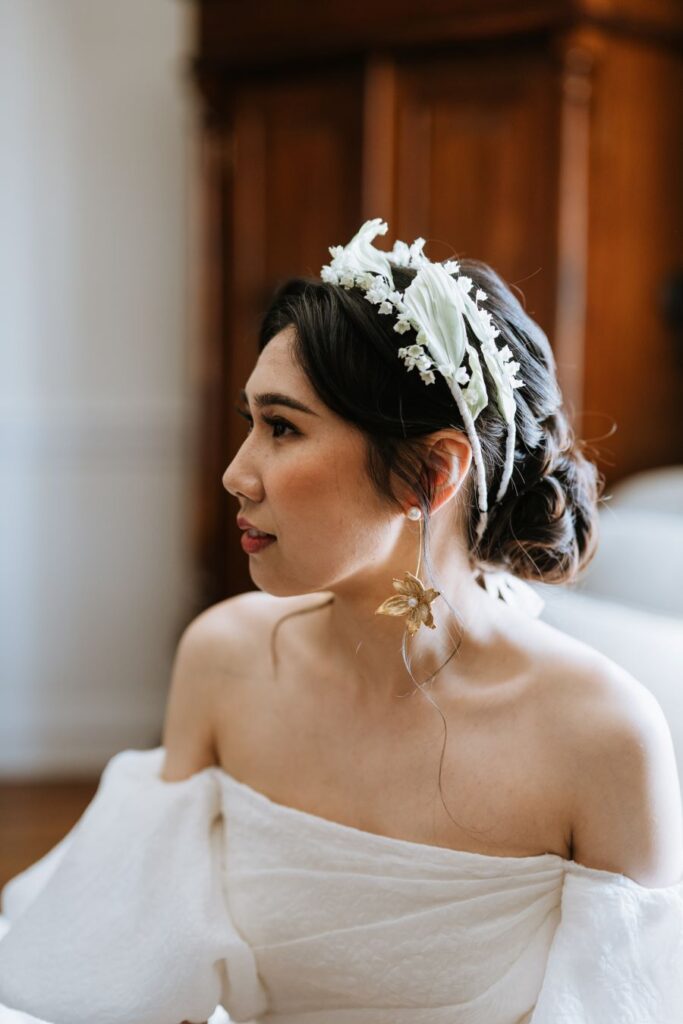 Day of content creation
Content creation is another 2024 wedding trend that's making a splash. This trend is where couples hire dedicated professionals to capture photo and video content during their wedding for instant social media and website use. From getting-ready portraits to video clips of the dance floor, this content provides an insider glimpse into the wedding day for remote guests.
Audio guestbook
In 2024, spoken audio guestbooks will replace traditional pen and paper versions. Guests record brief messages on microphones instead of signing a traditional book. Couples will later receive the compiled digital audio file capturing all the well-wishes. This innovative concept provides a more personal, meaningful keepsake.